Maintain a Consistent Skincare Routine : One of the fundamental keys to unlocking youthful skin is maintaining a consistent skincare routine. Start by cleansing your face twice a day, using a mild cleanser that suits your skin type. This will remove dirt, oil, and impurities, allowing your skin to breathe and absorb the beneficial ingredients of your skincare products.Next, exfoliation is essential to remove dead skin cells and stimulate cell turnover. Choose a gentle exfoliator with ingredients like alpha-hydroxy acids (AHAs) or beta-hydroxy acids (BHAs) that can help reveal a brighter, smoother complexion.
Nourish Your Skin with Antioxidants: Antioxidants are powerful allies in the fight against aging. They protect your skin from free radicals, which are unstable molecules that can cause cellular damage and accelerate the aging process. Look for skincare products that contain antioxidants such as vitamins C and E, green tea extract, or resveratrol.
 Hydration Key: Proper hydration is vital for youthful skin. When your skin lacks moisture, it becomes dry and prone to wrinkles and fine lines. Incorporate a hydrating moisturizer into your daily skincare routine to keep your skin plump and supple. Opt for products with ingredients like hyaluronic acid or ceramides, which help retain moisture and improve the skin's barrier function.
Protect Your Skin from the Sun:Excessive sun exposure is a significant contributor to premature aging. Protect your skin by wearing sunscreen with a minimum of SPF 30 every day, even during overcast days. Additionally, seek shade during peak sun hours and wear protective clothing, such as wide-brimmed hats and sunglasses.
Get Your Beauty Sleep: They don't call it "beauty sleep" for nothing. Getting enough quality sleep is vital for maintaining youthful skin. During sleep, your body repairs and regenerates cells, including those in your skin. Aim for 7-9 hours of uninterrupted sleep each night to give your skin the chance to rejuvenate and repair itself.
Stay Hydrated and Eat a Balanced Diet:What you put into your body reflects on your skin. Drinking plenty of water throughout the day helps keep your skin hydrated and flushes out toxins. Additionally, a balanced diet rich in fruits, vegetables, lean proteins, and healthy fats provides the necessary nutrients for optimal skin health.
Here are 10 recommended products for you 
1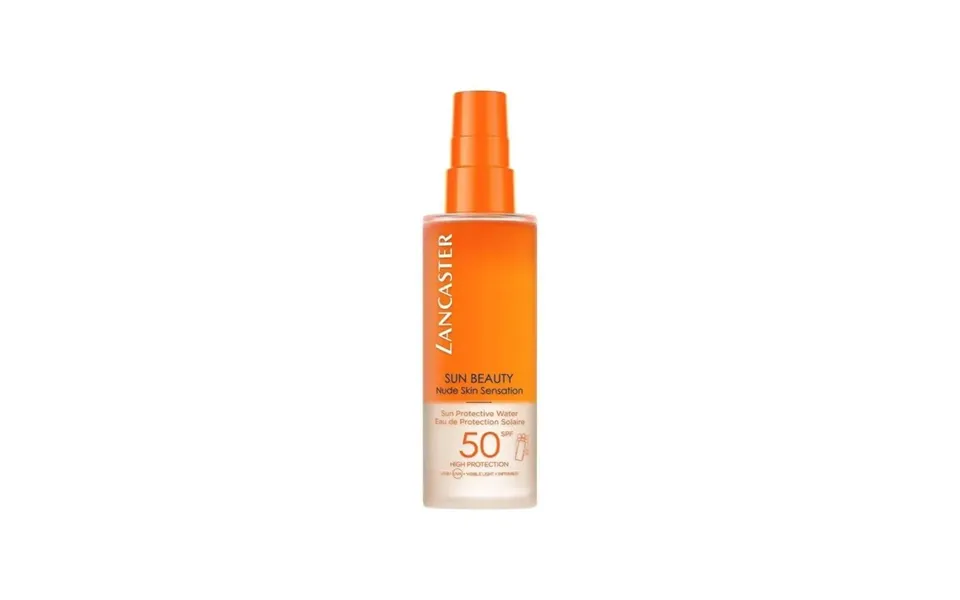 Lancaster sun beauty sun protective water spf50
Kr. 141,00
Lancaster sun beauty sun protective water spf50 ultra-lightweight and invisible face protection ally for a nude skin sensation is our Sun Protective Fluid SPF30. Beyond targeting 100% of sun spectrum*, our clean and ocean friendly, highly sensorial sunscreen now also helps repair skin from sun induced damage. Our on-the-go sun protection provides a healthy-looking golden tan in twice less time of sun exposure** and leaves your skin with a dry touch finish.Melting quickly into skin and turning perfectly invisible, our non-greasy non-sticky sensorial fluid dries to a flawless, dry touch finish that lastingfly hydrates your face. Compatible with make-up and applicable on wet skin, it helps you remain protected everywhere, at anytime.
2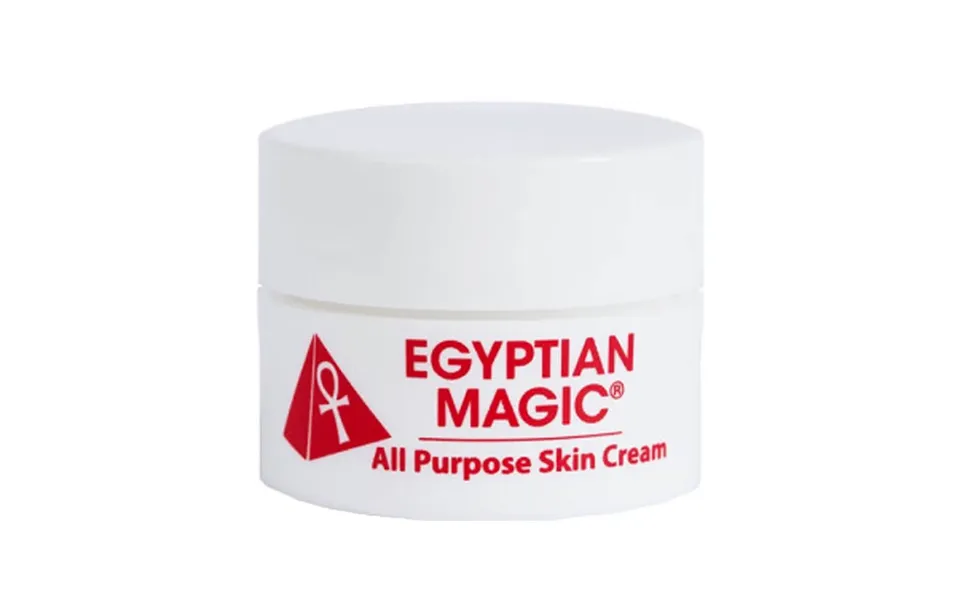 Egyptian magic all purpose skin cream 7 ml
Kr. 42,50
Egyptian magic all purpose skin cream A professional formula comprising six of nature's most moisturising and reparative ingredients, is the remedial answer to a host of skin and hair concerns. With its luxurious melting texture and intense moisturising and nourishing capacity,Boasting an ever-growing list of functions, from taming unsightly frizz and conditioning damaged tresses, to relieving chapped lips and smoothing dry hands, knees, heels and elbows, the highly-coveted and versatile, topical hydrator is a quick-fix essential
3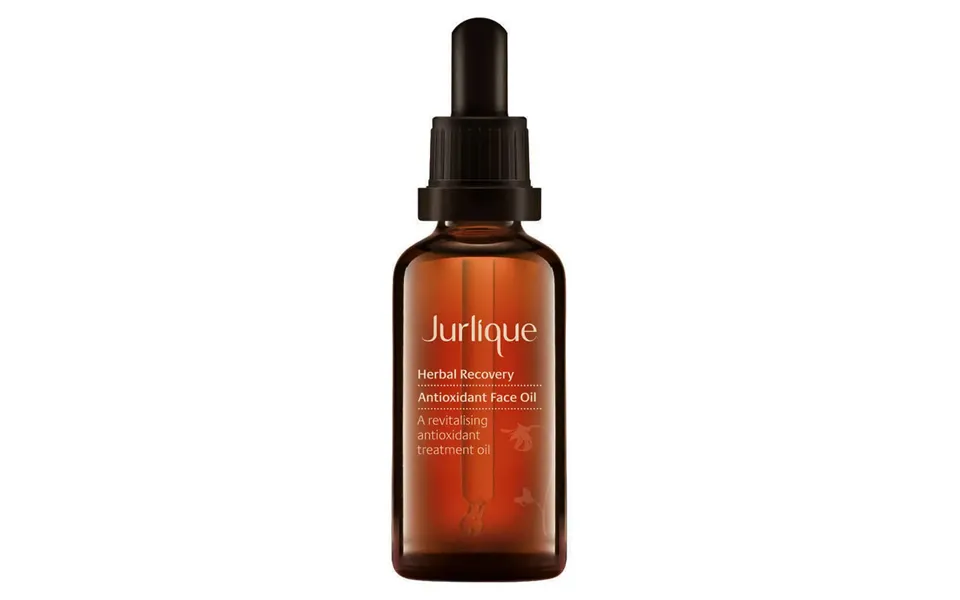 Jurlique herbal recovery antioxidant face oil tester 50 ml
Kr. 199,00
Jurlique herbal recovery antioxidant face oil tester this blend of antioxidant-rich botanical oils revitalises the complexion, minimises the first signs of ageing and protects against environmental aggressors. Grapeseed Oil reduces fine lines, Avocado Oil nurtures the skin, while Rosehip Oil is rich in essential fatty acids and is known for its restorative properties. Quickly absorbed to leave skin looking smooth, soft and radiant with no oily residue. A few drops can be mixed in with moisturisers for added hydration.
4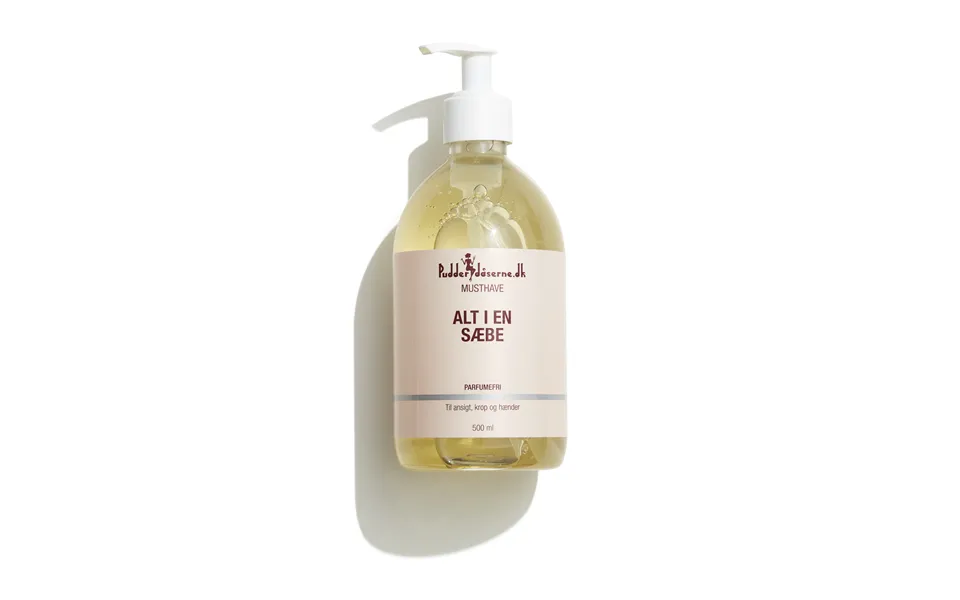 Dustpads - all in one soap 500 ml
Kr. 99,00
Dustpads – all in one soap Say goodbye to soaps with harsh chemicals. Dustpads soaps are made with carefully selected ingredients that bring you the best of nature's bounty which nourishes your skin and the fragrance relaxes you. Refresh yourself with Dustpads – all in one soap.
5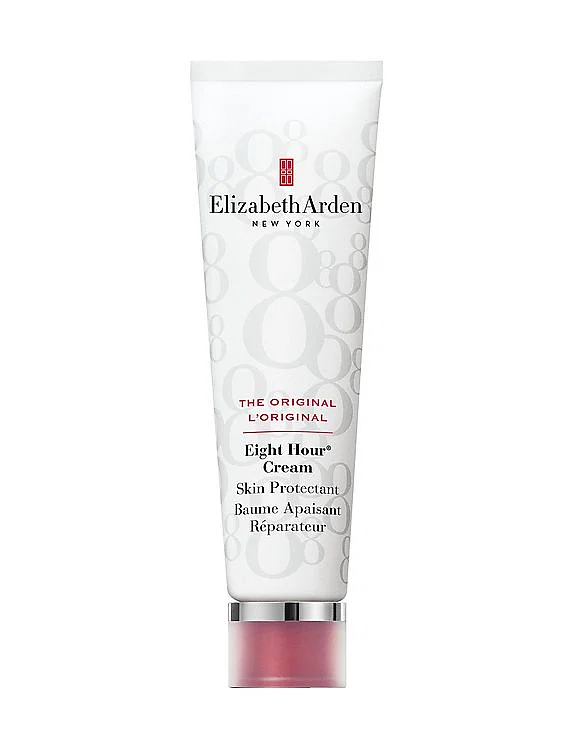 Elizabeth arden eight hour skin protectant cream - fragrance free
Kr. 130,00
Elizabeth arden eight hour skin protectant cream – fragrance free  Cream Skin Protectant is the legendary skincare formula created in 1930 by Miss Arden to soothe and protect skin. An instant, overwhelming success, the Eight Hour brand continues its legacy today. Celebrated by makeup artists and beauty influencers around the globe, its wonderful versatility and proven results have elevated it to "cult status" in the beauty industry.Its versatile formula goes beyond moisturization, working wonders to shape brows, add shine to cheeks, soothe dry hands, smooth cuticles and nails, and more.
6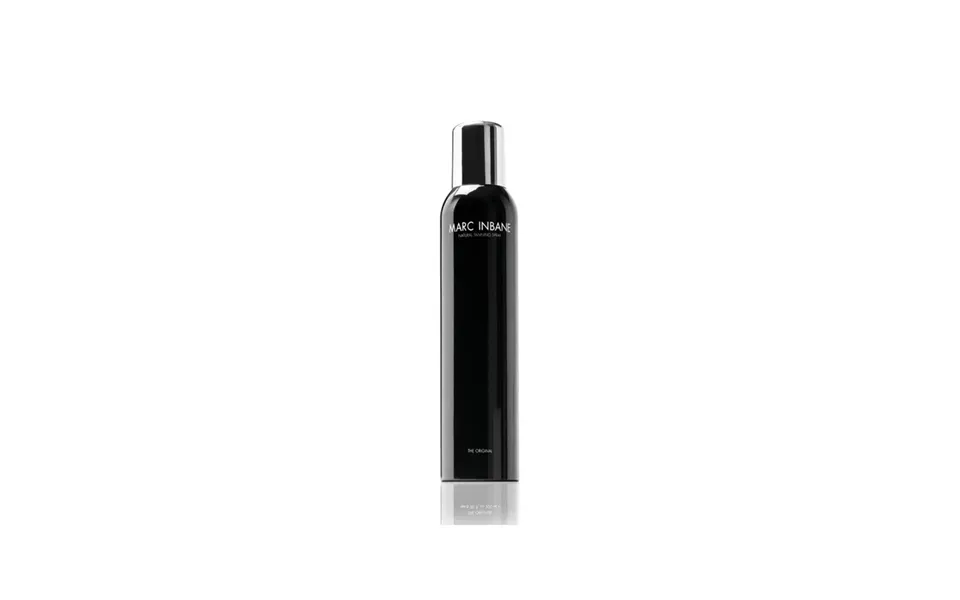 Marc inbane kind tanning spray
Kr. 279,00
Marc inbane kind tanning spray the spray is easy to apply, dries quickly and does not stain or leave marks. The ingenious spray system ensures a fantastic misting of the product and optimum coverage. The natural and summer complexion lasts for five days on average. we work with a bag-on-valve system. This system consists of a bag (containing the liquid) which is welded to the spray valve. The air pressure ensures optimal emptying of the bag. This system is therefore much better for the environment than propellant.
7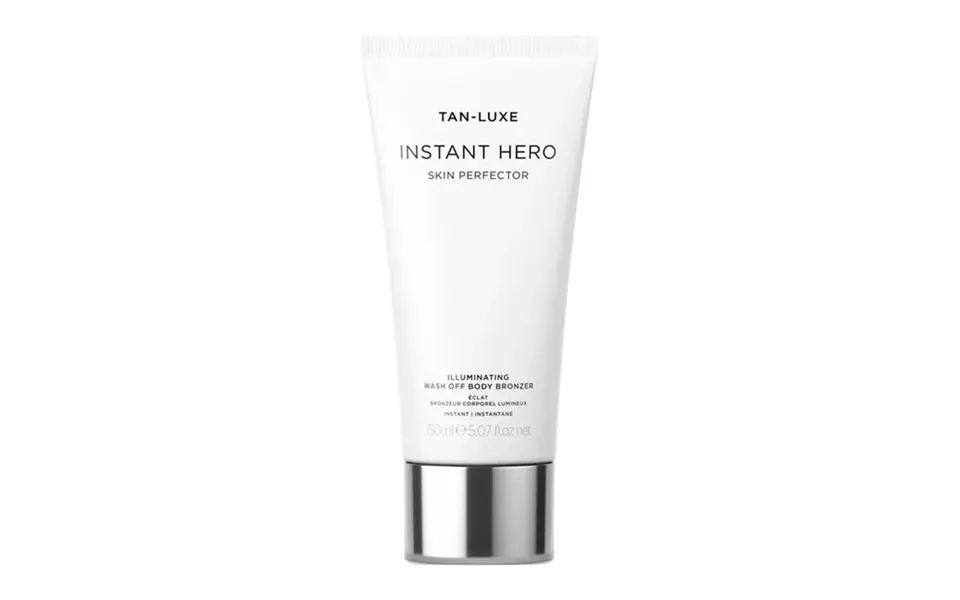 Tan-luxe self tan thé instant hero 150 ml
Kr. 128,00
Tan-luxe self tan thé instant hero create glowing goddess skin with the this quick-drying instant skin perfector will be your go-to for last minute events, nights out or date nights. The Instant Hero glides on to deliver full coverage, no-commitment glow to blur the appearance of redness, bruises and spider veins for a perfected finish. Light reflecting nanoparticles & micro-pigments leave skin illuminated, with a luminous glow that lasts up to 24 hours.The skin-loving formula is enriched with a blend of Vitamin B, C & E, Aloe Vera and caffeine to nourish and revitalise the skin. The convenient design features an integrated sponge to allow for streak-free, mess-free application. This instant tan acts like body makeup to provide coverage and luminosity, perfect for adding a sun-kissed glow to pasty legs.
8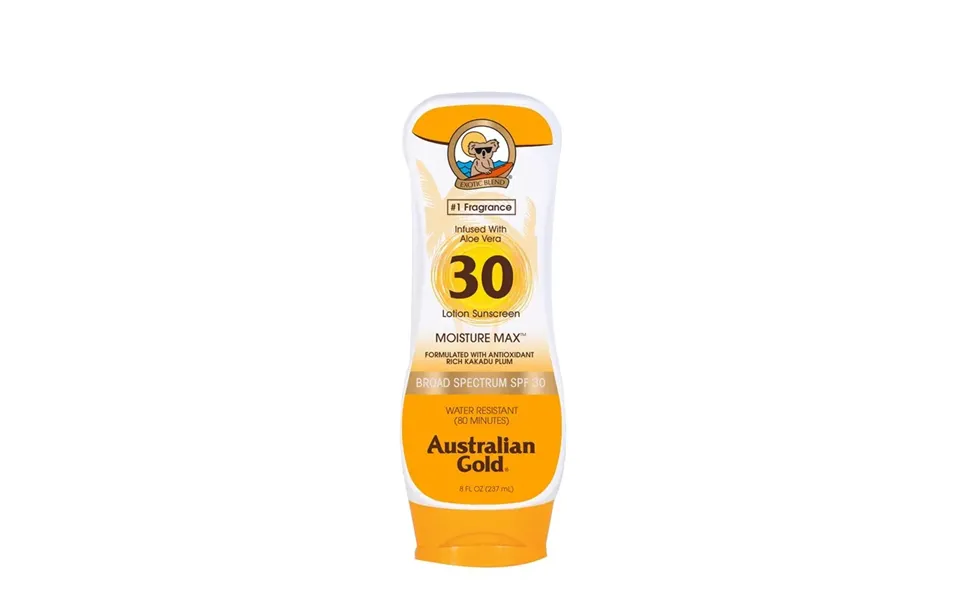 Australian gold sunscreen lotion spf 30
Kr. 100,00
Australian gold sunscreen lotion spf 30 Australian Gold's antioxidant-rich SPF 50 Lotion offers top-quality, certified Broad Spectrum sun protection alongside great skincare for an anti-ageing boost and softened skin.
9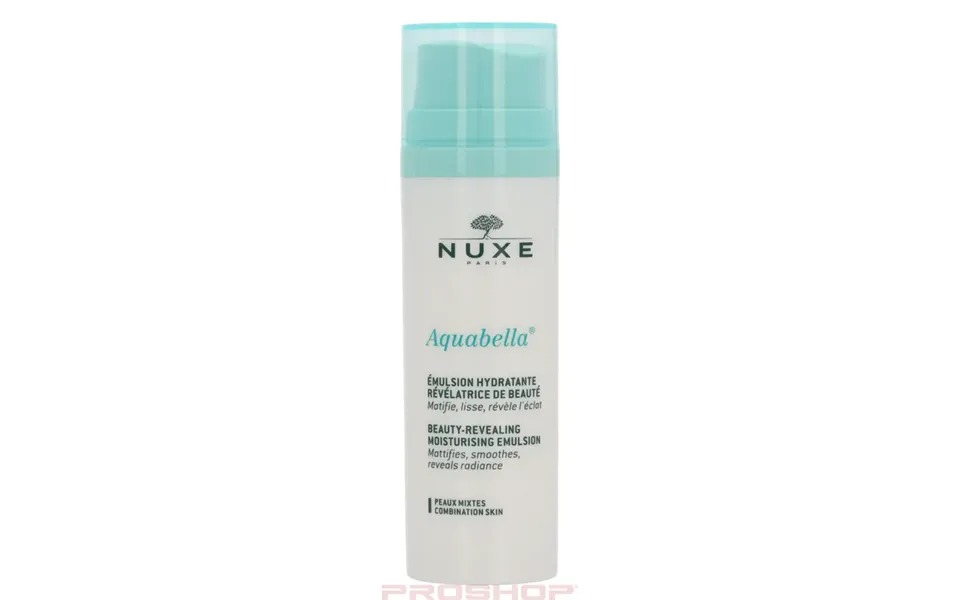 Nuxe aqua bella beauty revealing moisturising emulsion
Kr. 100,00
Nuxe aqua bella beauty revealing moisturising emulsion this Moisturizing emulsion melts into the face for a "bare skin" effect. It provides customized treatment for combination skin, Moisturizing dry areas and visibly improving skin quality. Thanks to its 100% plant-based Blur complex (one patent pending in France), skin is smoothed and fresher and appears more matte.
10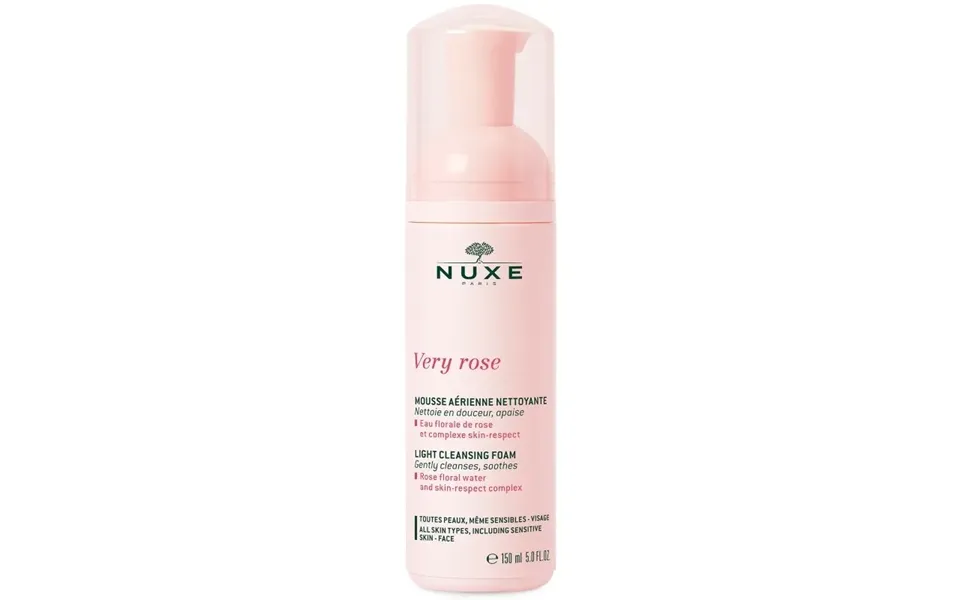 Nuxe very rose light cleansing foam 150 ml
Kr. 79,00
Nuxe very rose light cleansing foam this moisturizing spray for the face with a delicate rose scent is a quick and easy 2-in-1 step to complete make-up removal and refresh the skin while respecting its balance. Its formula enriched with Allantoin provides an immediate sensation of soothing. Skin is refreshed by this fine fresh mist; it feels soft and comfortable.