Maintaining a daily skincare routine is essential for teenage oily skin to ensure healthy and glowing skin while juggling their busy schedules. Taking care of your skin not only helps in preventing breakouts and acne but also gives you the confidence to face the challenges of college life. In this step-by-step guide, we will walk you through an effective and easy-to-follow daily skincare routine that you can incorporate into your busy life.
 Step 1: Cleansing start your daily skincare routine by cleansing your face thoroughly. Use a gentle facial cleanser or face wash that suits your skin type.Cleansing helps to remove dirt, oil, and impurities from your skin, leaving it fresh and ready for the next steps.
 Step 2: Scrubbing after cleansing, it's time to scrub your skin.it's helps to balance skin and remove any remaining traces of dirt or cleanser.This step prepares your skin for better absorption of moisturizer and other skincare products.
 Step 3: Moisturizing is a crucial step in any skincare routine. It helps to hydrate and nourish your skin, keeping it soft and supple. Select a moisturizer that is suitable for your skin type, whether it is dry, oily, or combination Moisturizing twice a day, in the morning and evening, is highly recommended.
 Step 4: Sun Protection protecting your skin from harmful UV rays is essential, especially when you're spending long hours outdoors on campus.Sunscreen helps to prevent sunburn, premature aging, and reduces the risk of skin cancer.
 Step 5: Eye Care the delicate skin around your eyes requires special attention. Invest in a good eye cream or gel to keep your under-eye area hydrated and reduce puffiness and dark circles, avoiding direct contact with your eyes.
 Step 6: Weekly Treatments in addition to your daily skincare routine, consider incorporating weekly treatments to give your skin an extra boost.
Top 10 best recommended skincare products for you
1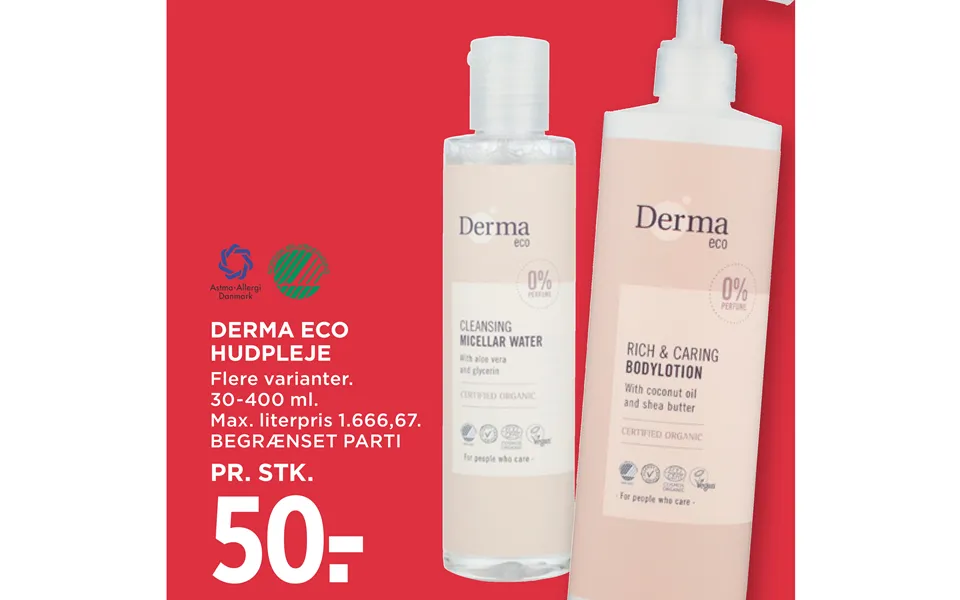 Derma eco skincare
Kr. 50,00
Derma eco skincare cream ensures that the skin remains elastic and maintains the natural balance of the skin. This cream is non-greasy and therefore absorbs quickly. Can be used on all skin types and is also suitable for sensitive and sensitive skin.It's is nourishing cream based on pure, organic and active ingredients that moisturizes and nourishes the skin. It also ensures that the skin remains supple, soft and well-groomed. The face cream contains, among other things, shea butter and organic coconut oil and aloe vera, which has a moisturizing and softening effect on the skin. The cream absorbs quickly without being greasy.
2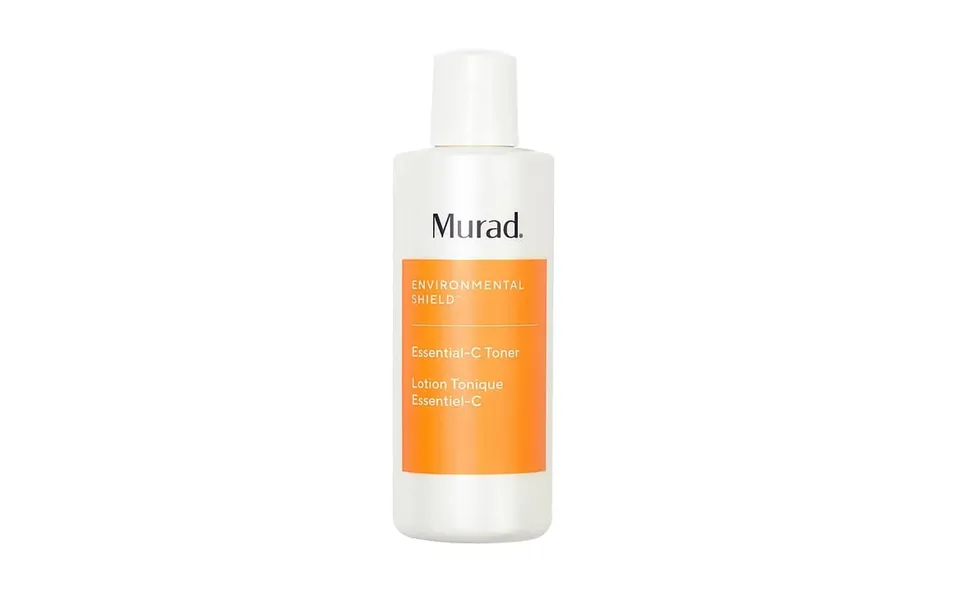 Murad - essentialism-c toneer tonic 180 ml
Kr. 252,00
Murad – essentialism-c toneer tonic Bitter Orange Flower and Coneflower Extract strengthen skin's natural defense system while natural moisture factors gently condition and hydrate skin. Essential-C Toner re-establishes normal pH level so skin is receptive to treatment and gives environmentally stressed skin a refreshing, hydrating lift any time of day.
3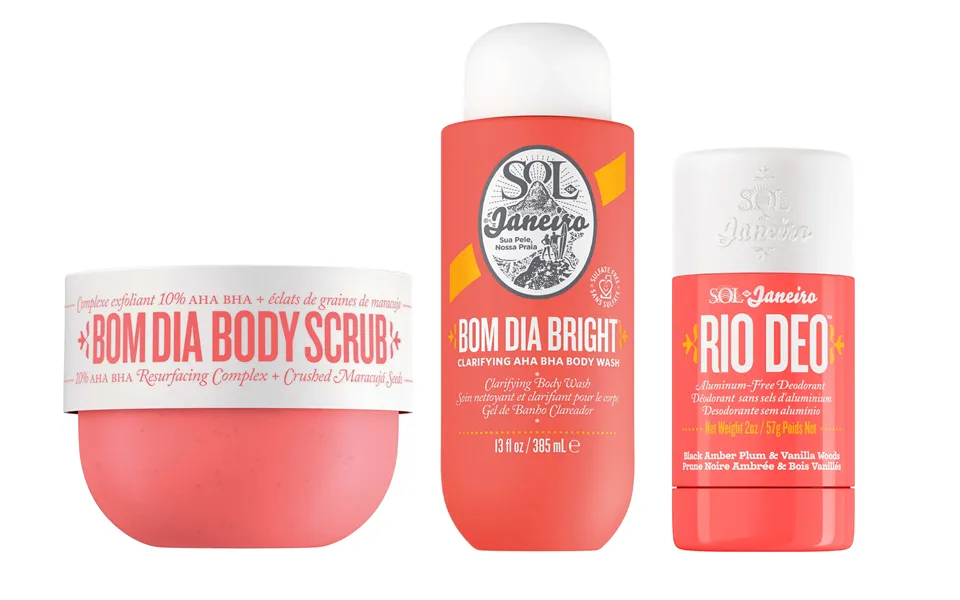 Sun dè janeiro - barrier dia bright piece scrub 220 g sun dè janeiro
Kr. 499,00
Sun dè janeiro – barrier dia bright piece scrub 220 g sun dè janeiro made with an expert blend of chemical and physical exfoliators, Sol de Janeiro's Bom Dia Body Scrub is a multi-tasking formula designed to visibly smooth and brighten the skin developed with a 10% AHA and BHA Resurfacing Complex, featuring glycolic, lactic and salicylic acids, the scrub gently buffs away dead skin cells to reveal a radiant result. Maracujá seeds help to decongest pores, encouraging clarified and refined-looking skin the luscious body scrub is infused with the brand's Bom Dia Bright™ aroma, leaving skin subtly scented with a warm, floral fragrance composed of Brazilian orchid and vanilla wood nuances.
4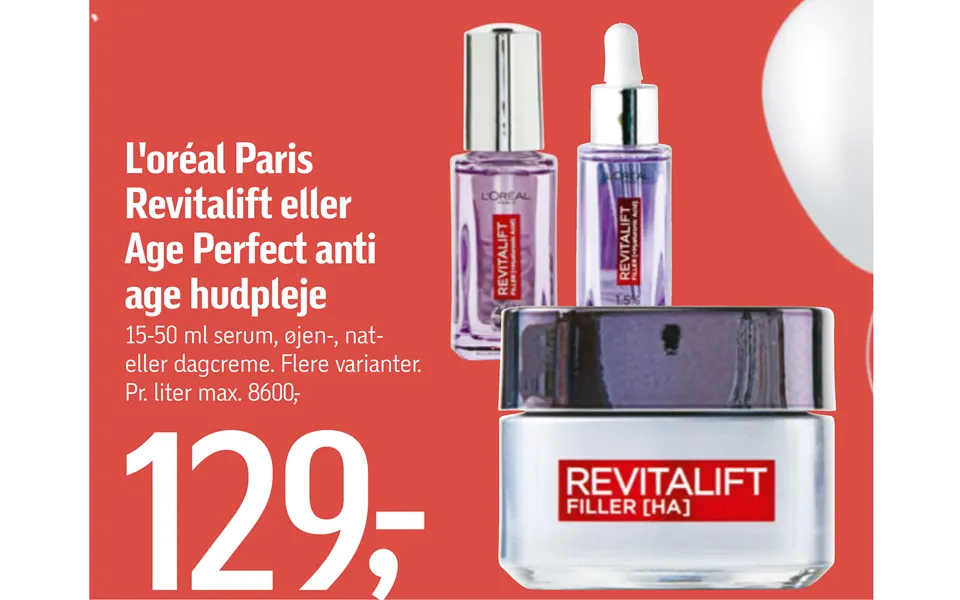 Revitalift or åge perfect anti åge skincare
Kr. 129,00
Revitalift or åge perfect anti åge skincare every decade in a woman's life comes with a changing set of priorities. It also comes with a changing set of skincare needs. To look your best at every age, you need to address the skincare needs specific to that age. L'Oreal Paris, the world's largest beauty brand, just made it easier for Indian women to do that by developing a range that does exactly that. L'Oreal Paris Skin Perfect, is a revolutionary skin care range backed by 10 years of extensive research at the global and Indian L'Oréal Research and Innovation Labs.
5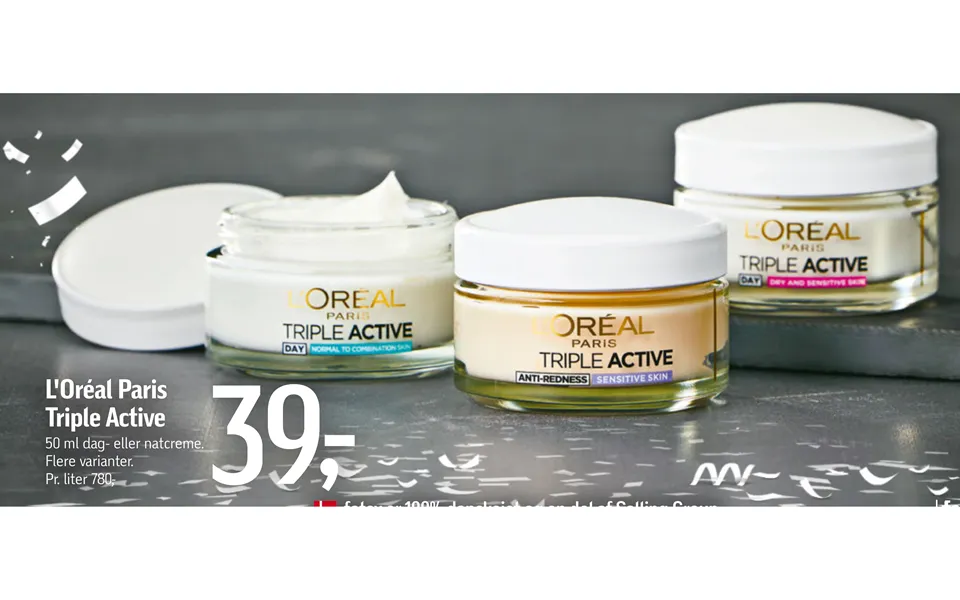 Triple active
Kr. 39,00
Triple active Every day the skin is exposed to multiple aggressions  which can result in premature skin ageing. The skin can become dull and its barrier function can become fragile, leaving it feeling dehydrated.The L'Oréal Paris laboratories created Triple Active to provide long lasting hydration to all skin types. Triple Active comes from the association of advanced active ingredients and luxurious textures to reveal more beautiful-looking skin.
6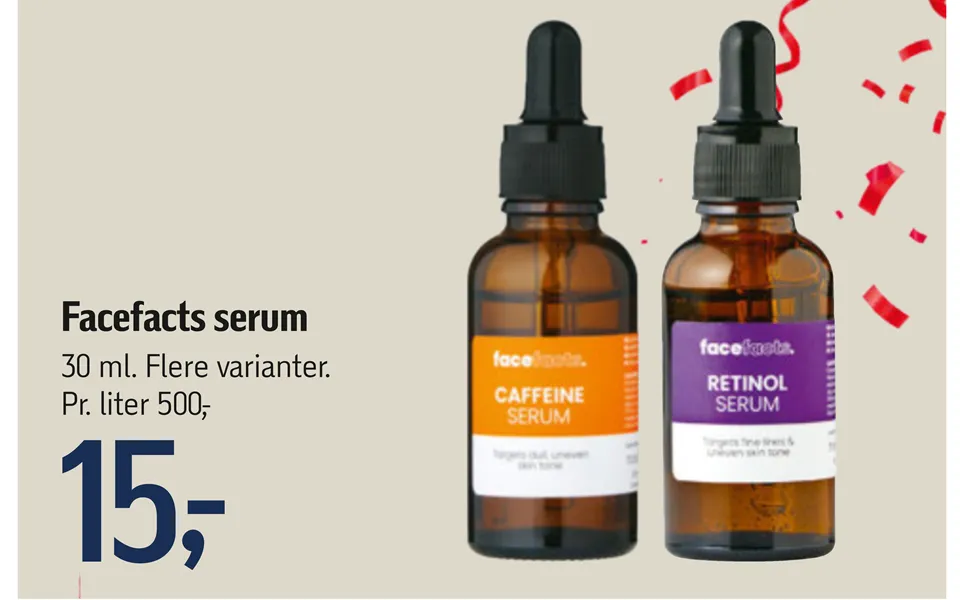 Facefacts serum
Kr. 15,00
Facefacts serum face Facts Hyaluronic Hydrating Facial Serum is a match for thirsty skin, it helps temporarily reduce the appearance of fine lines & wrinkles and delivers a healthy glow. The hero active is Sodium Hyaluronate, which will help smooth, plump & deliver hyperhydration, and Glycerin for that added moisturization.
7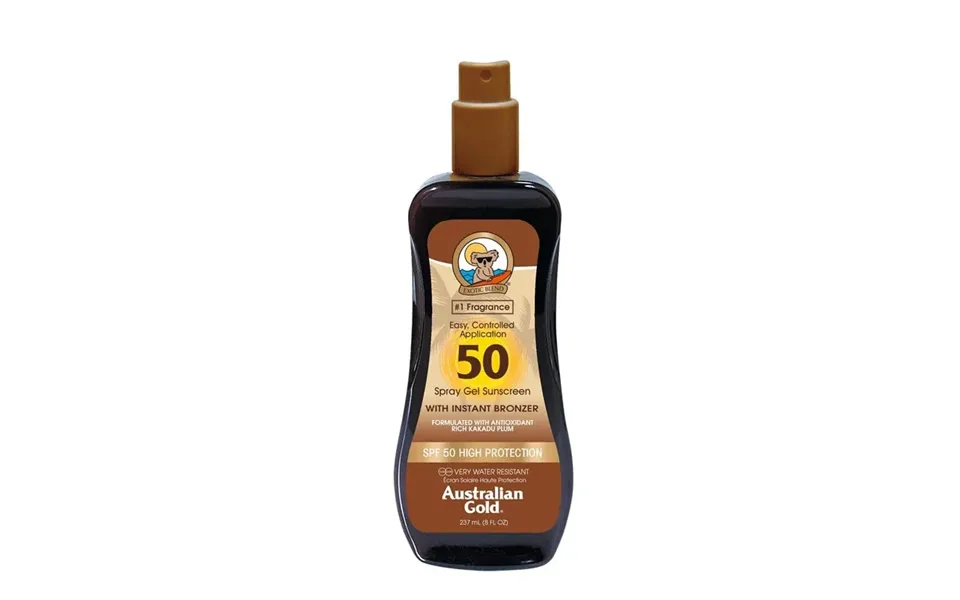 Australian gold sunscreen spray w. Instant bronzes spf 50
Kr. 100,00
Australian gold sunscreen spray w. Instant bronzes spf 50 General Protection Spray Gels with Bronzer are an innovative hybrid of a continuous spray and a traditional lotion, fitting for those looking for control, hydration and convenience, plus temporary color for an immediate glow.
8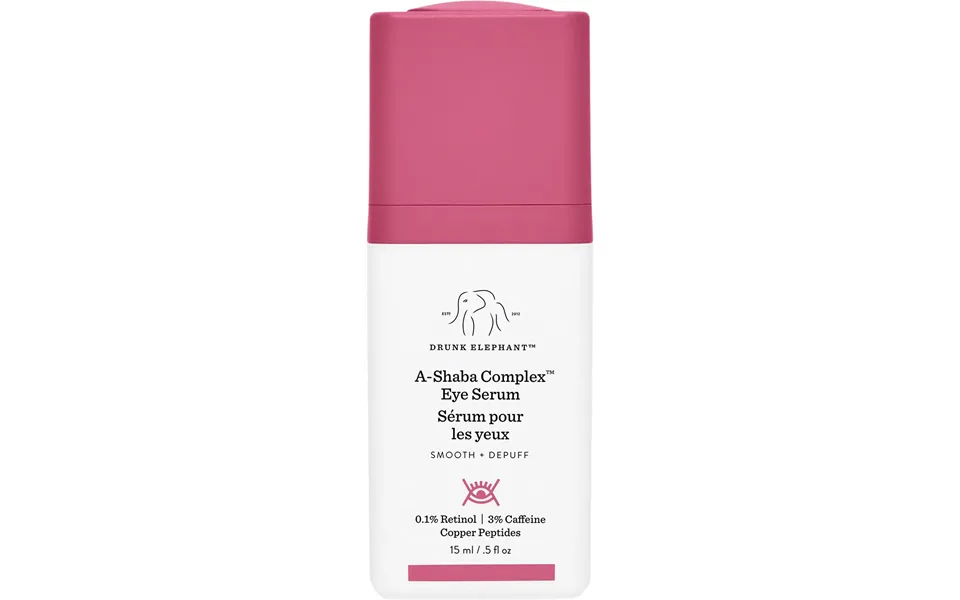 Ashaba complex eye serum anti aging eye serum
Kr. 539,00
Ashaba complex eye serum anti aging eye serum Drunk Elephant's A-Shaba Complex is a smoothing and moisturizing eye serum with a gentle but effective dose of 0.1% vegan retinol, 3% antioxidant-rich caffeine, and copper peptides that targets fine lines and wrinkles and reduces puffiness for a rested, more youthful appearance.
9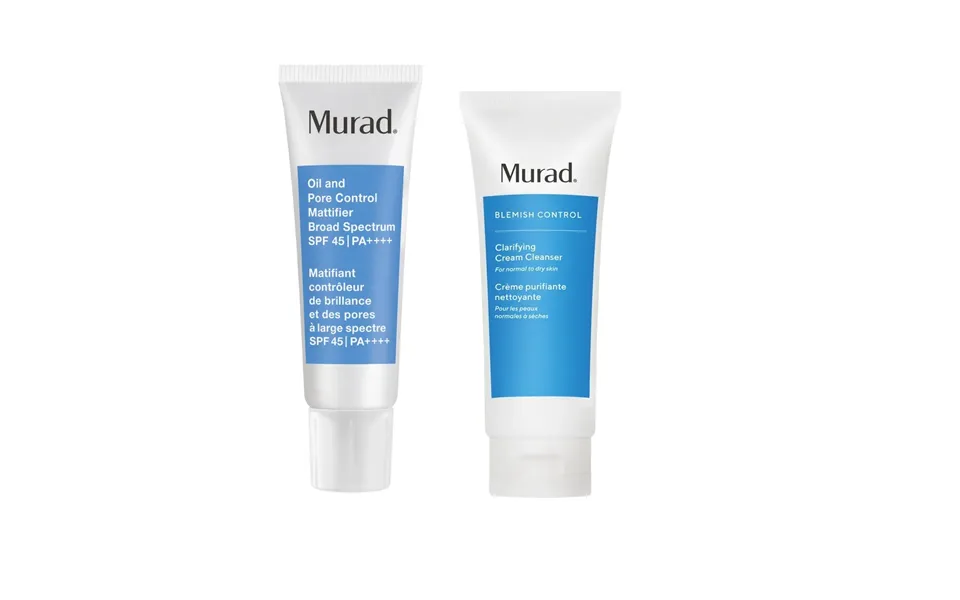 Murad - oil-control mattifier spf 45 50 ml murad
Kr. 459,00
Murad – oil-control mattifier spf 45 50 ml murad Lightweight SPF moisturizer instantly minimizes the appearance of pores by 54%* and delivers 10 hours of oil, shine and pore control. Oil-trapping microspheres mattify, smooth and blur imperfections. Avocado and African yellow wood bark extracts visibly reduce pore size and excess oil over time as hydrators prevent dryness.
10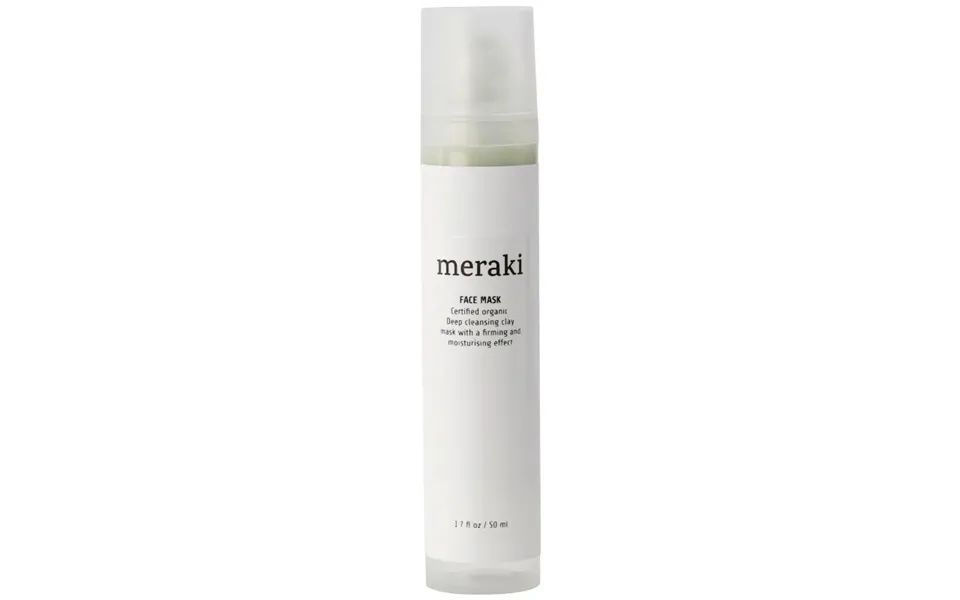 Meraki face mash 50 ml
Kr. 99,00
Meraki face mask from Meraki is a quick and easy facial treatment at home. Aloe vera and a green tea extract provide moisture and has a refreshing effect on your skin. With the antioxidant qualities of Q10 and vitamin E, your skin is protected against free radicals, while hyaluronic acid binds moisture, smooths your skin and gives the mask an anti-age effect.