Are you tired of dealing with oily skin that seems impossible to control Well, worry no more In this article, we will provide you with expert advice on how to combat oily skin and minimize excess sebum. Say goodbye to that greasy shine and hello to a fresh, matte complexion.
Understanding Oily Skin: What Causes Excess Sebum
Before we dive into the solutions, it's important to understand the root causes of oily skin. Our skin naturally produces sebum, a waxy, oily substance that helps moisturize and protect our skin. However, some individuals produce an excess amount of sebum, leading to oily skin.Several factors can contribute to the overproduction of sebum, such as genetics, hormonal changes, diet, stress, and even the weather. Understanding these factors will help you in your journey towards combating oily skin.
Cleansing: The First Step Towards a Shine-Free Complexion
Keeping your skin clean is crucial when it comes to oily skin. Start by choosing a gentle cleanser specifically formulated for oily skin. Look for ingredients like salicylic acid or tea tree oil, known for their ability to control sebum production and cleanse deeply.When washing your face, use lukewarm water as hot water can strip your skin of its natural oils, triggering even more sebum production. Gently massage the cleanser onto your skin in circular motions, paying extra attention to areas prone to oiliness, such as your T-zone (forehead, nose, and chin). Rinse thoroughly and pat your face dry with a clean towel.
Toners and Astringents: Tighten and Control
After cleansing, incorporate a toner or astringent into your skincare routine. These products help to tighten the pores and regulate sebum production. Opt for alcohol-free formulas to avoid drying out your skin excessively.Apply the toner or astringent to a cotton pad and sweep it over your face, focusing on areas where you notice the most oiliness. This step not only helps remove any remaining impurities but also restores the pH balance of your skin.
Moisturize Smartly: Yes, Even Oily Skin Needs Moisture
Contrary to popular belief, oily skin still needs hydration. However, it's crucial to choose the right moisturizer that won't clog your pores or make your skin greasier. Look for lightweight, oil-free, and non-comedogenic moisturizers that provide a matte finish.Moisturizing helps maintain the skin's natural barrier, preventing excessive sebum production. Apply a small amount of moisturizer onto your face and gently massage it in using upward motions. Allow the moisturizer to fully absorb before moving on to the next step in your routine.
The Power of Exfoliation: Banish Excess Oil and Dead Skin Cells
Regular exfoliation is key to combatting oily skin. By removing dead skin cells and unclogging pores, exfoliation helps reduce oiliness and promote cellular turnover. Opt for chemical exfoliants like salicylic acid or glycolic acid, as they penetrate deeper into the pores compared to physical scrubs.Use an exfoliating product once or twice a week, depending on your skin's sensitivity. Apply the exfoliant to clean, dry skin and leave it on for the recommended time. Then, rinse thoroughly with lukewarm water and pat dry.
Don't Skip the Sunscreen: Protect Your Skin
Sunscreen is not just reserved for dry skin types. Protecting your skin from harmful UV rays is essential for everyone, including those with oily skin. Choose a lightweight, non-greasy sunscreen with at least SPF 30 to shield your skin without adding extra oiliness.Apply sunscreen generously to all exposed areas of your face and neck, even on cloudy days. Reapply every two hours, especially if you're spending extended periods outdoors. Sunscreen not only prevents sun damage but also helps control sebum production.
Lifestyle Factors: Healthy Habits for Oil-Free Skin
In addition to skincare, certain lifestyle factors can contribute to combating oily skin. Here are some tips to incorporate into your daily routine:
Follow a balanced diet rich in fruits, vegetables, and whole grains, while minimizing processed and greasy foods.
Stay hydrated by drinking plenty of water throughout the day.
Manage stress levels through relaxation techniques like yoga or meditation.
Avoid touching your face, as it can transfer excess oil and dirt.
Here are 10 recommended products for your oily skin
1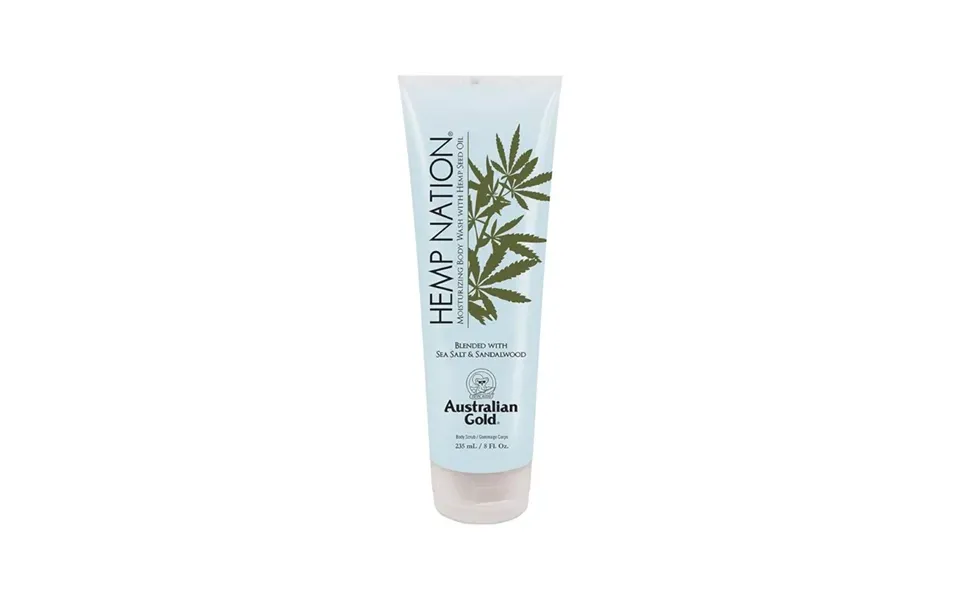 Australian gold hemp nation sea salt & sandalwood moisturizing piece wash
Kr. 125,00
Australian gold hemp nation sea salt & sandalwood moisturizing piece wash keep your summer memories and that gorgeous color all year round! Refresh and relax with this Moisturizing Body Wash formulated to cleanse and intensely moisturize for supple skin. Infused with Sea Salt and Sandalwood Extracts that soften and tone for a glowing complexion, while Pure Hemp Seed Oil helps restore softness, smoothness and moisturization to the skin without drying or stripping your color. Use daily to secure your passport to the world of Hemp Nation,Moisturizing Body Wash: Specially formulated with mild cleansers and sulfate free to gently cleanse, while helping to maintain moisture to the skin without drying.
2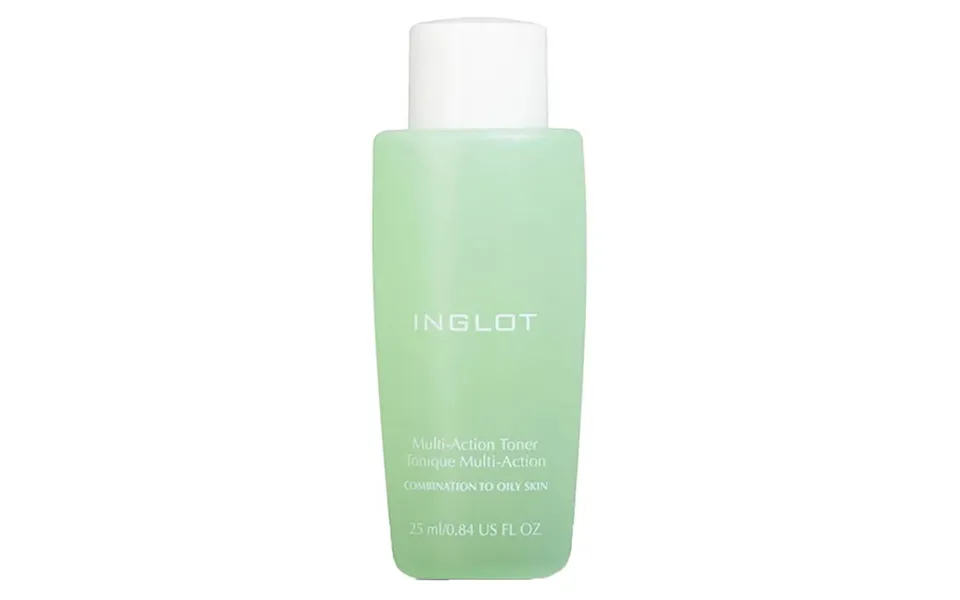 Inglot multi-action toner - combinationnation two oily skin 25 ml
Kr. 38,50
Inglot multi-action toner – combinationnation two oily skin nicely refreshing toner available for every skin type. The three variations are each offered in a different color and formula, perfectly suited for respective skin type. Each toner also has refreshing and smoothening properties complimented by special ingredients.Dry skin will be generously treated with lily extract that has a rich moisturizing and regenerating effect. For the normal skin black pearl extract is used in order to provide natural rejuvenation, balance skin tone, and brighten the skin. Whilst ginkgo extract will soothe oily skin, followed by sebum absorption due to the special mattifying ingredients.
3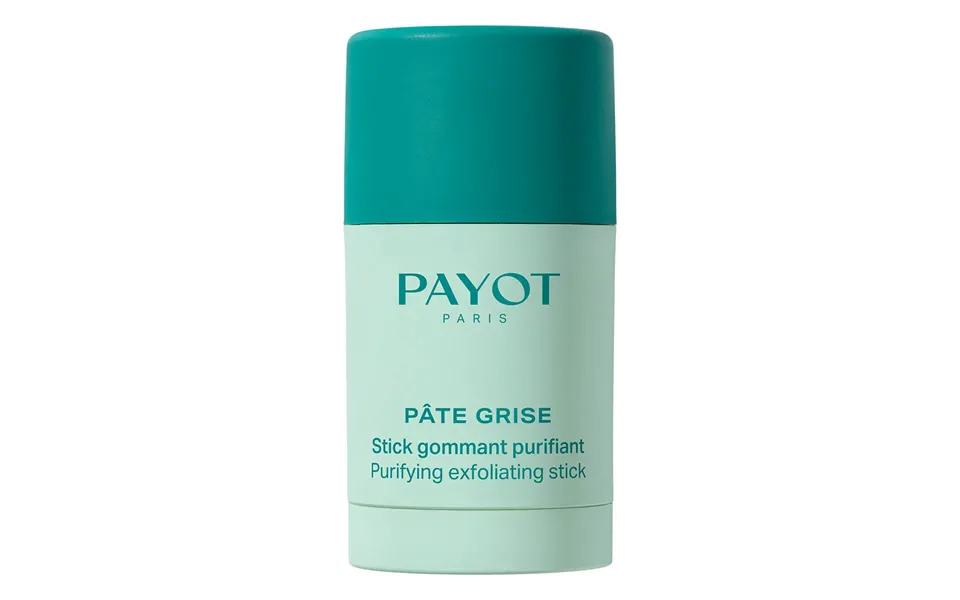 Payot - on tea pigs gommage stick 25 g
Kr. 115,00
Payot – on tea pigs gommage stick looking for flawless skin, Discover the Purifying Exfoliating Stick, the new exfoliating stick dedicated to skin with imperfections. Made with 96% natural ingredients, its formula enriched with hemp seeds, zinc and Chilean mint offers a double exfoliation to gently unclog pores and clear blackheads for a clean, fresh and radiant complexion! You'll love its smooth creamy texture that melts into the skin on application for an ultra-sensory massage that leaves the skin infinitely soft after rinsing 100% eco-friendly: It contains 2 times less water than a classic scrub and its pack is 100% recyclable.
4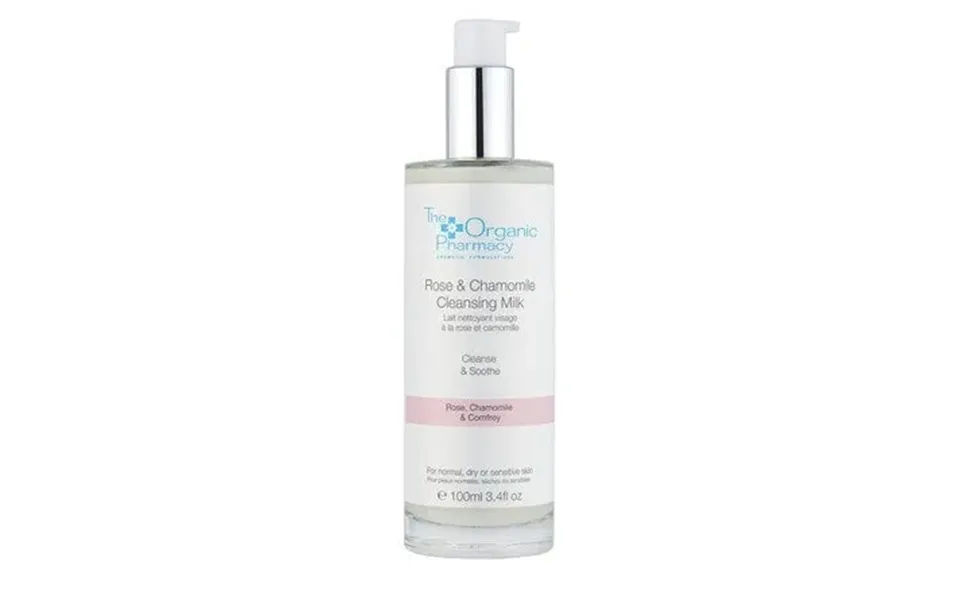 Thé organic pharmacy - rose & chamomile cleansing milk clean milk 100 ml
Kr. 255,00
Thé organic pharmacy – rose & chamomile cleansing milk clean milk Sooth, calm and refresh sensitive skin with this gentle, rinse off cleansing milk ideal for removing pollution and make-up. The lightweight formula and calming milky texture glide across the skin leaving it soft and supple.
5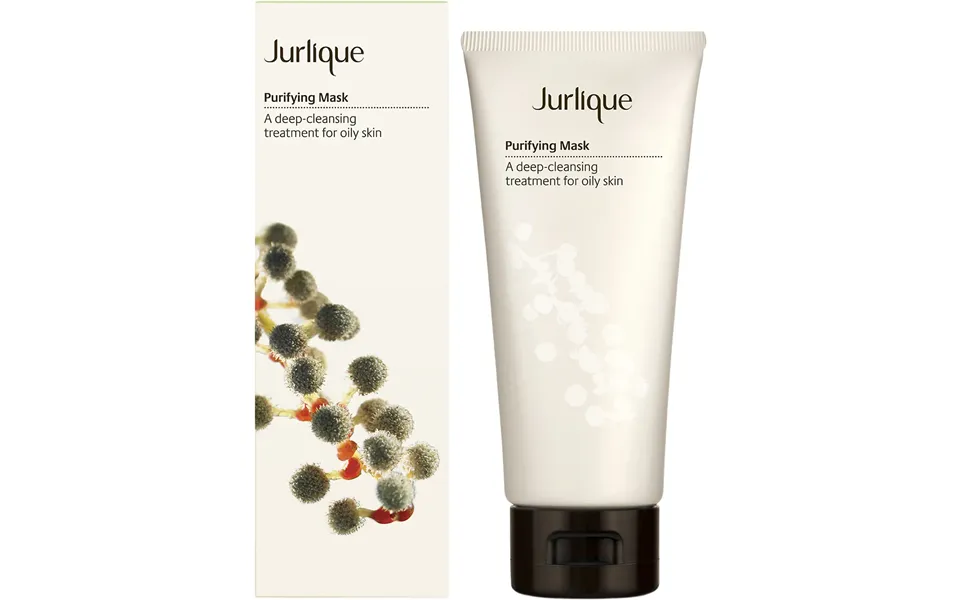 Purifying mash
Kr. 280,00
Purifying mash this is a dual action treatment mask and exfoliator. The creamy clay mask deeply cleanses and removes impurities for healthier looking and more radiant skin. Apricot Kernel provides a gentle exfoliating action, while Willowbark Extract, a natural source of salicylic acid, helps to smooth and refine the skin's texture. Skin is left feeling invigorated and thoroughly cleansed.
6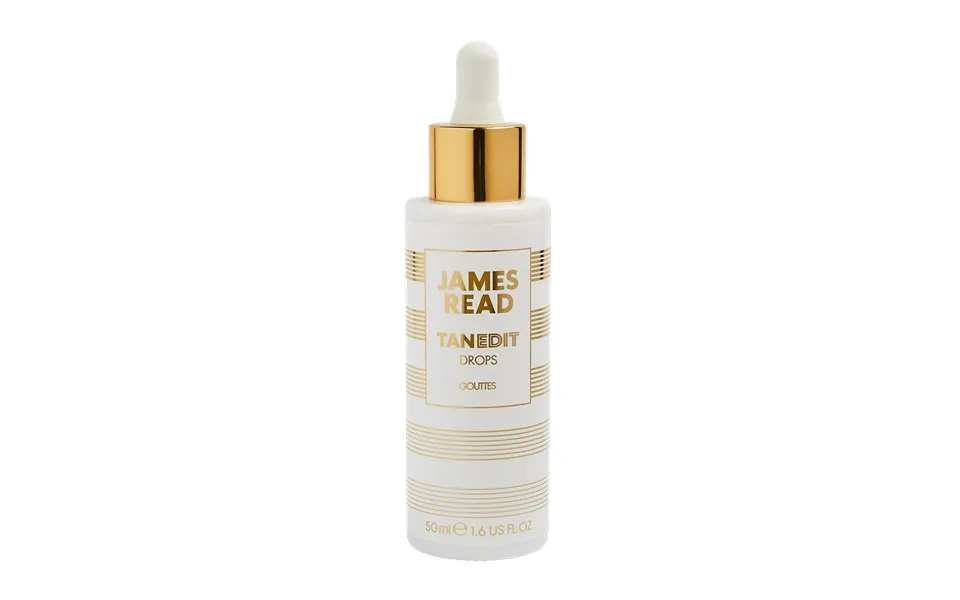 James read - tan edit
Kr. 192,50
James read – tan edit Correct, lighten and remove your tan with these innovative removal drops, created by our world-renowned tanning expert who wants you to achieve that perfect tan at home.
7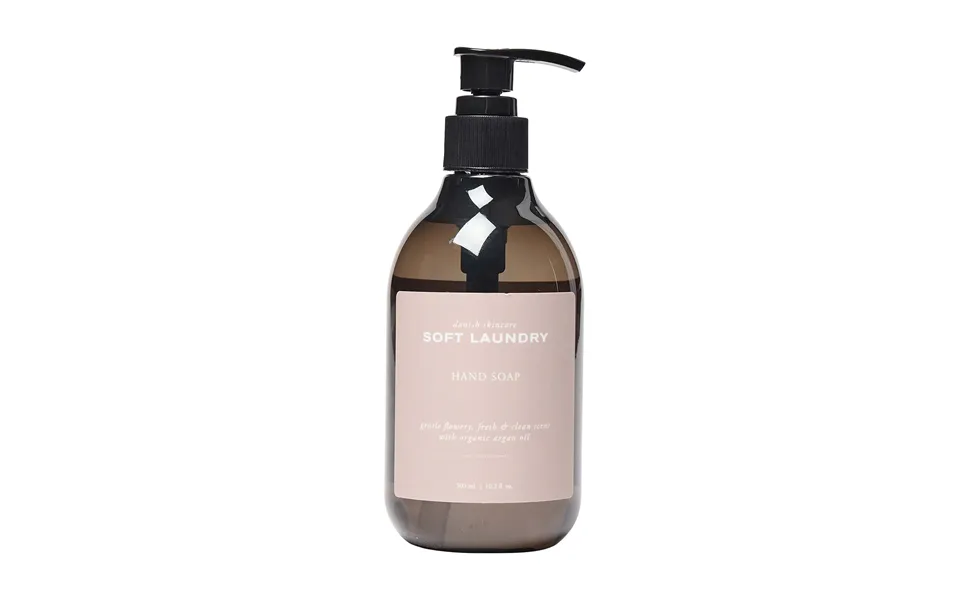 Bahne interior - hand soap, soft laundry
Kr. 49,95
Bahne interior – hand soap, soft laundry the hand soap is with 100% organic argan oil and free of parabens, dyes and hormone-disrupting substances.
8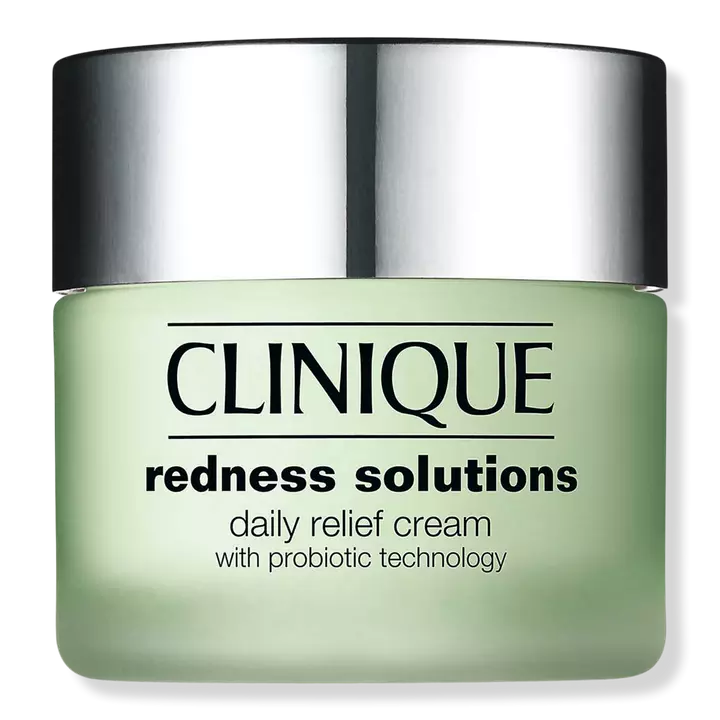 Clinique redness solutions daily relief cream
Kr. 329,00
Clinique redness solutions daily relief cream get flawless skin with this incredible moisturiser. It is formulated to reduced visible redness with prolonged usage. Extra-gentle and oil-free, it will instantly calm your skin and avert future flare-ups. Always formulated for maximum results without irritation. No parabens. No phthalates. No fragrance. Just happy skin.
9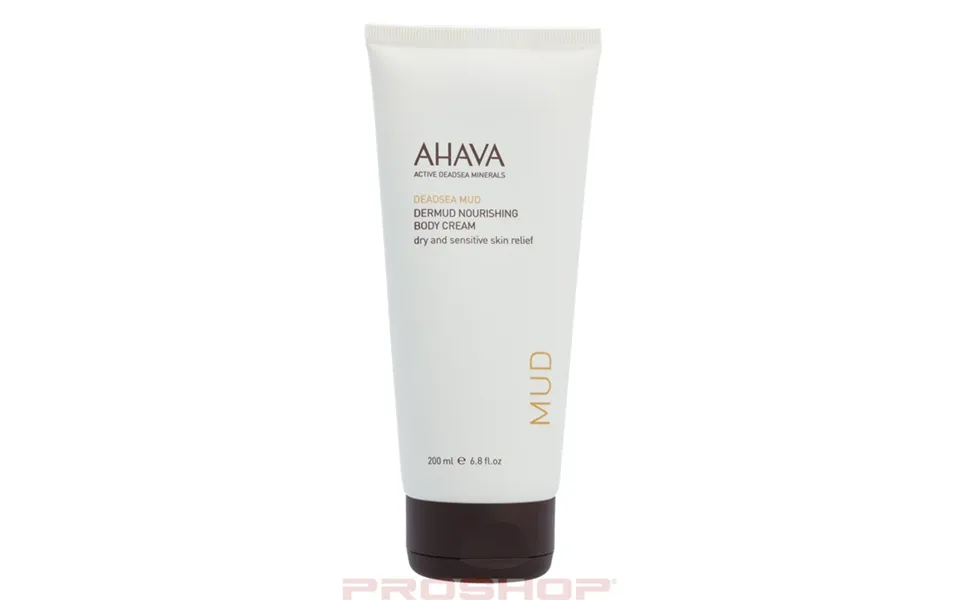 Ahava deadsea mud dermud nourishing piece cream
Kr. 160,00
Ahava deadsea mud dermud nourishing piece cream this rich-textured blend of DeadSea mud, vitamins and plants provides intense moisture to soften and soothe skin. Dermud Body Cream helps relieve dry and sensitive skin while preventing the effects of harsh, cold climates.
10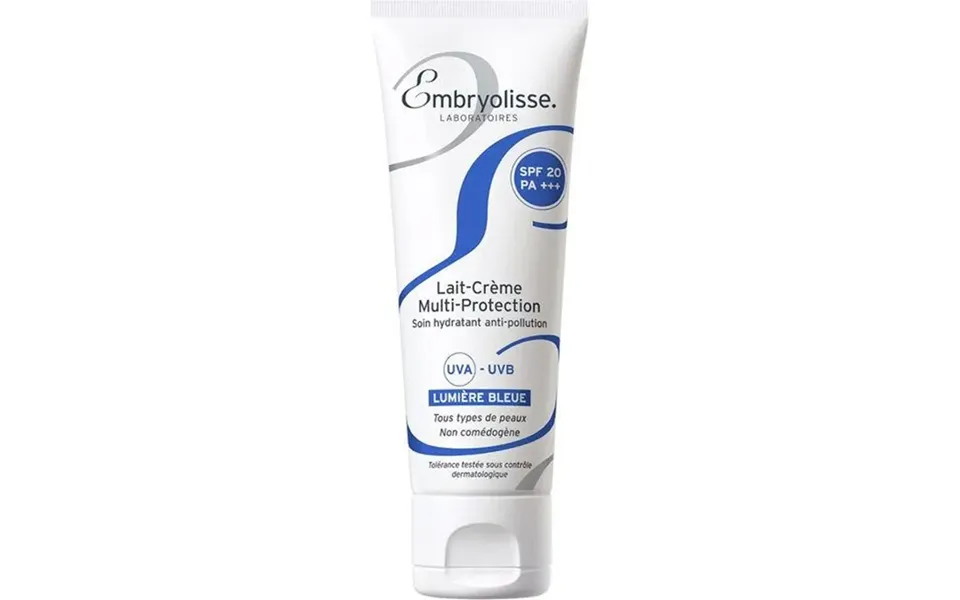 Embryolisse lait cream multi protection spf20
Kr. 100,00
Embryolisse lait cream multi protection spf20 multi-Protection Lait-Crème, the first 7-in-1 anti-blue light moisturizer. With this new Lait-Creme, bet on global protection and continuous hydration of your skin. It envelops your skin in an invisible satiny veil, ideal for daily protection. Day after day, the skin regains suppleness and radiance.