Dandruff can be an annoying and embarrassing problem that many people struggle with. If you're tired of dealing with a flaky scalp, worry no more we will explore some effective tips and tricks to help you say goodbye to dandruff and achieve a flake-free scalp.
Understanding Dandruff: What Causes It
Before we dive into the remedies, it's important to understand what causes dandruff. Dandruff is primarily caused by an overgrowth of a yeast-like fungus called Malassezia. This fungus feeds on the natural oils produced by your scalp, leading to an increased rate of skin cell turnover and resulting in those pesky white flakes.
Tip 1: Regularly Wash Your Hair
Good hygiene practices are crucial to keeping dandruff at bay. Make sure to wash your hair regularly with a mild, anti-dandruff shampoo. Look for products that contain active ingredients like ketoconazole, zinc pyrithione, or selenium sulfide. These ingredients help control the growth of the fungus responsible for dandruff.
Tip 2: Exfoliate Your Scalp
Exfoliating your scalp can help remove dead skin cells and reduce dandruff. Gently massage your scalp with a soft-bristled brush or use a scrub specially designed for the scalp. This process improves blood circulation and removes any buildup of oil and dead skin cells, preventing dandruff from forming.
Tip 3: Try Natural Remedies
Nature offers several remedies that can effectively combat dandruff. One popular option is tea tree oil, known for its antifungal and antibacterial properties. Dilute a few drops of tea tree oil with a carrier oil, such as coconut or olive oil, and massage it onto your scalp. Leave it on for a few minutes before rinsing. Aloe vera gel is another natural remedy that can soothe an itchy scalp and reduce dandruff.
Tip 4: Maintain a Healthy Diet
Believe it or not, your diet can also influence your scalp health. Consuming a balanced diet rich in vitamins, minerals, and antioxidants can help keep dandruff under control. Make sure to include foods like fruits, vegetables, whole grains, and lean proteins in your meals. Additionally, reducing your intake of sugary and processed foods may help reduce dandruff symptoms.
Tip 5: Manage Stress Levels
Stress can worsen many health issues, including dandruff. When you're stressed, your body produces more sebum, the natural oil that feeds the Malassezia fungus. Find healthy ways to manage stress, such as practicing yoga, meditation, or engaging in hobbies that help you relax. By keeping stress levels in check, you can help prevent dandruff flare-ups.
Tip 6: Seek Professional Help
If you've tried various remedies without success, it may be time to consult a dermatologist. They can assess your scalp condition and recommend specialized treatments, such as prescription-strength shampoos or medicated creams. A dermatologist can provide personalized guidance and help you find the most effective solution for your dandruff concerns.
Don't let dandruff hold you back from flaunting healthy and gorgeous hair. By following these tips and tricks, you can bid farewell to dandruff and enjoy a flake-free scalp. Remember to maintain good hygiene practices, try natural remedies, and make healthy lifestyle choices. Take control of your scalp health and embrace a confident, dandruff-free you ,Unique and Creative Blog Post Title: 7 Expert Tips to Banish Dandruff and Achieve a Flake-Free Scalp
Following are the 10 suggested products for your hair
1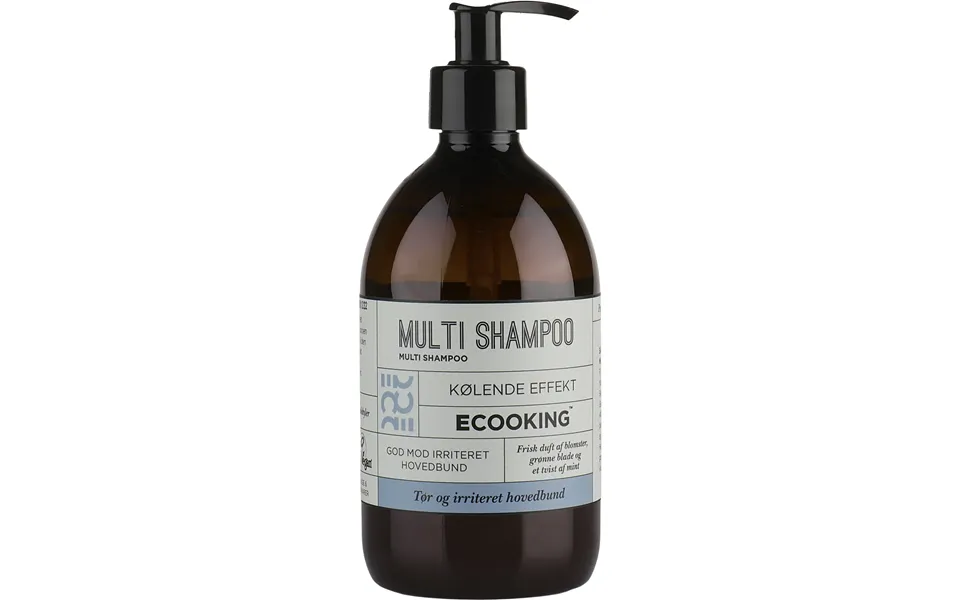 Multi shampoo
Kr. 139,50
Ecooking's new Multi Shampoo has a cooling and soothing effect on the skin and therefore it is especially good for a dry and sensitive scalp. Multi Shampoo contains hydrolyzed wheat protein which revives the hair and makes it softer. Furthermore, the shampoo is with UVA and pollution protection that protect your hair and hair colour – both natural and coloured hair – against sun, water, air, and pollution among other things. Multi Shampoo has a fresh scent of flowers, green leaves, and a twist of mint.
2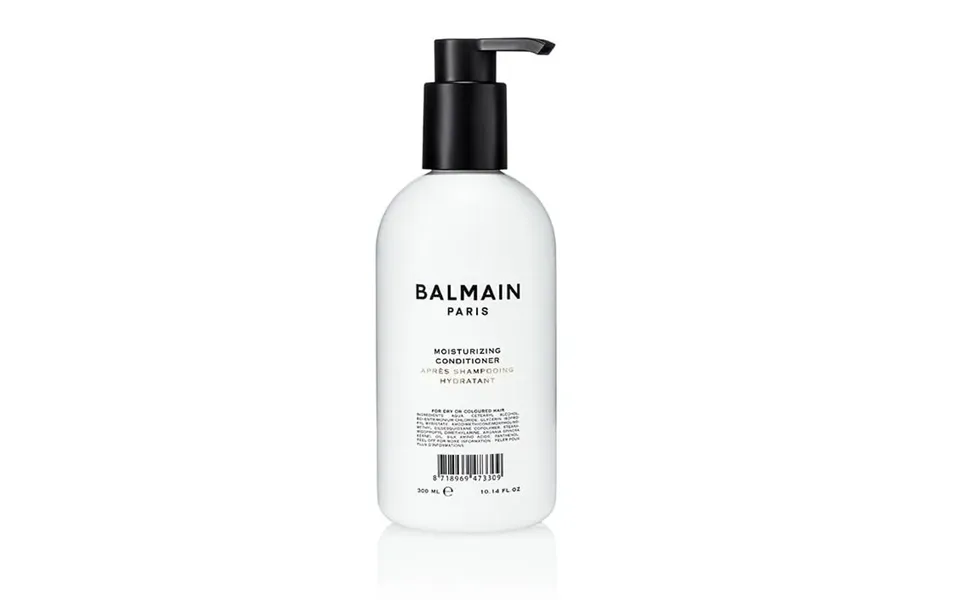 Balmain paris - moisturizing conditioner 300 ml
Kr. 238,00
Balmain paris – moisturizing conditioner 300 ml lightweight conditioner enriched with pure organic Argan oil to smoothen the hair. Argania Spinosa Kernel Oil, better known as Argan Oil, originates from Morocco and comes from argan tree fruits. It absorbs easily, adds shine and protects damaged hair. The creamy formula nourishes the hair strands and leaves a lightweight touch. Results in soft manageable hair to ensure effortless detangling while brushing to avoid breakage of the hair.Infused with Pro-Vitamin B5 to improve moisture retention and hair elasticity, it softens the hair and creates brilliant shine. Gives the hair the ultimate vitamin boost, which thickens the hair and stimulates hair growth.
3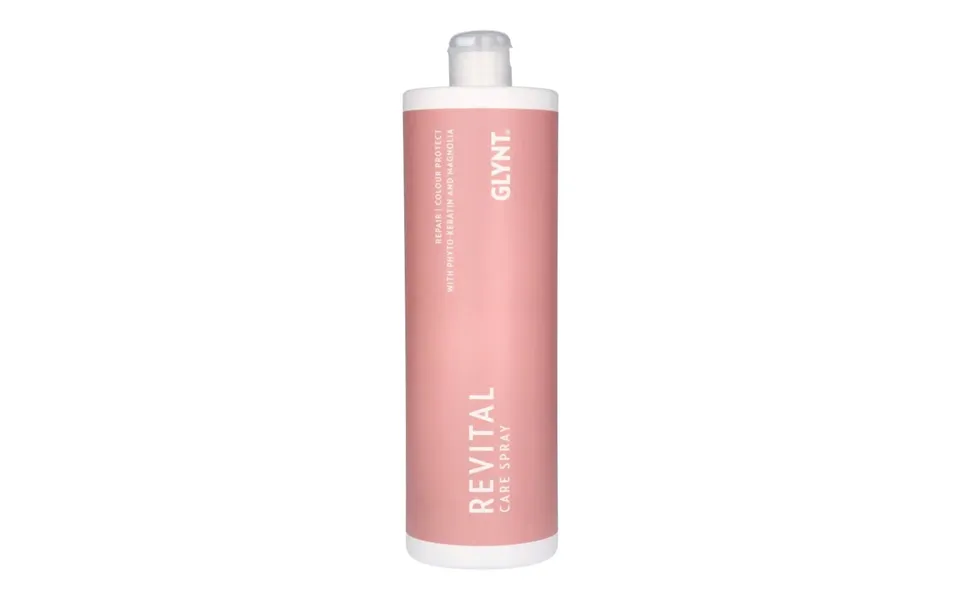 Glynt revital care spray 1000 ml
Kr. 305,00
Glynt revital care spray 1000 ml is a restorative and repairing leave-in lotion, which is especially for you with colored and permanent hair that needs ultimate care.Gives your hair extra "bounce" effect and makes your hair extra supple and alive.Highlights your bright highlights, whether colored or natural. Adds a lot of shine, so the hair looks healthy and free to danddruff.
4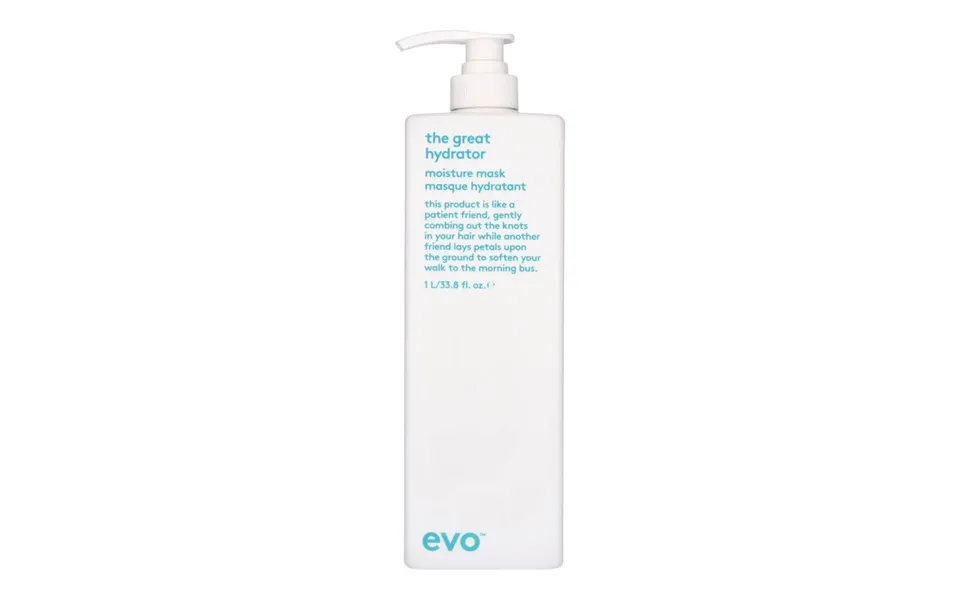 Evo thé great hydrator moisture mash 1000 ml
Kr. 584,00
Evo thé great hydrator moisture mash luxurious hair mask uses advanced minerals to deeply hydrate and nourish your hair. Experience a glowing, softer, and more vibrant hair texture with every use! Plus, it comes with a free pump for easy application. Get ready to love your beautiful hair. Evo The Great Hydrator Moisture Mask is an intense hydrating treatment to moisturise and smooth dry, frizzy, colour-treated hair. We recommend it for use on dry, frizzy, colour-treated hair. It will condition, add moisture, enhance shine, reduce frizz, and greatly improve your hairs manageability. With added factor for protection in the sun
5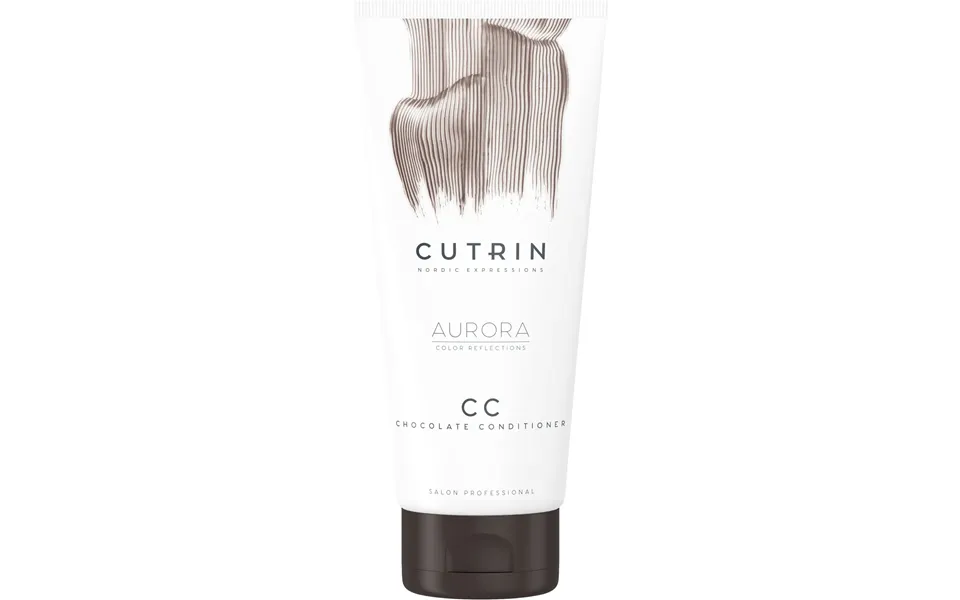 Cn aurora cc choco cond 200ml
Kr. 92,50
Cn aurora cc choco cond toning Conditioner for brown hair. 
This pigment-rich conditioner helps to maintain the shine and glow of the hair color between color treatments. 
Intense and deep hair colour. Removes filter effectively and makes the hair feel soft and light. The natural Nordic cranberry seed oil helps to protect the hair against external influences. 
This conditioner contains UVA and UVB protection for the hair.
6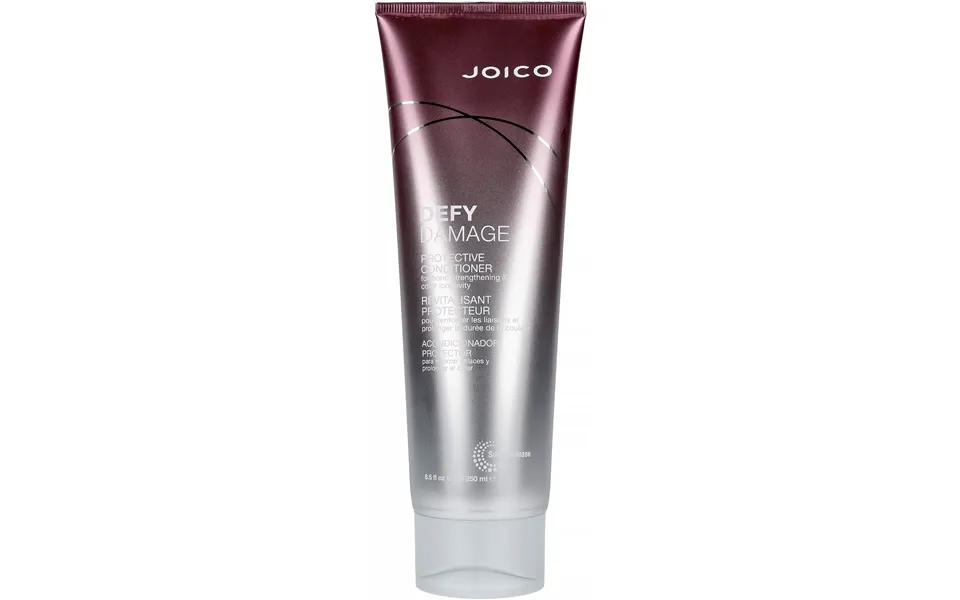 Joico - defy damage protective conditioner 250 ml
Kr. 125,00
Joico – defy damage protective conditioner specially formulated to keep your dye lasting as long as possible. The conditioner is designed to not only lock in your chosen shade, but to deeply hydrate and strengthen your strands for a healthier looking finish that feels natural. You'll find that brushing and styling is easier too, as hair will be detangled and much simpler to manage.
7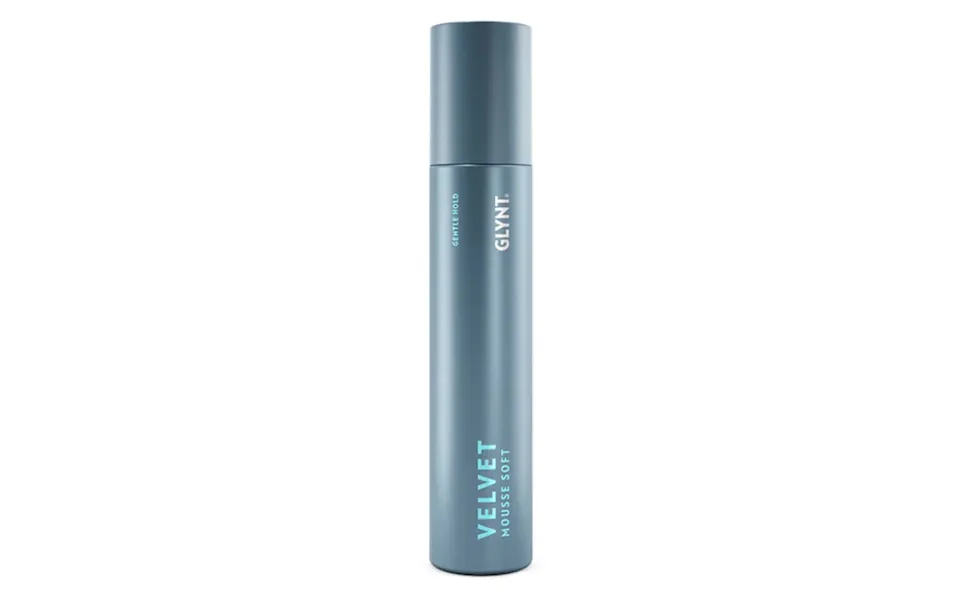 Glynt velvet mousse soft 200 ml
Kr. 143,00
Glynt velvet mousse soft is a volume foam for thicker hair, which gives a natural, light to medium hold and at the same time conjures softness and shine thanks to the care ingredients. The elastic film formers ensure an extra flexible grip.
8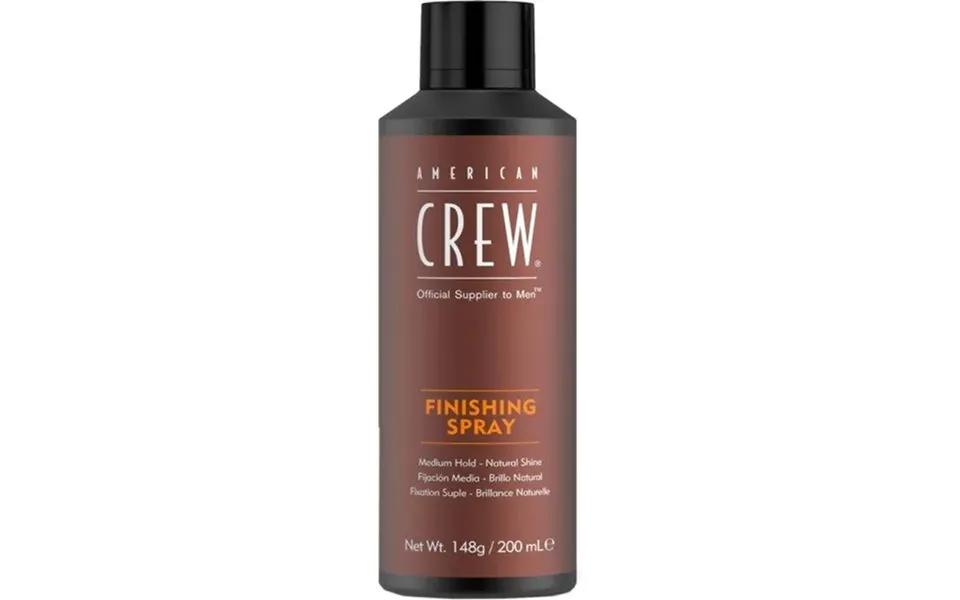 American crew finishing spray medium team
Kr. 60,00
American crew finishing spray medium team has a long-lasting medium hold, perfect for fixing hairstyles on men's hair, giving it a slight natural shine. In particular, this spray also has an anti-humidity protection finish, perfect for daily use and even on special occasions. Furthermore, the natural shine it provides does not leave residues accumulated in the hair or weigh it down, keeping it looking frizz-free and perfectly cared for. On the other hand, the hair also gains an incredible volume boost that makes the process of creating hairstyles much easier and more practical. In this sense, the hair is not only perfectly fixed and more textured, but also has a naturally radiant and even healthy appearance.
9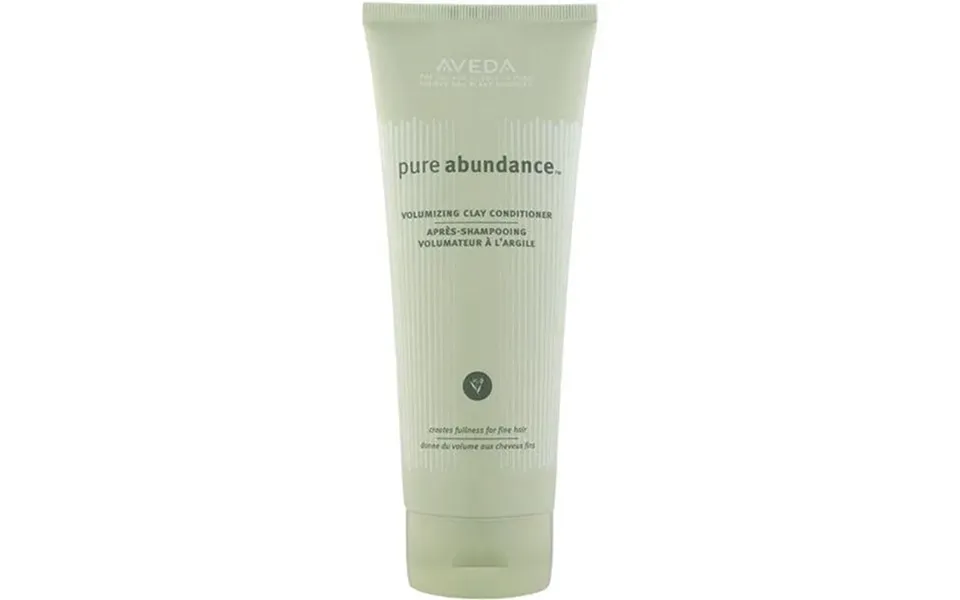 Aveda puree abundance volumizing clay conditioner 200 ml
Kr. 206,00
Aveda puree abundance volumizing clay conditioner Volumizing conditioner creates volume and helps keep fine hair looking and feeling more abundant.
• boosts strands with natural bulking agents like kaolin clay and acacia gum
• use with pure abundance
™
volumizing clay shampoo.
10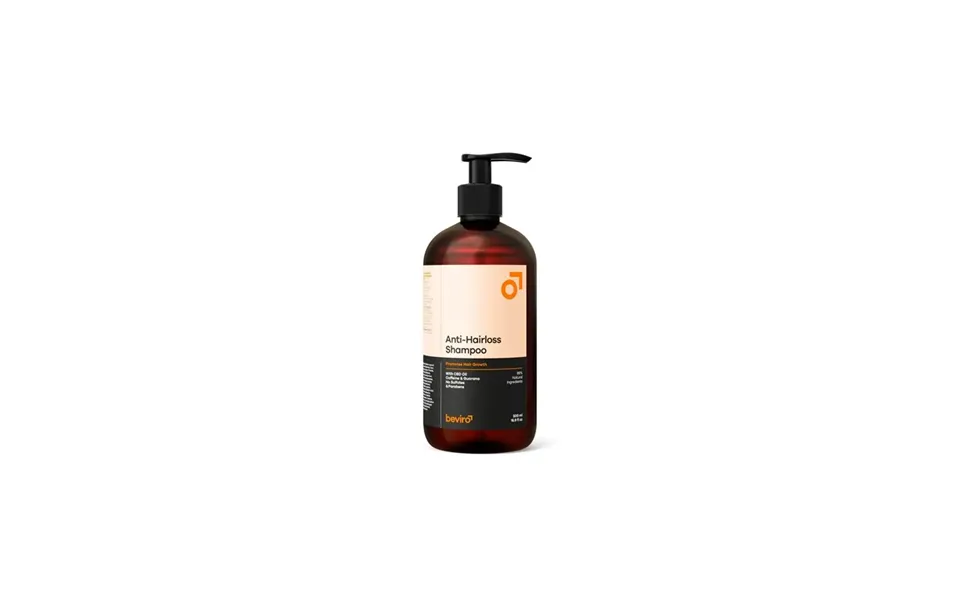 Beviro anti-hairloss shampoo 500 ml
Kr. 233,00
Beviro anti-hairloss shampoo in many men's lives there comes a time when the hair of the head starts to thinner. From that moment on, it is important to slow down or perhaps stop this process. This shampoo can help with that. It's like energy for your hair. In addition to caffeine and guarana, which provide more energy to hair cells and sooth the negative effects of DHT (dihydrotestosterone), it also contains CBD oil – a wonderful lately almost everything. This, in turn, supplies the scalp with the most important omega fatty acids. Made in the Czech Republic. Like all Beviro products. Contains 99% natural ingredients.