Having luscious and beautiful hair is a desire shared by many. However, achieving and maintaining gorgeous hair requires the right hair care products and a consistent routine. In this article, we will delve into the secret of achieving gorgeous hair with the help of five essential hair care products. By incorporating these products into your hair care regimen, you can unlock the potential to have stunning and healthy locks.
 Shampoo: Cleansing for Healthy Hair a good shampoo forms the foundation of any hair care routine. Look for a shampoo that suits your hair type, whether it's dry, oily, or normal. A gentle yet effective shampoo will cleanse your hair of dirt, impurities, and excess oil, creating the perfect canvas for other hair care products..
Conditioner: Nourishment and Hydration after shampooing, it's crucial to follow up with a conditioner. Conditioners provide nourishment and hydration to your hair, restoring moisture and combating dryness. .
 Hair Mask: Deep Conditioning Treatment for an extra boost of hydration and repair, incorporate a weekly hair mask into your routine. Hair masks are highly concentrated treatments that provide intense moisture and nourishment. 
 Hair Oil: Nourish and Enhance to add the finishing touch to your hair care routine, consider incorporating a hair oil. Hair oils provide additional nourishment, help control frizz, and enhance shine.
Best 10 recommened products
1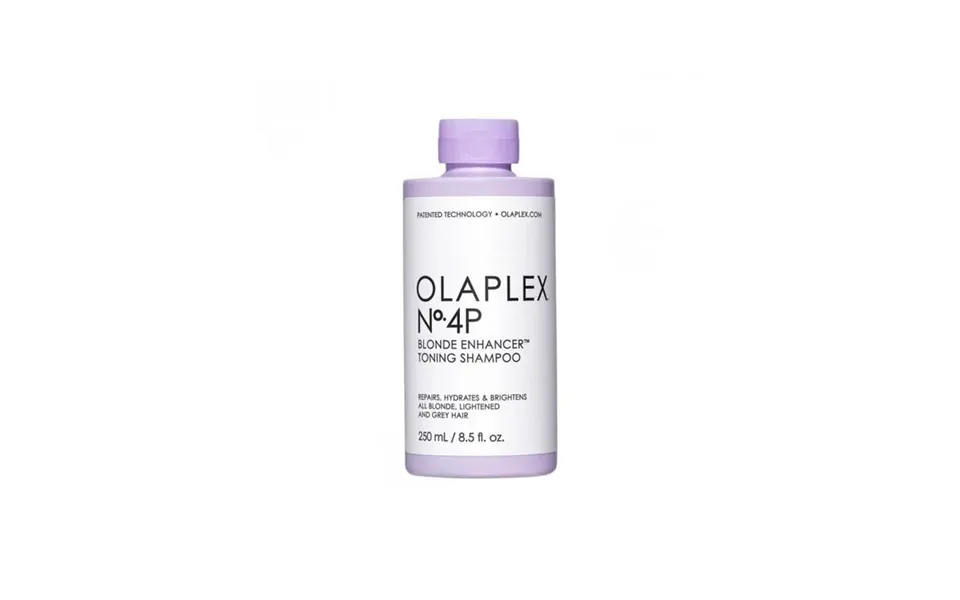 Olaplex no.4 Lace enhancer tint shampoo
Kr. 167,00
Olaplex no.4 Lace enhancer tint shampoo infused with patented OLAPLEX Bond Building Technology, is a highly concentrated purple shampoo that cleanses, tones and repairs with a sulfate-free formula that neutralizes brassiness and boosts brightness after just one use.
Olaplex no.4 Lace enhancer tint shampooneutralizes unwanted brassiness and yellow tones.
Olaplex no.4 Lace enhancer tint shampoo cleanses without stripping and drying.
Olaplex no.4 Lace enhancer tint shampoois Sulfate free and PH Balanced.
Flexible timing allows for a more customizable end result.
Olaplex no.4 Lace enhancer tint shampoois scientifically Proven: 3x brighter*
2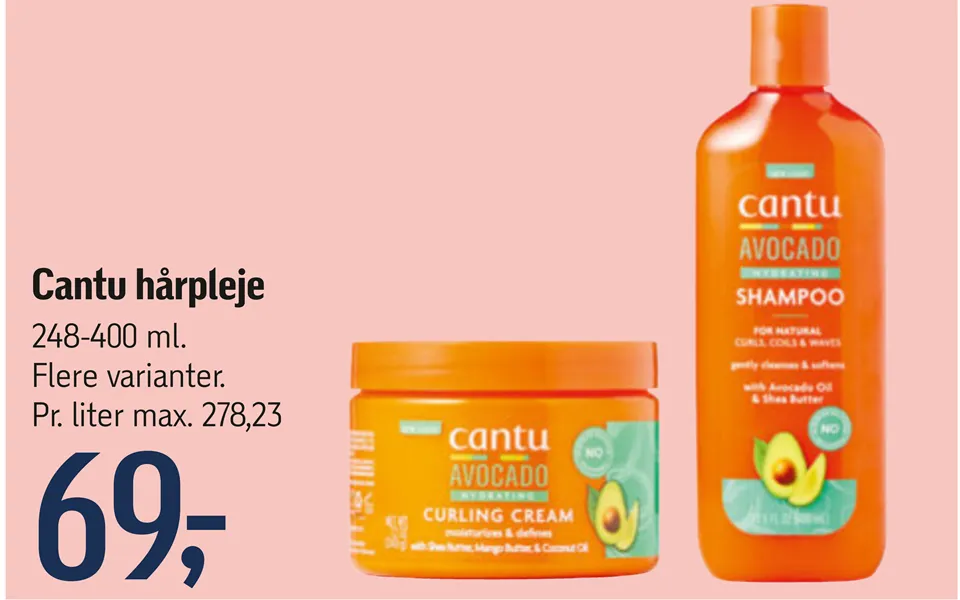 Cantú hair care
Kr. 69,00
Cantú hair care ultra-moisturizing products made with 100% pure shea butter to moisturize, nourish, repair and product the hair, scalp and skin. Cantu is committed to providing high quality moisturizing hair and body products designed to meet the distinctive needs of multicultural, multi-textural women. You can find these products in India for your natural curly, wavy or just the hair that you have, at Naturally You & Me.
3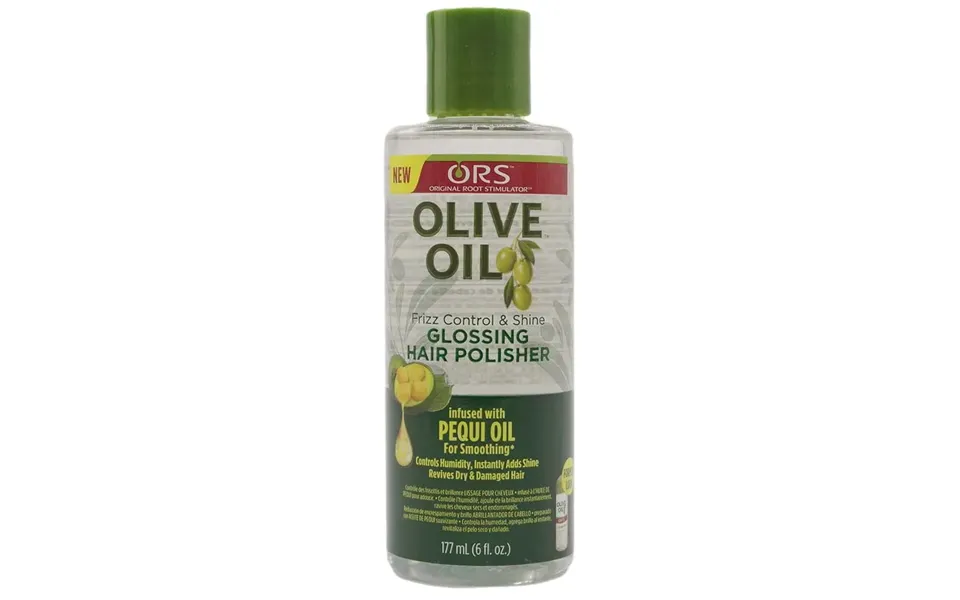 Ors glossing hair polisher 177ml
Kr. 85,00
ORS Olive Oil Frizz Control and Shine Glossing Hair Polisher is a lightweight polisher that enhances the hair with incredible shine while creating a humidity-protecting barrier that helps prevent frizz. Olive Oil Glossing Hair Polisher is a blend of silicone and natural oils.
Locks in hydration and moisture
Perfect for Hair needing frizz control
4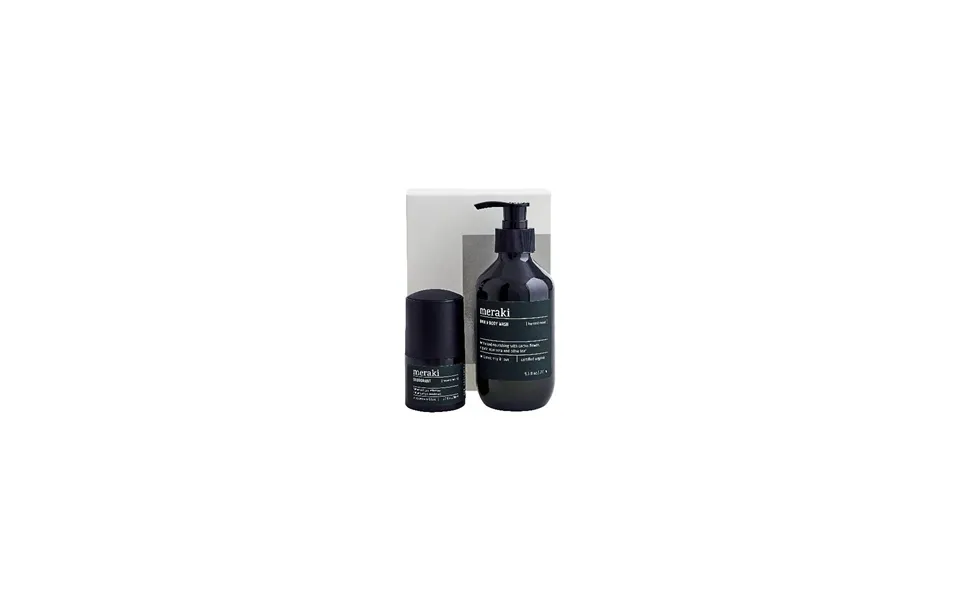 Meraki - hair & bodywash deodorant
Kr. 179,95
The certified organic hair and body wash from Meraki gives you an easy routine with fewer products. It is called Harvest Moon and contains olive oil, aloe vera and extracts from cactus which all hydrate and nourish your hair and skin.Pump out a suitable amount and lather over your body. Rinse off with water. Suitable for daily use and for all skin types.
5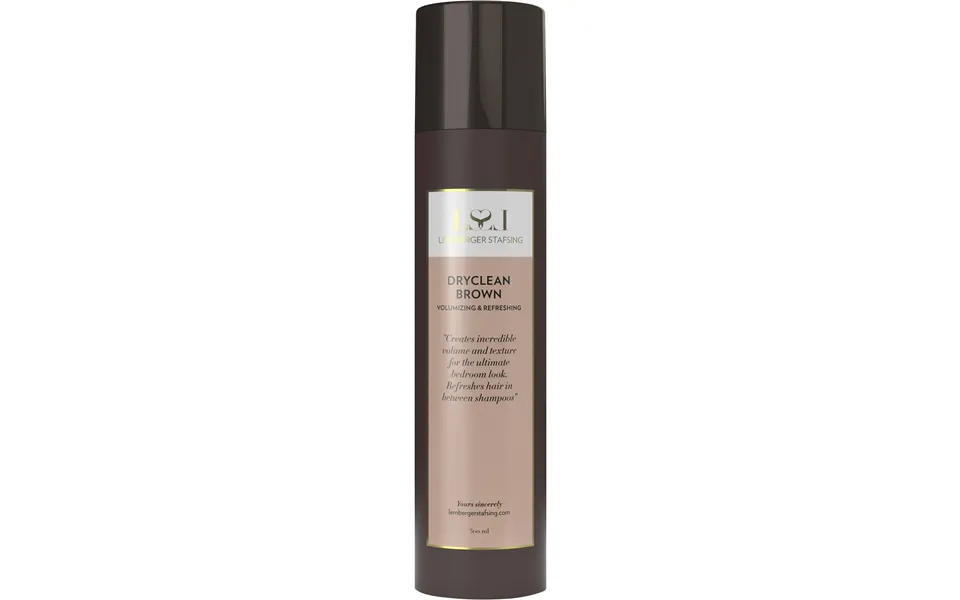 Dryclean brown volume 300 ml
Kr. 180,00
Dryclean brown volume  this dry spray instantly builds incredible volume and sexy texture. It removes odors, excess oil and gives a fresh feel between shampoos. Perfect for the parts of your hair that needs extra volume. A great time-saving way to restyle hair. Perfect for both long and short hair.Recommended for all hair types that needs extra volume and support, or whenever hair needs a quickwash without water. Recommended for light brown to medium brown hair.
6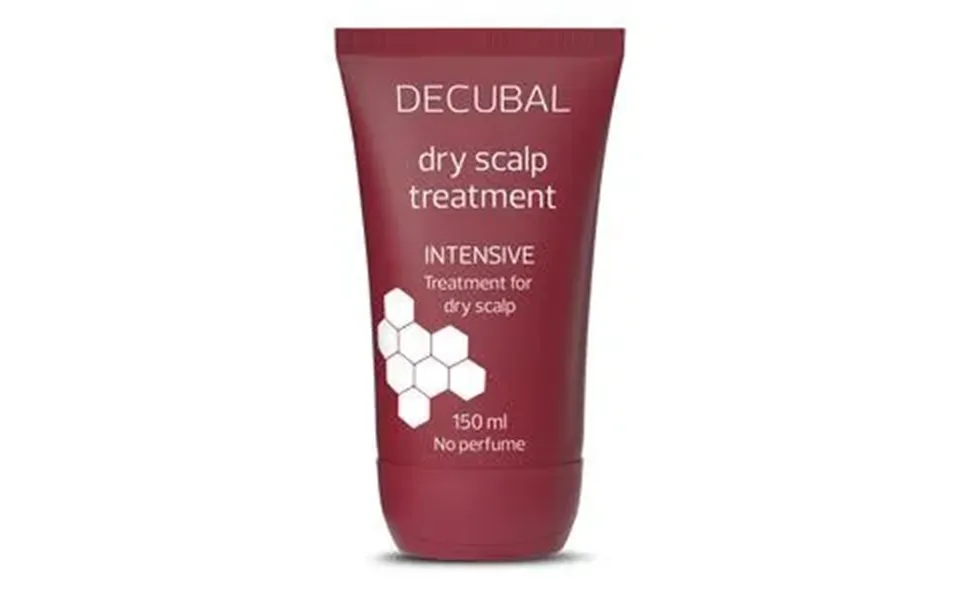 Decubal dry scalp treatment - 150 g
Kr. 75,00
Decubal Dry Scalp Treatment is a nourishing and soothing scalp treatment specially developed for dry, irritated and itchy scalps. Contains vitamin B3, wheat protein and panthenol which enriches and nourishes. Also contains menthol which gives a fresh feeling. Massage into the scalp for increased blood circulation, which helps to revitalize the scalp.
7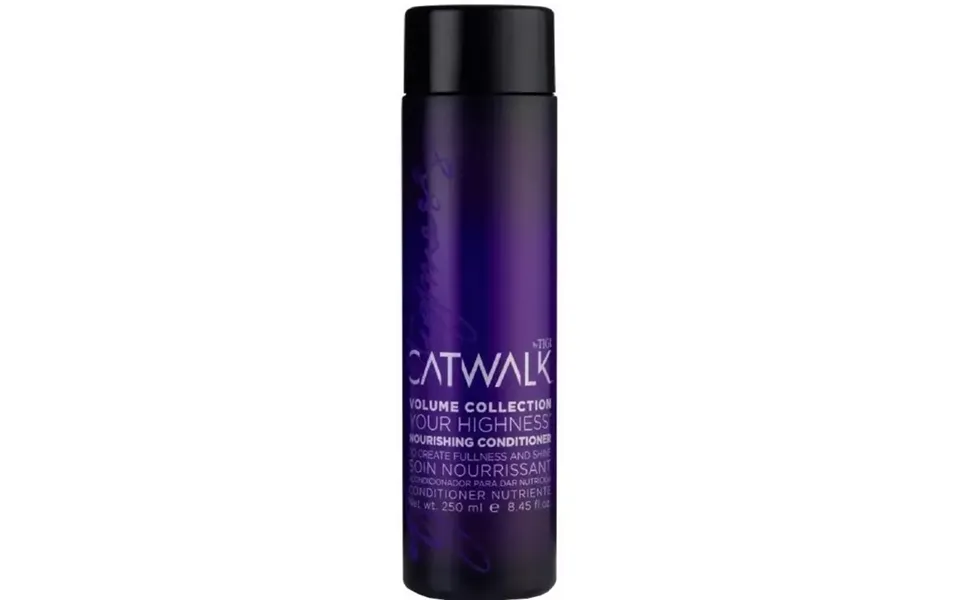 Tigi catwalk your highness nourishing conditioner 250 ml
Kr. 79,00
TIGI Catwalk Your Highness Nourishing Conditioner will increase your hair's volume while also gently soothing and moisturising. Lavender, wisteria, jasmine and violet hug each strand of hair with weightless nourishment and shine while the cashmere, vanilla and sandalwood fragrance leaves your hair smelling amazing too! Without weighing it down, your hair will be left fuller and thicker than ever before.Create fullness and shine with TIGI Catwalk Your Highness Nourishing Conditioner, your hair will be left soft, full of body and delicious to the touch; the perfect canvas to achieve remarkable volume.
8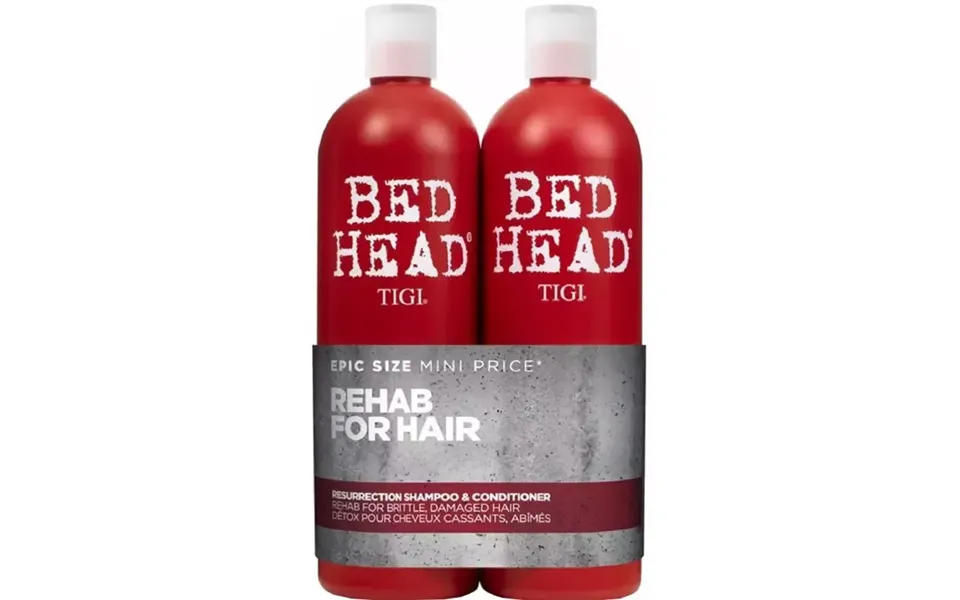 Tigi bed head resurrection duo 2x750 ml
Kr. 135,00
Tigi bed head resurrection duo a haircare duo that works to repair damage, restore nourishment and protect hair from future harm.
Shampoo treat and prevent the harm caused by chemicals and heat styling with a deeply moisturising cleanser for very damaged hair.The creamy formula envelops hair in a veil of hydration, helping to repair locks and protect against further breakage caused by excessive dryness. The colour-safe shampoo smooths the cuticle to strengthen brittle strands and create a soft, silky head of hair.
Conditioner repair and protect your tresses with a milky formula ideal for very dry and damaged hair types.the colour-safe treatment targets the damage caused by chemical dyes, mending strands and helping to form a defensive barrier against further breakage or drying out. Silky and lightweight, the conditioner smooths the hair cuticle to tame frizz whilst replenishing vital moisture to add silkiness and shine. Locks are healed, hydrated and healthy.
9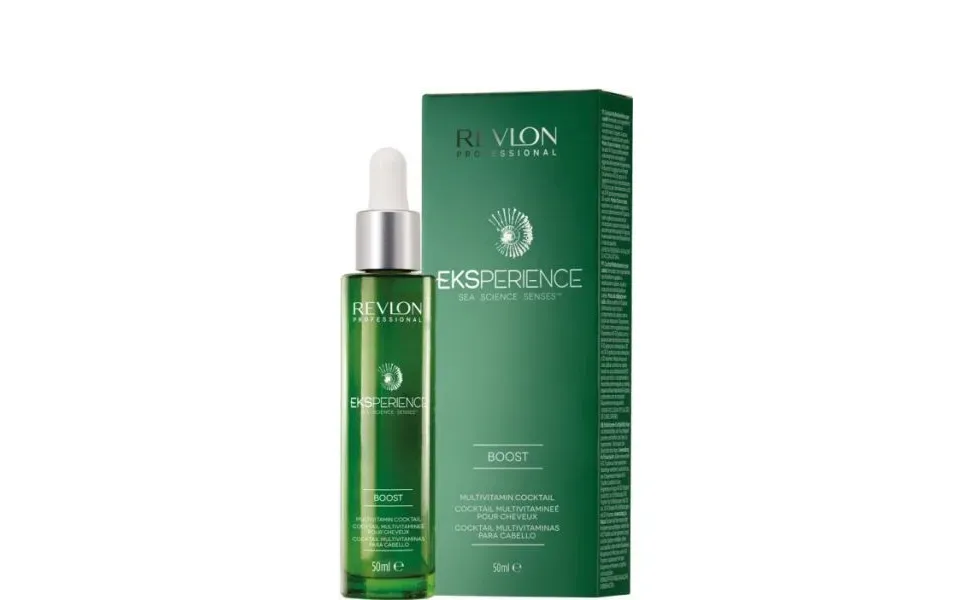 Revlon eksperience boost hair multivitamin cocktail - 50ml
Kr. 179,00
Revlon eksperience boost hair multivitamin cocktail has a versatile and multipurpose formula that provides a global caring action for all hair types. Infused with a powerful Vitamin Complex, this cocktail promises to improve the overall condition of your strands thanks to its several key benefits.first and foremost, the eksperience Boost Multivitamin Cocktail is a strengthening treatment that focuses on fortifying the hair fiber and making it more resistant to traction. Therefore, with regular use, this composition not only boosts growth but also regeneration. At the same time, the eksperience Boost Multivitamin Cocktail also proves to be efficient in providing optimal levels of nourishment, moisture and hydration. Even more, by increasing smoothness and brightness, this all-in-one serum contributes to shinier and silkier strands.
10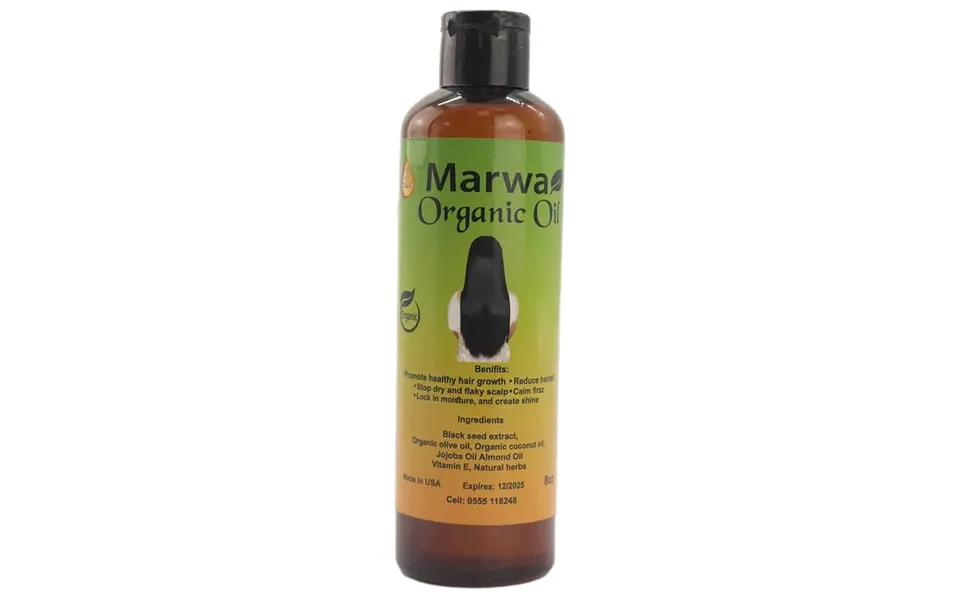 Marwa black seed organic oil 236ml
Kr. 109,00
Marwa (Black Seed) Organic Oil specially made for women to help reduce frizz, promote hair growth and reduce hair loss. Magic oil, will leave hair shinier, healthier and longer. Magic oil is also designed to reduce dandruff and moisturize the scalp, it can also be used on the skin to make the skin look healthier and relieve dryness. Contains black seed oil, olive oil, coconut oil, jojoba oil, almond oil, Vitamin E.