It's that time of year again when spooky festivities and Halloween celebrations are right around the corner. And what better way to show your appreciation for your friends than by surprising them with unique and thoughtful Halloween gifts Whether you're looking to give a small token of appreciation or go all out with a grand gesture, this article will provide you with a range of creative Halloween gift ideas that are sure to delight your friends.
1. Spooky Treats Basket
Bring a smile to your friend's face with a delicious assortment of Halloween-themed treats. Fill a festive basket with an assortment of candy, chocolates, and homemade baked goods. Consider adding some spooky touches like gummy worms, vampire teeth candies, or pumpkin-shaped cookies. This tasty surprise is sure to be a hit!
2. Personalized Halloween Mug
Nothing beats a warm beverage during the chilly Halloween season. Treat your friend to a personalized Halloween mug that they can enjoy their favorite hot beverage in. Choose a design that suits their personality, whether it's a cute pumpkin, a spooky ghost, or a witty Halloween quote. Every sip will remind them of your thoughtfulness.
3. DIY Halloween Craft Kit
For friends who enjoy getting creative, a DIY Halloween craft kit is a perfect gift. Include all the necessary materials and instructions for them to create their own spooky decorations or costumes. This interactive gift will not only provide them with a fun activity but also allow them to personalize their Halloween experience.
4. Halloween Movie Night Bundle
Invite your friend for a cozy Halloween movie night with a specially curated movie night bundle. Include a selection of classic horror movies, popcorn, and some Halloween-themed snacks. You can also add a comfy blanket or a pair of Halloween-themed socks to complete the cozy movie-watching experience.
5. Enchanting Candles Set
Candles create a warm and inviting ambiance, perfect for the spooky season. Gift your friend a set of Halloween-themed candles to add a touch of enchantment to their home. Opt for scents like pumpkin spice, apple cider, or cinnamon to create a delightful and cozy atmosphere.
6. Tarot Card Set
For friends intrigued by mysticism and divination, a tarot card set can make a fascinating and unique Halloween gift. This ancient art of fortune-telling can provide hours of entertainment and self-reflection for your friend. Include a guidebook to help them interpret the cards and embark on a journey of self-discovery.
This Halloween, show your friends how much you appreciate them by surprising them with thoughtful and creative gifts. From spooky treats to personalized mugs and DIY craft kits, there are endless possibilities to make their Halloween season unforgettable. Choose a gift that reflects their interests and let them know how much they mean to you. Happy Halloween gifting!
Following are the best 10 halloween gifts for friends
1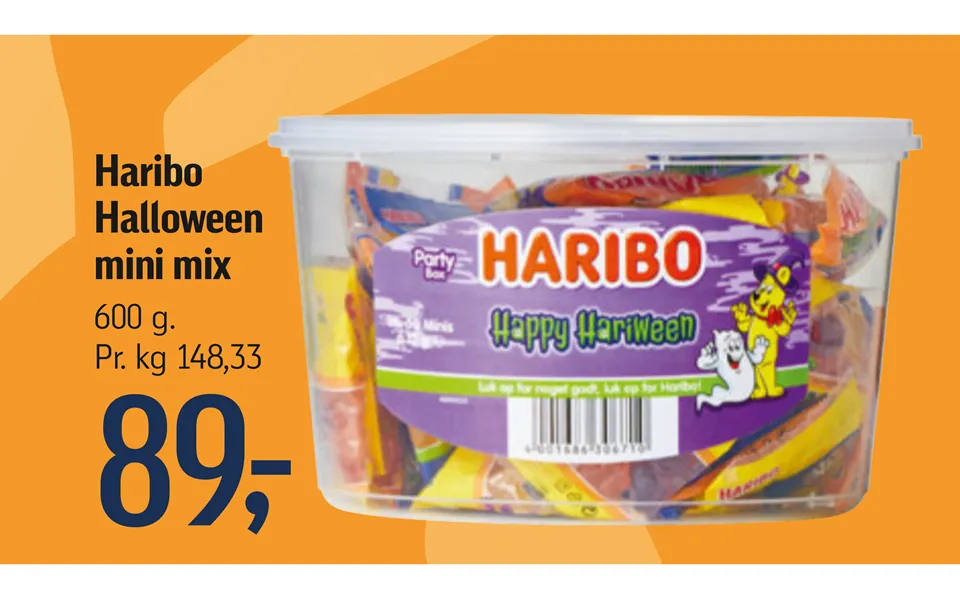 Haribo halloween mini mix
Kr. 89,00
Haribo halloween mini mix is the Perfect Solution for Trick-or-treat and Halloween,Trick or Treat Mix,Individually wrapped, perfect for sharing,Includes Gold Bears, Ghostly Mummies, Happy Cola, and Twin Snakes,Stock up on candy for Halloween so all the little fiends and ghouls get a sweet treat.
2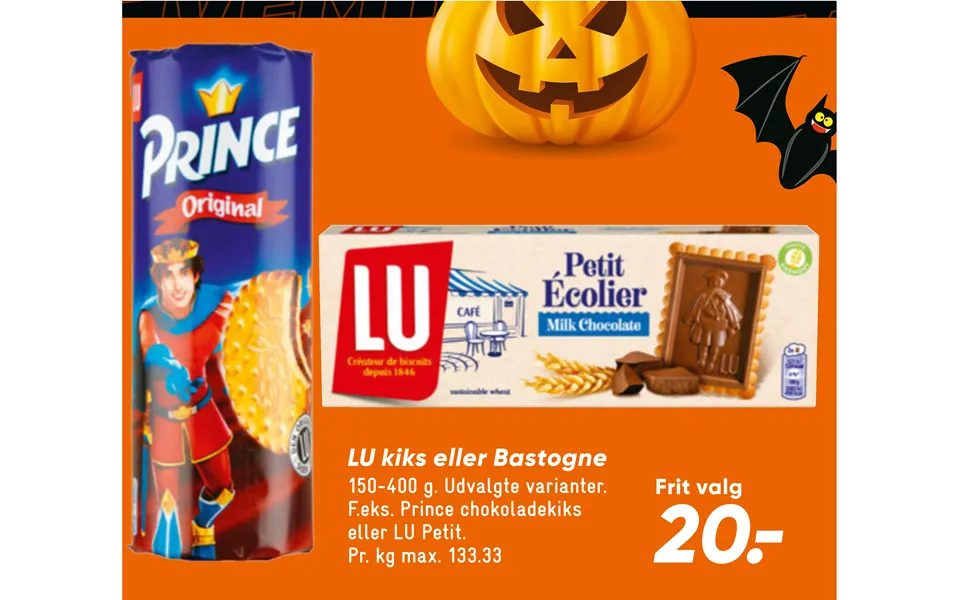 Lu biscuits or bastogne
Kr. 20,00
Lu biscuits or bastogne  cookies are excellent speculoos caramel cookies made of valuable ingredients like wheat flour, sugar, sugar candy and syrup, caramelized sugar and vanilla flavor.e. Enjoy these fabulous LU Bastogne cookies during your coffee- and tea-break or in the evening at home while you're watching TV. enjoy these cookies are use in your halloween party.
3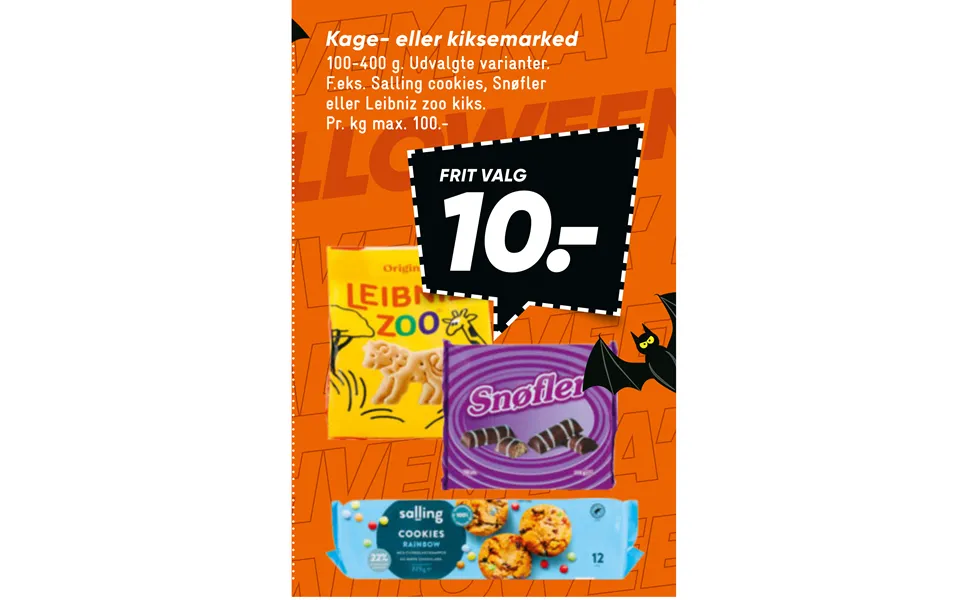 Cake - or kiksemarked
Kr. 10,00
Cake – or kiksemarked Nourishing moments need good ingredients. With Leibniz Zoo biscuits on the side, induce fun time with your kids. Shaped in animals to make snacking moment more fun and playful.The well-known and popular Snøfler are small rom cakes baked with jam and with dark cocoa coating.Snøfler has gradually gained cult status because of their unique taste, which Danes of all ages love.
4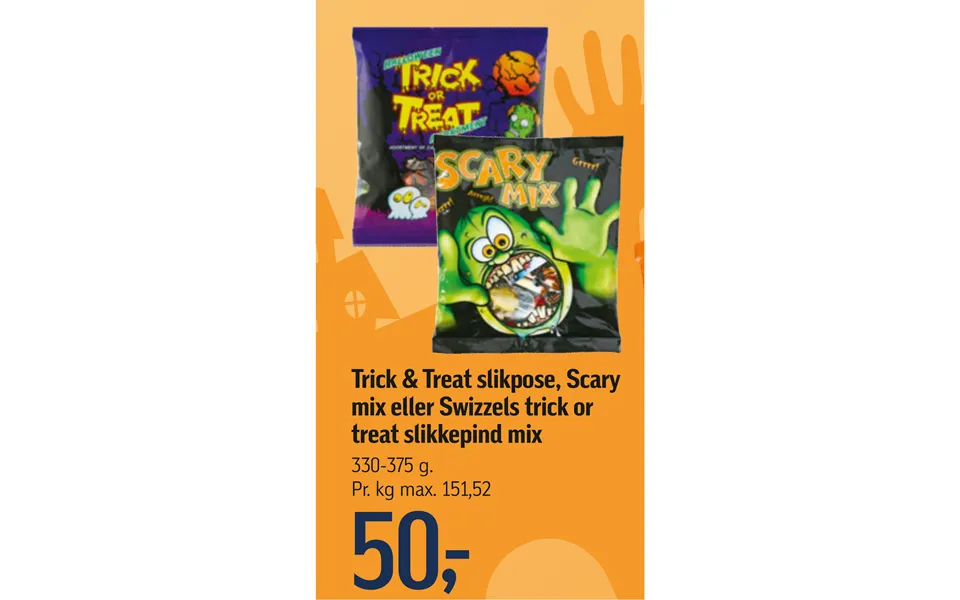 Trick & treat bag of goodies, scary mix or swizzels trick or treat lollipop mix
Kr. 50,00
Trick & treat bag of goodies, scary mix or swizzels trick or treat lollipop mix a bag full of sweet lollies for when Trick or Treaters come to call With lollies inside – you'll be well equipped to keep everyone happy and maybe snaffle a few yourself  Enjoy Swizzels Trick or Treat Lolly Mix this Halloween Check out the full selection of sweeties for Halloween Whether you need some treats to give out to the little ones who come knocking on the door Or you need a stock up on sweets for a horror film fest with your friends Get the best from Swizzels, Skittles, Cadbury's and more.
5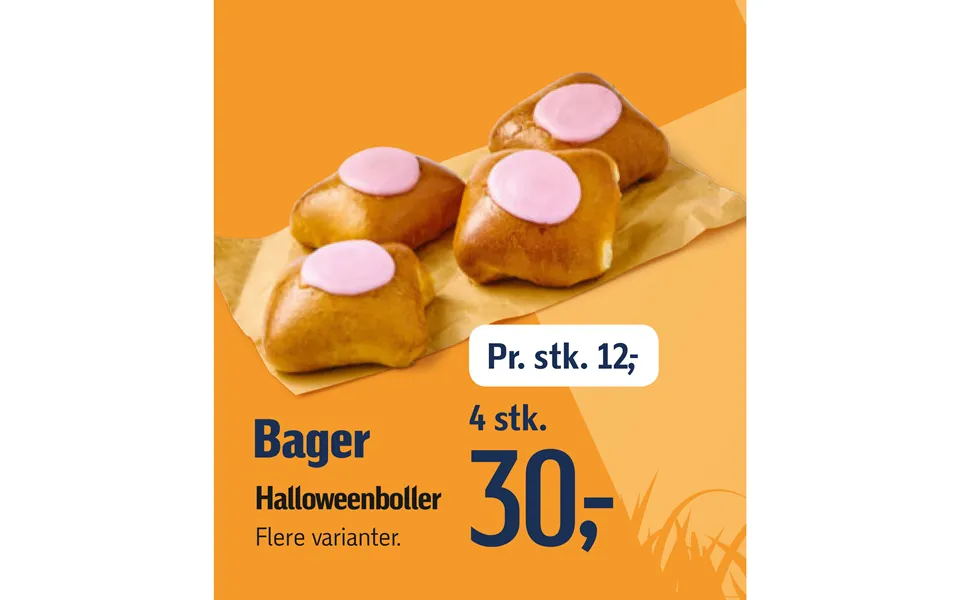 Halloweenboller
Kr. 30,00
Halloweenboller are a frighteningly good yeast baking that is perfect for the Halloween celebration in October. balls are both fun to make and good to eat. Try them yourself and have a very happy Halloween.
6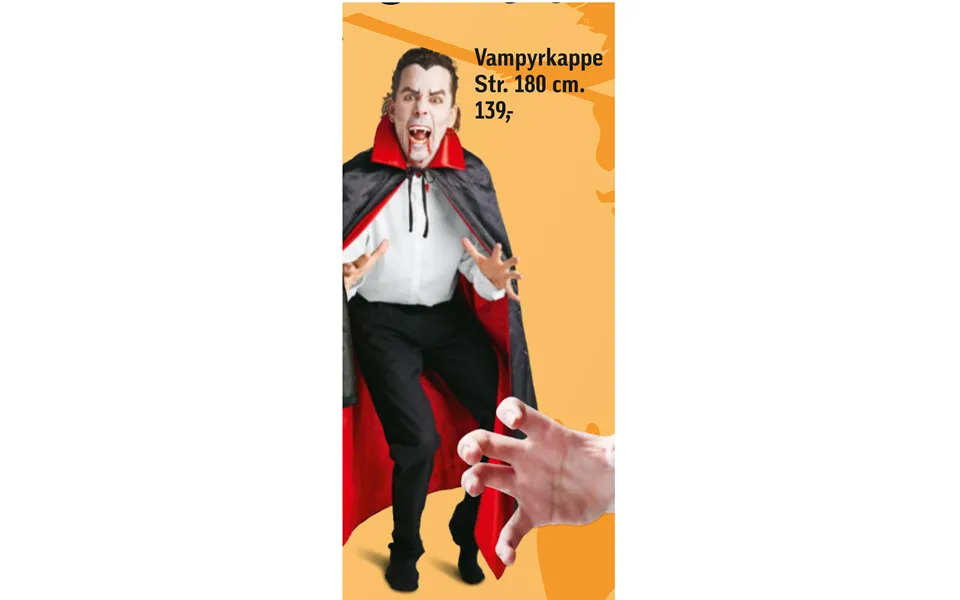 Vampire cape
Kr. 9,00
Vampire cape Perfect vampire cape woman, red vampire cape, vampire costume for men adult, vampire costumes for adults, female vampire cape, vampire cloak women, adult woman vampire coastume, mens vampire costume adult, vampire adult cape.
7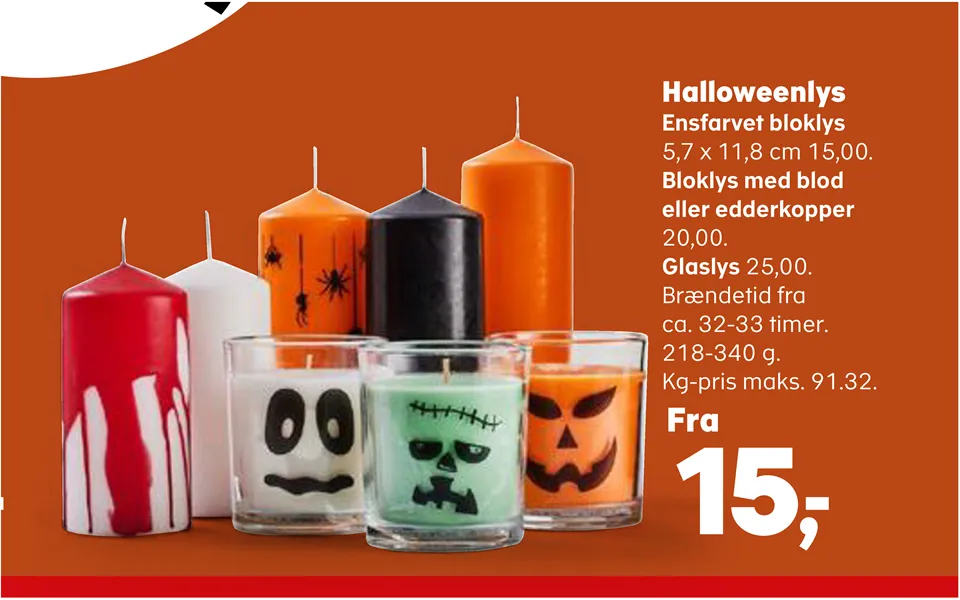 Halloweenlys
Kr. 15,00
Halloweenlys candle Enhance the Halloween festive atmosphere for your friends and lovely family with these amazing Light Up Candles, suitable for Halloween decoration, even at your home or outdoor party.
8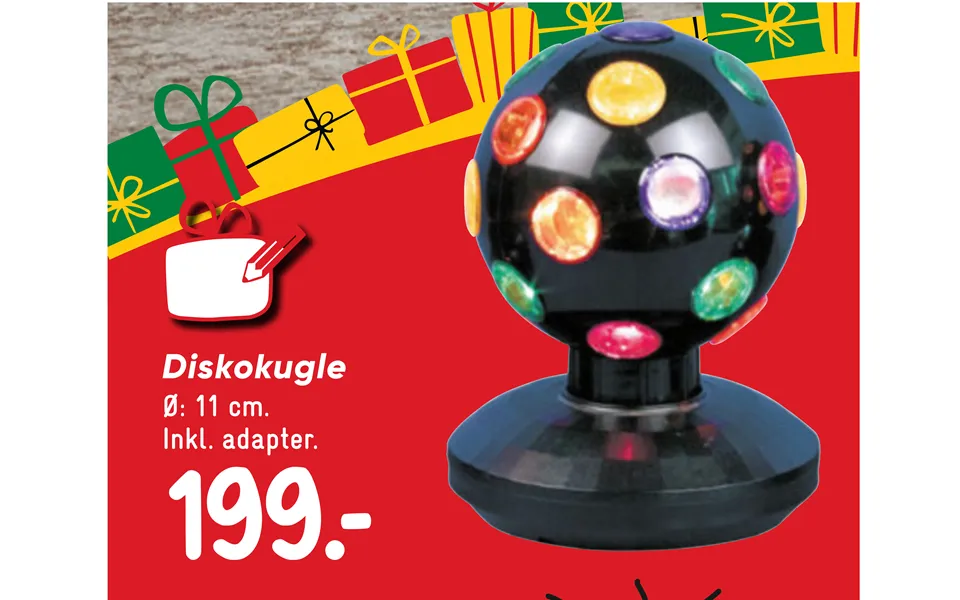 Disco ball
Kr. 199,00
Disco ball activated LED disco ball light has many colors which are continuously changing colors with the rhythm of the music, great ideal gift for friends, family and children, can be used at house parties, birthdays, family gathering and rooms dressing, as well as for festive celebrations, Christmas, Halloween, Thanksgiving and New Years.
9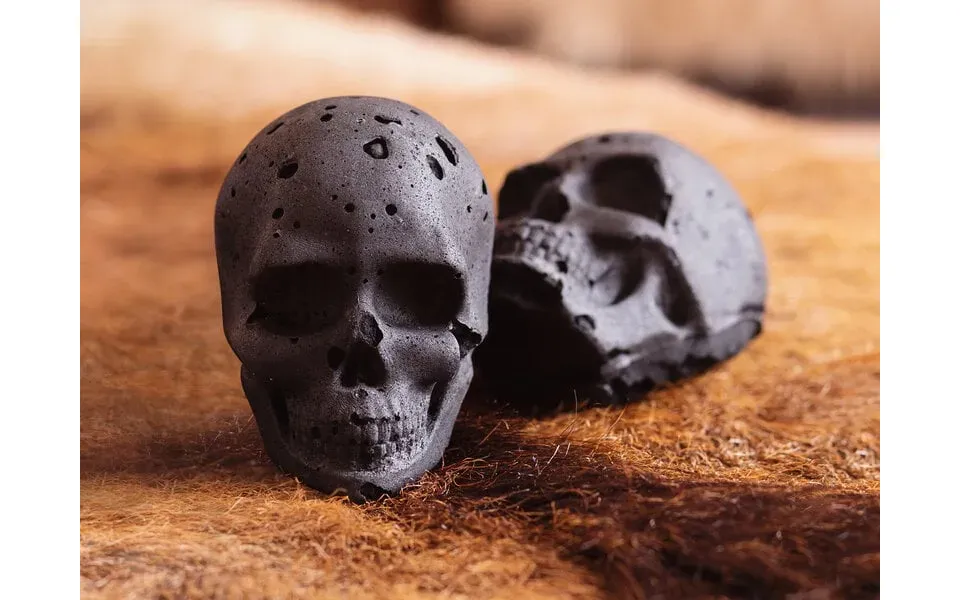 Skull briquettes 3-pak
Kr. 69,00
Skull briquettes 3-pak Halloween Decor the metal skull charcoal looks like a real mini skull, let the skull for a fun creepy effect at indoor parties or outdoor by putting it in bonfire, wood fireplace, fire pit, campfire, barbecue fireplaces.
10
Haribo halloween with candy
Kr. 75,00
Haribo halloween with candy It's that time of year again! Halloween is here and so is the need for candy Haribo Halloween trick or treat mix are perfect for Halloween, packed full of gold bears, ghostly mummies, happy cola and twin snakes.