Facial primer is the secret weapon of makeup artists, migrating from the catwalks to women's cosmetic bags. Makeup gurus don't start makeup on the face, lips, eyes, or even eyelashes without a thin layer of foundation, which they claim "changes everything": it makes the application process easier, improves the appearance of makeup on the face, and even saves on other makeup products.
Although primers came into use back in the last century – their creator is said to be makeup artist and founder of the Laura Mercier brand Laura Mercier – many still do not use them in daily makeup. But in vain they make life much easier.
What is a face primer?
Many people have heard of face primers and makeup bases, but what are they? Primer, or foundation, or base makeup, is a product that prepares the skin on different areas of the face for the application of foundation, lipstick, and eye makeup products. Depending on the composition, the base makes the skin smooth, tightens or fills pores, mattifies the face, corrects redness and even moisturizes the skin.If we translate into the language of analogies, face primers do the same thing as putty – they smooth out the "canvas" before applying a new layer. A high-quality primer prolongs the durability of makeup and keeps it fresh for as long as necessary.
 For makeup, a pea-sized drop of product (or a couple of drops of liquid or oil primer) is enough. If you use more, the skin will not absorb it completely and the foundation will peel off.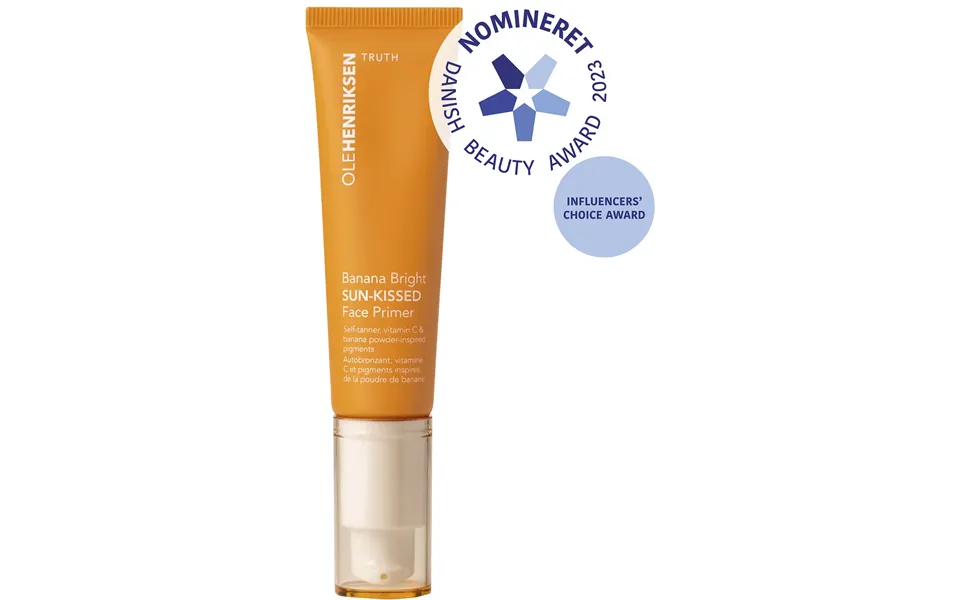 Rentals banana bright sun kissed face primer
Kr. 205,00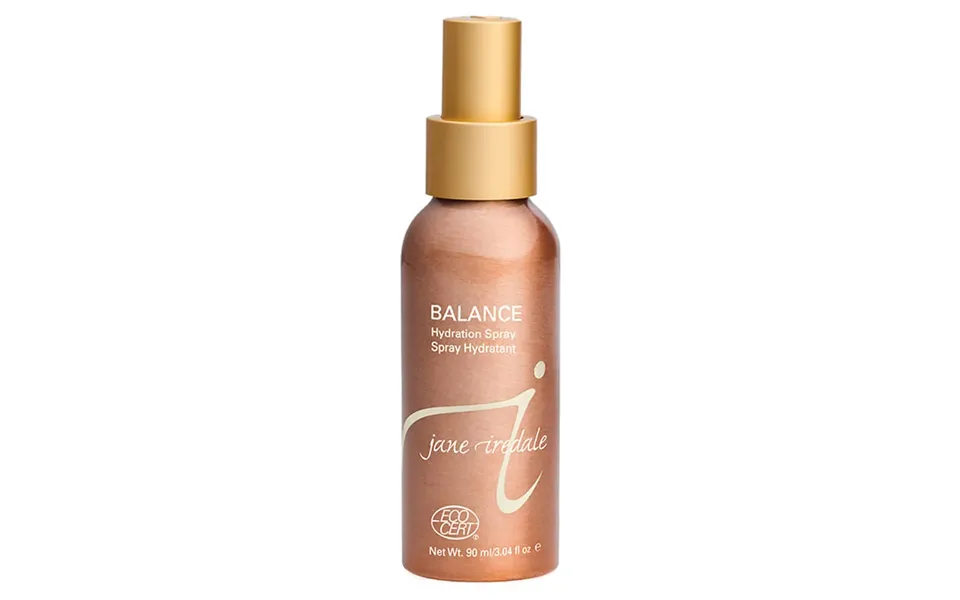 Jane Iredale Hydrating Spray Balance Stop Beauty Waste 90 Ml
Kr. 137,00
Primer functions
What is a face primer for? Most of them perform the following functions.
 Improve the appearance of makeup
Primers even out and soften the skin, so foundations look natural, do not crease and do not emphasize flaking, shadows and eyeliners do not get stuck in the crease of the eyelid, lie without holes and are more pigmented, and lipsticks do not dry out the lips and are not "eaten up" in a couple of hours .
 Even out skin microrelief
Primers fill and visually smooth out enlarged pores and fine lines, creating a blur – or filter – effect. Thanks to this, foundations and concealers do not emphasize unevenness on the surface of the skin.
If the primer contains soothing ingredients, it relieves redness and irritation. Skin tone becomes smoother and a healthy glow appears. It doesn't mask imperfections like foundation does, but the skin looks fresher.
Extend the durability of makeup
The main function of facial primers. Foundations contain components that do not allow foundation to "mix" with sebum. Due to this, makeup lasts longer and looks fresher than applied to clean skin. Some bases contain special binding components.
Hybrid formulas moisturize, nourish, soften and protect the skin
There are primers on the market with caring ingredients that allow you to avoid multi-layers before makeup. Such products replace moisturizing and nourishing creams, and some even add sunscreen filters.
Since primers fill pores, even out skin texture and partially disguise imperfections, you can use less foundation.
Makes dry shadows brighter
Life hack if the shadows are not pigmented enough, they will look brighter on the base. Any eye makeup that has a base underneath will go on smoother and won't crease.
Types of primers: by texture, purpose and areas of application
Primers, like skin care products, are divided into categories depending on their properties and purpose.
By texture
Gel Light and refreshing. Not felt on the skin. They can be mattifying, moisturizing and softening. Most often colorless, but there are color-correcting green and orange bases.Suitable for normal, combination and oily skin.
Silicone Leveling bases. Visibly smoothes and softens the skin, filling in unevenness, pores and fine wrinkles. They create a blur effect: the skin looks like it has been retouched Universal texture for all skin types, except dry and problematic. Silicones can dry out the skin, which is good for oily skin, but causes flaking on dry skin.
 Liquid The lightest primers that resemble lotions and serums.
Oils Despite the name, they do not leave a greasy oil film. Advantage – often made with vegetable oils, rich in nourishing and soothing ingredients. Lightweight, do not overload the skin and pores like silicone ones.
Cream there are also cream primers for the face – fairly dense formulas with a high concentration of caring ingredients.
By purpose
Matting regulate sebum production and control oily shine. By reducing sebum production, the durability of foundations is extended. Mattifying components combine well with silicone bases.An excellent choice for those with oily and combination skin.
Moisturizing they make the skin softer and more elastic, eliminate flaking, due to which the foundation looks natural and does not emphasize unevenness. Suitable for all skin types, especially dry and very dry.
 Calming elieves redness and irritation. An excellent choice for reactive skin and cold seasons. Soothing components are often included in oils.
Smoothing they act in a similar way to mattifying ones, but they contain fewer sebum-regulating components. Most often based on silicones. Recommended for mature skin as it fills fine wrinkles.
Corrective they are also called "tinting". Designed to correct unwanted shades: redness, age spots, dark circles under the eyes. Contains green, pink and yellow pigments.
With reflective/shiny particles they scatter light, creating the effect of skin illuminated from within. Due to the refraction of light, they "blur" the skin and make small imperfections less noticeable. Suitable for use without foundation.
By area of ​​application
Separate primers are developed

for the face, eyelids and lips. Eyelid primers brighten eyeshadow and other products, prevent them from creasing and extend their wear eyelid primer is applied on top of the foundation, and not under it.
Lip primers soften flaking, prevent dryness and create a perfectly smooth base for lipsticks, pencils and other products.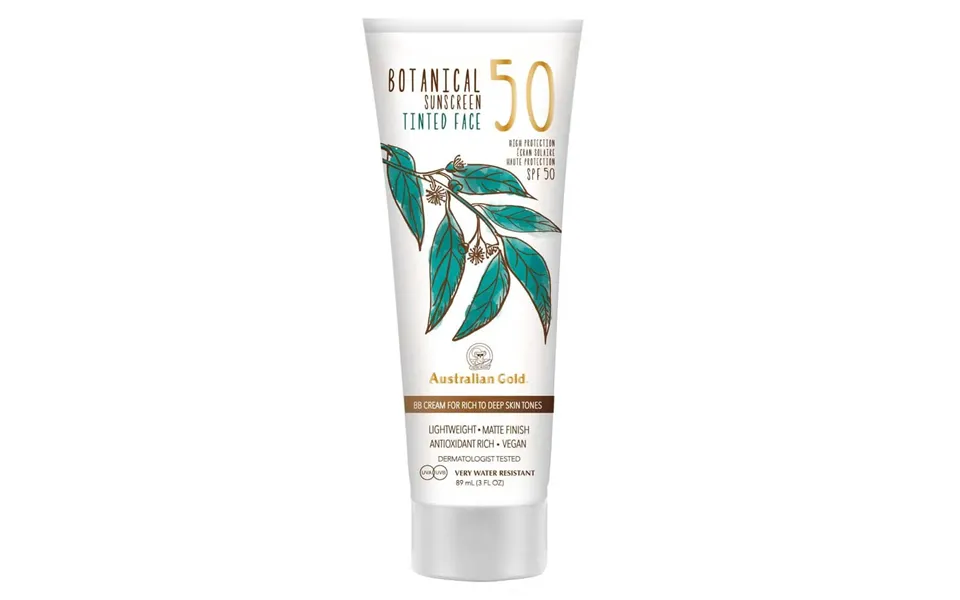 Australian gold - botanical colored face cream spf 50 88 ml
Kr. 209,00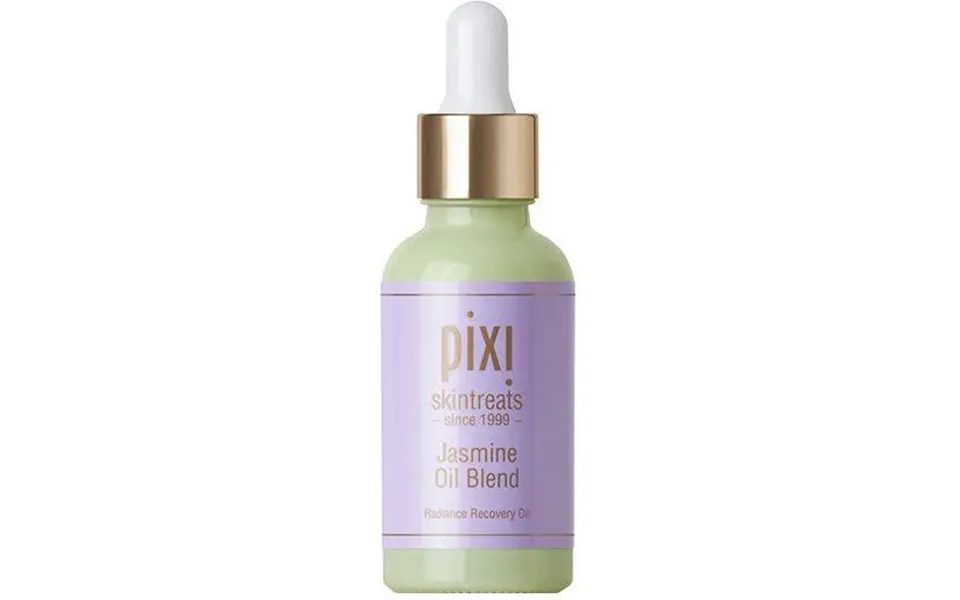 Jasmin Oil Blend
Kr. 231,00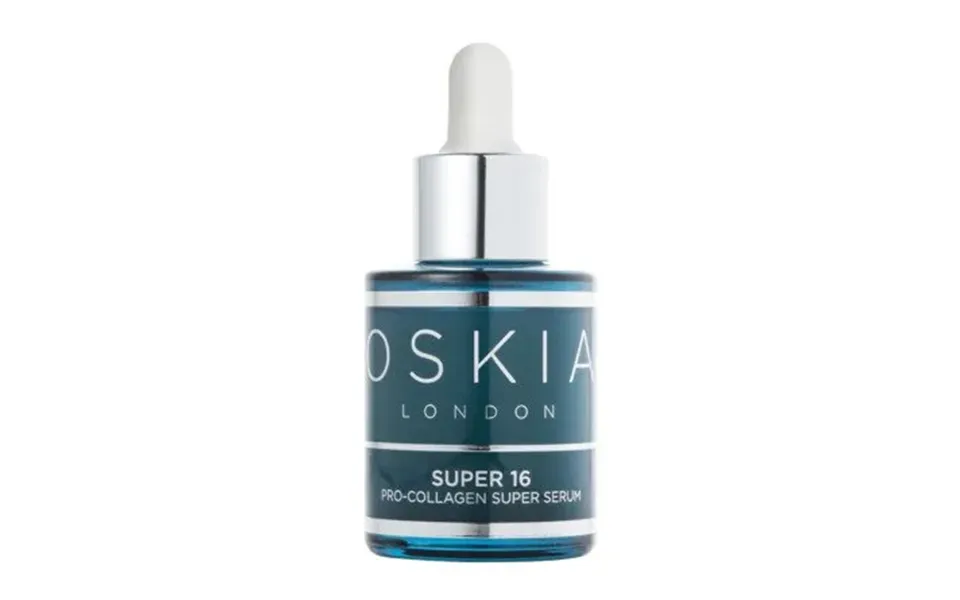 Oskia - super 16 pro-collagen serum
Kr. 409,00
 The primer should cover all areas of the face, including the area under the eyes, the sides of the nose and the chin, which are often missed. Otherwise, the foundation will lie unevenly.
How to choose a face primer
All primers even out skin, but most have additional benefits. Knowing the characteristics of your skin, you can easily choose a facial primer that will correct them. First of all, you should focus on your skin type, which dictates most of its conditions.
Dry skin is more susceptible to flaking than other types. Without proper preparation, the foundation will highlight them and fade. To avoid applying several layers of care, you can choose a gel or cream moisturizing primer with hyaluronic acid, NUV or algae extract.Nourishing, oil-based primers work well to seal in moisture and prevent dry patches from appearing throughout the day.
The main purpose of foundations for oily skin is to control sebum production and disguise pores. In this case, it is better to give preference to silicone or oil primers. Oddly enough, it is oil products, due to their natural composition, that effectively normalize the functioning of the sebaceous glands, eliminate oily sheen and do not clog pores.
Any basics will do as normal. In autumn and winter, you can give preference to nourishing, moisturizing and soothing ones, and in summer and spring – lighter gel or silicone ones on special occasions.
The same foundations as for oily skin or universal ones will do.
Sensitive and reactive skin
If your skin is prone to rashes and inflammation, it is better to avoid silicone bases: they are quite dense and can cause aggravation. Light gel, cream or non-comedogenic oil foundations high in soothing ingredients are suitable.
How to use facial primers correctly: basic mistakes
There are no special secrets in how to use facial primer. It is important to comply with several conditions so that the primer evens out the skin well and does not highlight imperfections that can be removed.
Exfoliate your skin before applying makeup. Acid or soft mechanical peeling is suitable.
If the primer does not contain moisturizing ingredients, apply your own cream, toner or serum. If it claims to be "moisturizing," skip this step.
Using light patting movements, apply primer to the face from the center to the periphery. Apply with your fingers or use a sponge/brush.
Wait for the base to dry or absorb. This usually takes from ten seconds to a couple of minutes.
Apply foundation, concealer and (or) powder as usual.
If you are using eyelid foundation, apply it after foundation
Kora organics - noni glow face oil 10 ml
Kr. 149,00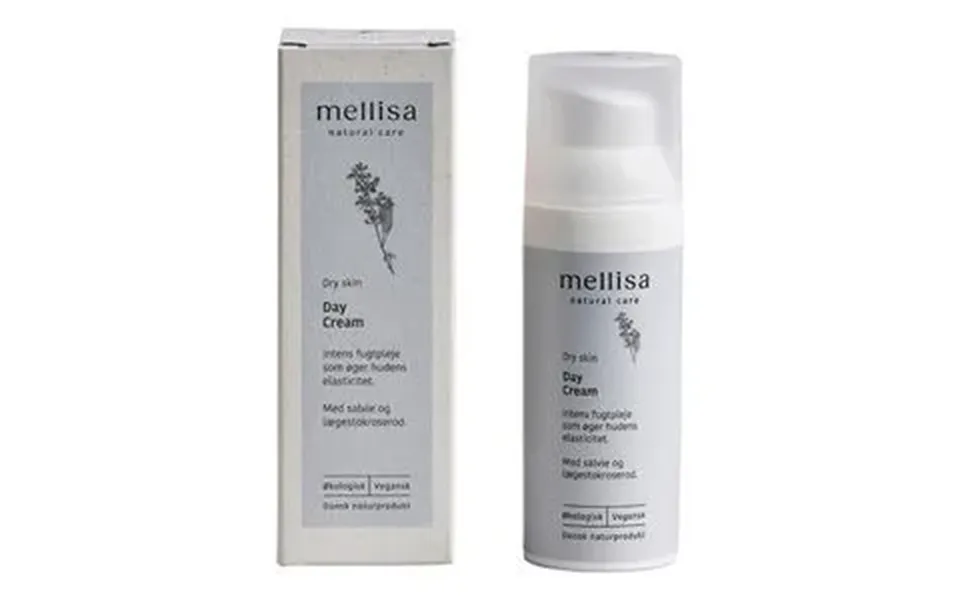 Mellisa day cream dry skin - 50 ml.
Kr. 206,00
 If oily skin is prone to breakouts, it is better to avoid silicone foundations in favor of gel or oil foundations.
Does everyone need a face primer
Yes and no. The question of why face primers are needed by those with normal skin is well founded.
Primer is not a mandatory part of care, but an option that makes life easier and even saves other money. Like many parts of modern beauty rituals, foundations are friends if you use them correctly and follow the selection and application instructions.
During the cold season, primers can additionally protect the skin from wind and cold, prevent flaking, relieve redness and maintain an adequate level of hydration if they contain the appropriate ingredients. In warm weather, they prolong the durability of makeup and even out the skin for the effect of "photoshopped" skin.
Therefore, for those with normal skin without unevenness or dry areas, the primer is an optional layer that can sometimes be replaced with a moisturizer. For those who have unevenness, peeling, pigment spots and other imperfections on their face, the primer will make your skin look like it's on the cover: smooth, soft and radiant.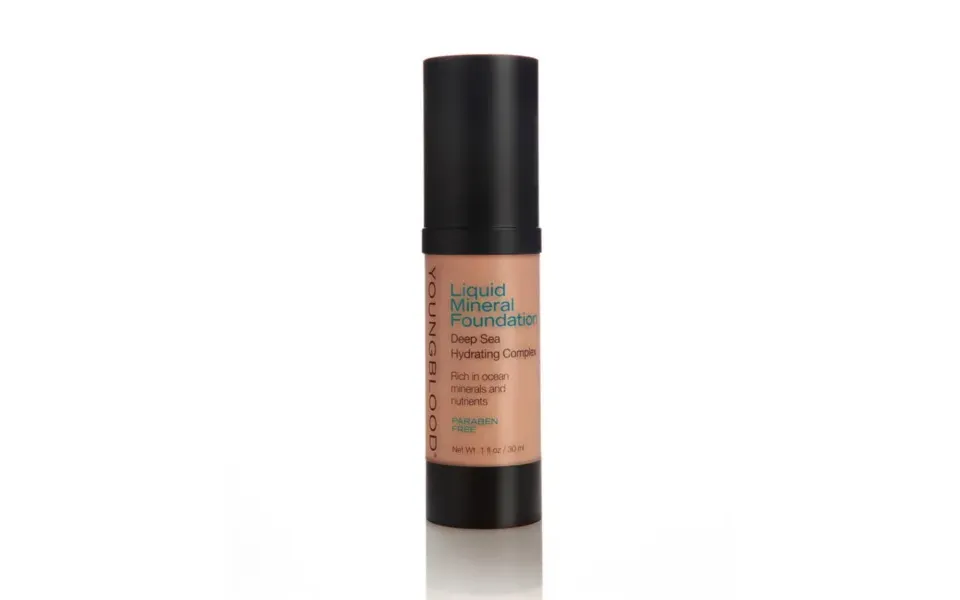 Youngblood Liquid Mineral Foundation - Sand
Kr. 269,00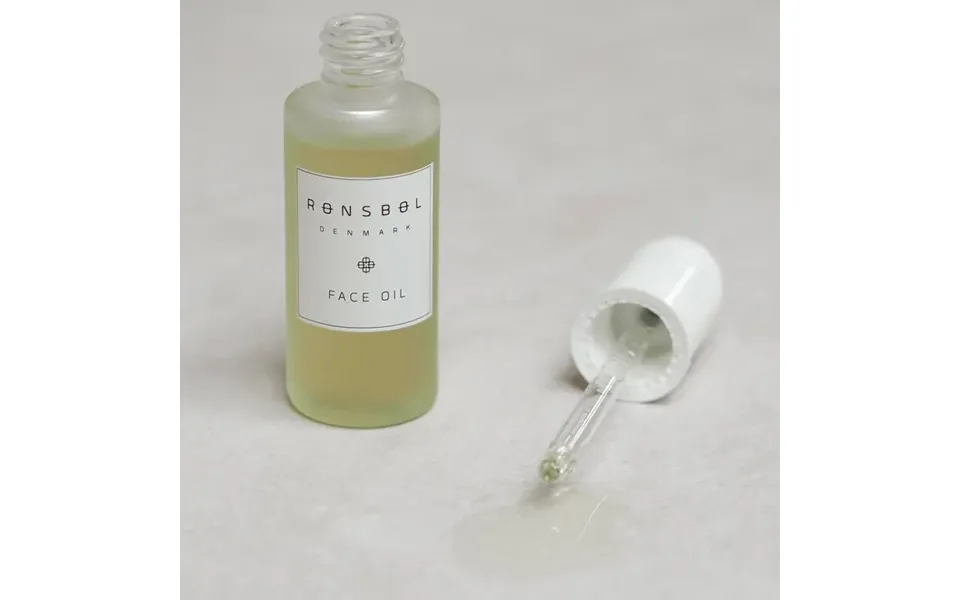 Rønsbøl Face Oil 30 Ml Udløbsdato
Kr. 99,00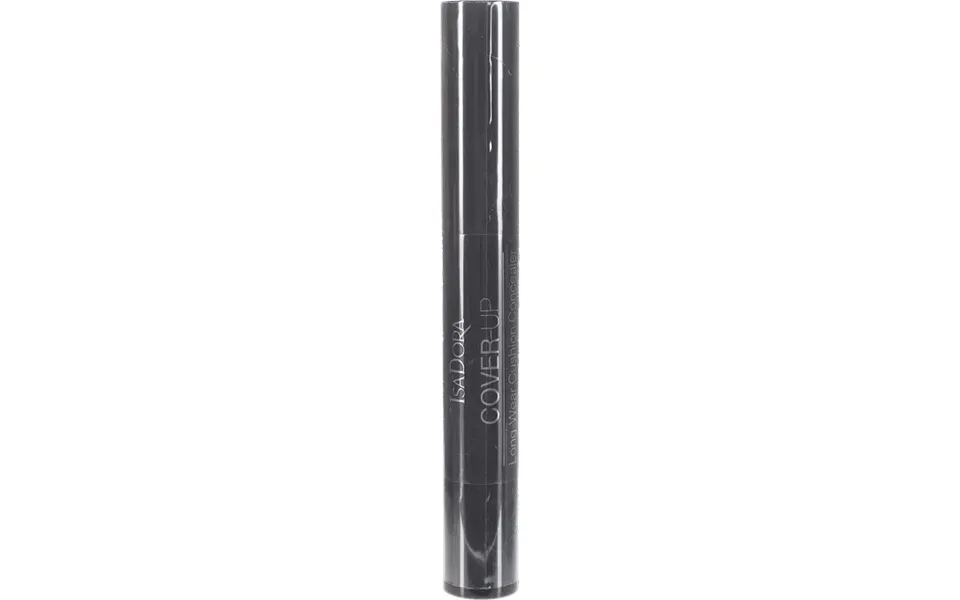 Isadora cover up concealer 50 fair lace
Kr. 45,00
Life hacks with primer oil
The potential of oil can be revealed in other unusual ways.
To make your skin glow from the inside, add a drop of oil to your foundation. The coating will become as natural and translucent as possible.
If concealer emphasizes wrinkles around the eyes, apply a drop of primer to the folds and it will soften and fill the problem area.
Place one or two drops of primer on the brush with which you apply foundation or blush: the product will be applied easily and smoothly, unnecessary movements with the brush will not be necessary.
Do you want to make matte lipstick glossy? Apply one drop to painted lips for a seductive, dewy finish.
The primer can also be used as an independent lip product: one drop will moisturize and soften sensitive lip skin, as well as soothe irritation and speed up the healing of microcracks.
Primer oil is an excellent base for facial massage (see photo with facial primer). Regular massage guarantees a time-tested anti-aging lifting effect. With prolonged use of massagers (or hand massage) in combination with oil, blood circulation improves, facial muscles relax and swelling decreases. The skin looks ruddy, toned and radiant.
It is especially effective to massage in the evening to relieve daytime fatigue, nourish and moisturize the skin before bed.
 It is important to consider your skin's needs. If there are rashes on it, you should abandon silicone formulas.