Sensitive skin requires extra care when it comes to choosing the right cosmetics. With countless options available, it can be overwhelming to find products that are gentle, effective, and suitable for your sensitive .The range of products for sensitive skin is extensive and well-loved by consumers, the gentle cleansers, moisturizers, and makeup removers are formulated without harsh chemicals.
Serum products are specifically designed for sensitive skin, offering solutions for various concerns like redness, dryness, and acne.

The products are gentle, soothing, and perfect for sensitive skin  of moisturizers, cleansers, and treatments are formulated with ingredients like colloidal oatmeal, which helps to protect and nourish delicate skin.

Have a Sensitive skin use the cleansers, moisturizers, and sunscreens that are dermatologist-tested and recommended.
Finding the best cosmetics brands for sensitive skin requires careful consideration. The brands mentioned above have proven their worth by providing effective solutions while being gentle on sensitive faces.
Best 10 Cosmetics brand suggested for sensitive face
1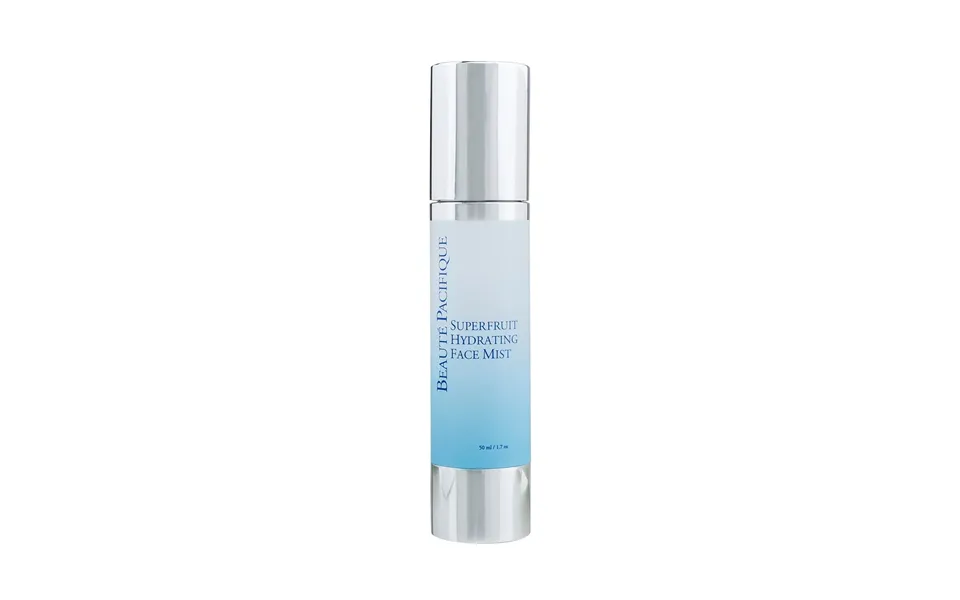 Beauté pacifique - superfruit hydrating face mist 50 ml
Kr. 159,00
A nutritious hydrating Face Mist for the face and neck used at any time to boost the skin's energy when it feels dry or tight. Immediately provides a fresh feeling and has an antioxidant effect due to its high content of extracts from the SuperFruit, Lingonberry, that protects skin cells. The result is a rejuvenated and refined skin structure with fresh radiance.
2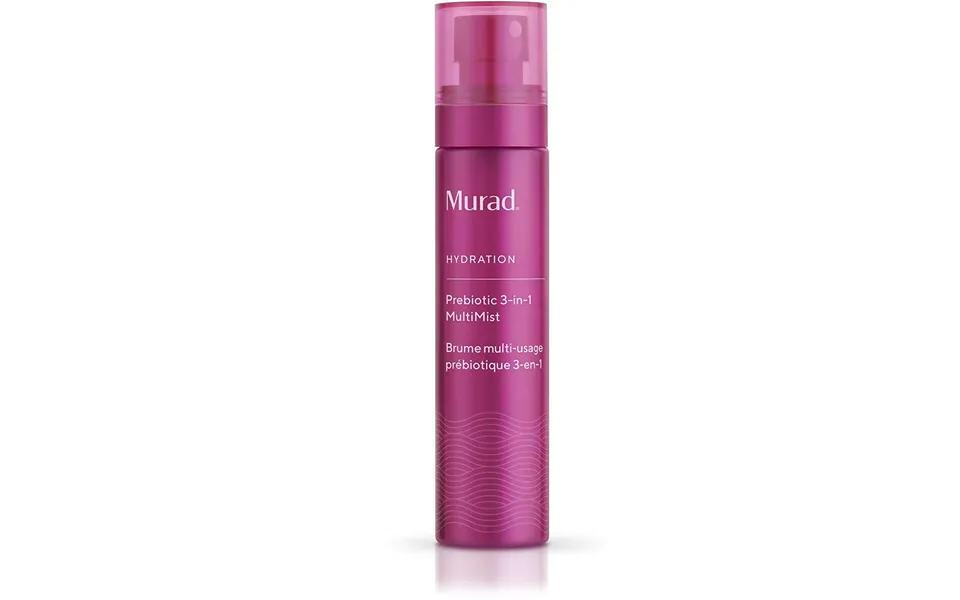 Murad - prebiotic 3-in-1 multimist 100 ml
Kr. 225,00
Murad – prebiotic 3-in-1 multimist a peptide-rich, hydrating mist that replenishes with prebiotics to balance skin's microbiome for healthier-looking skin. This 3-in-1 formula features hydrating sugars to moisturise and refresh skin, while a yeast peptide helps lock in hydration. A multi-tasking biopolymer complex primes and sets makeup.
3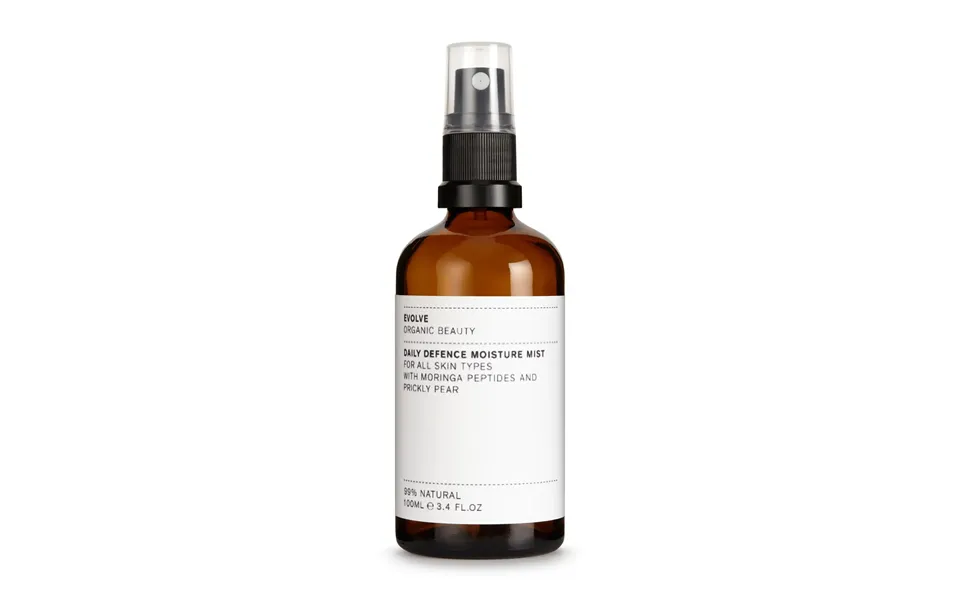 Evolve - daily defense moisture mist 100 ml
Kr. 219,00
Evolve – daily defense moisture mist a potent hydrating facial mist with prebiotics that help to strengthen and balance the skin barrier. Organic Mexican cactus elixir calms irritated skin whilst firming and increasing skin hydration. Hyaluronic acid locks in hydration and plumps up fine lines, helping to reduce the appearance of wrinkles and leave the skin looking younger. Fragranced with soothing organic Rose and Orange flower waters.
4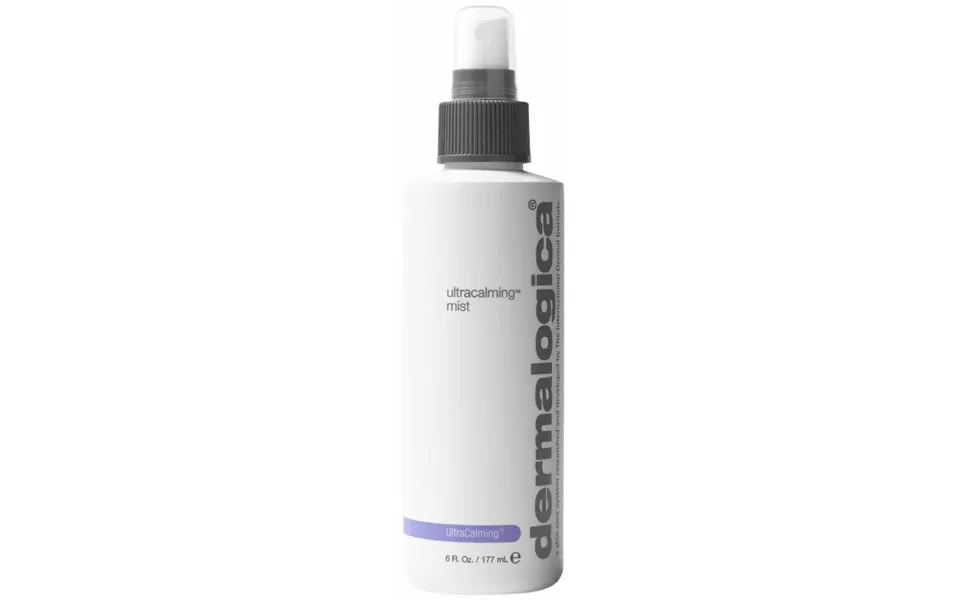 Dermalogica - ultracalming mist 177 ml
Kr. 315,00
Dermalogica – ultracalming mist a soothing, hydrating mist to help calm redness and sensitivity face. Use post-cleanse to lock in hydration and prime skin for treatment with UltraCalming products. Lightweight mist quickly absorbs to support a functioning skin barrier, helping to minimize future flare-ups. Our exclusive UltraCalming Complex contains Oat and botanicals to help soothe and strengthen skin, and soothing Aloe helps calm while supporting a natural moisture balance in skin.
5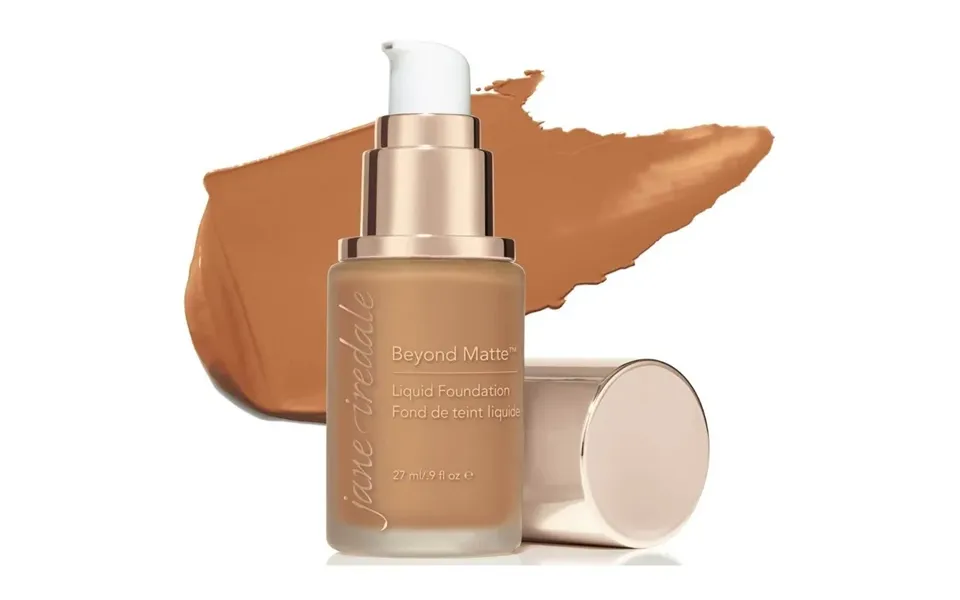 Jane iredale beyond matt liquid foundation 27 ml
Kr. 169,00
Jane iredale beyond matt liquid foundation  a clean, weightless, multitasking 3-in-1 foundation with buildable, stay-put coverage and a natural-looking semi-matte finish. Formulated with skin-nourishing, plant-based ingredients, it is also suitable for sensitive face.
6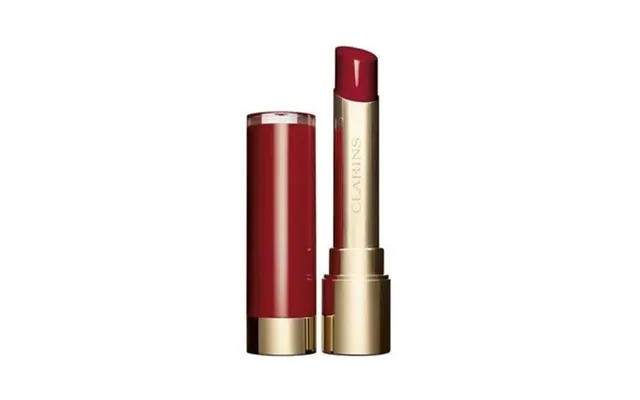 Clarins joli rouge lacquer 754 deep red
Kr. 99,00
Clarins joli rouge lacquer 754 deep red
A lipstick that combines vinyl lacquer with a nourishing balm
Features a richly pigmented, high coverage formula
Contains comforting plant oils & waxes to soften, plump & protect the lips
Loaded with organic Marsh Samphire to boost hydration levels .
Ideal for touch-ups throughout the day
7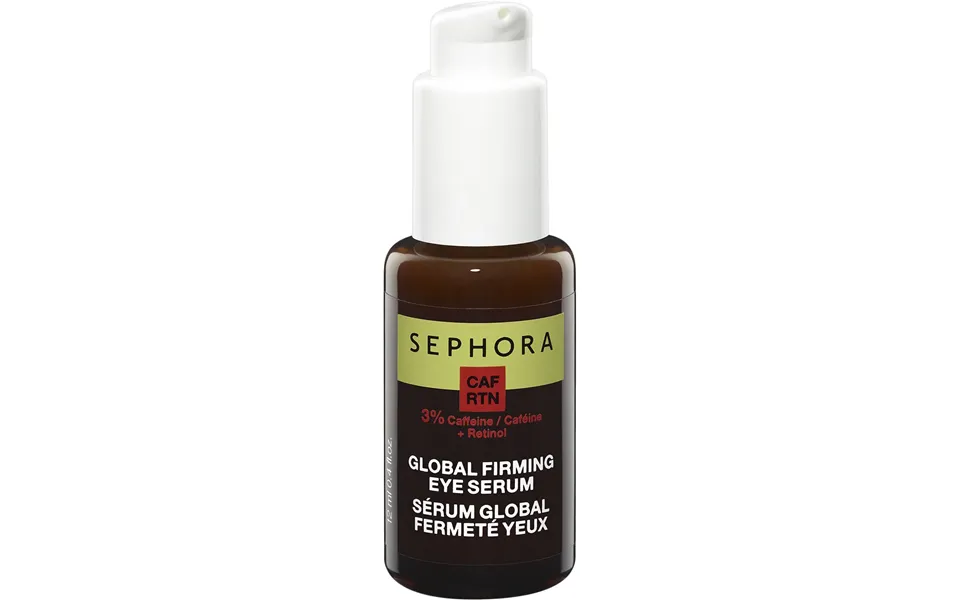 Global eye serum serum to eye area - smoothes past, the laws remove træthe
Kr. 169,00
Global eye serum serum to eye area – smoothes past, the laws remove træthe This serum has a comprehensive action, targeting eye contour issues such as bags, wrinkles, fine lines and a loss of firmness. Its lightweight texture is quickly absorbed and doesn't leave an oily film. The eye contour is instantly hydrated. After 28 days, the eye contour is smoothed, bags are reduced and skin is firmer.Formulated with 95% ingredients from natural origin, it contains a duo of powerful active ingredients: 3% caffeine and retino It is also for sensitive face
8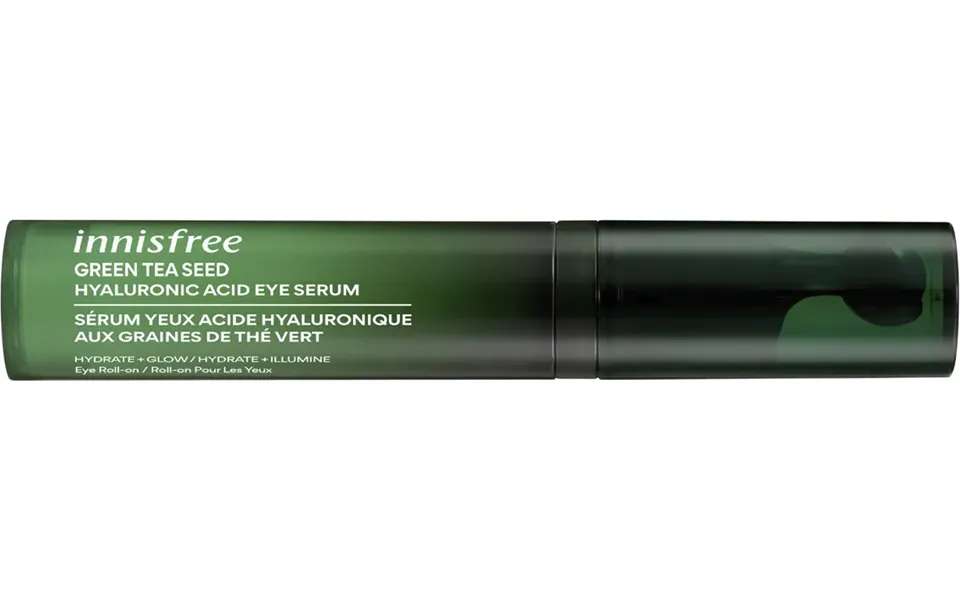 Green tea seed hyaluronic acid eye serum
Kr. 239,00
Green tea seed hyaluronic acid eye serum this lightweight gel eye serum infused with hydrating hyaluronic acid & green tea, energizing caffeine, and brightening niacinamide helps illuminate tired eyes with an instantly cooling roll-on massage tip applicator that glides smoothly on your sensitive skin.
9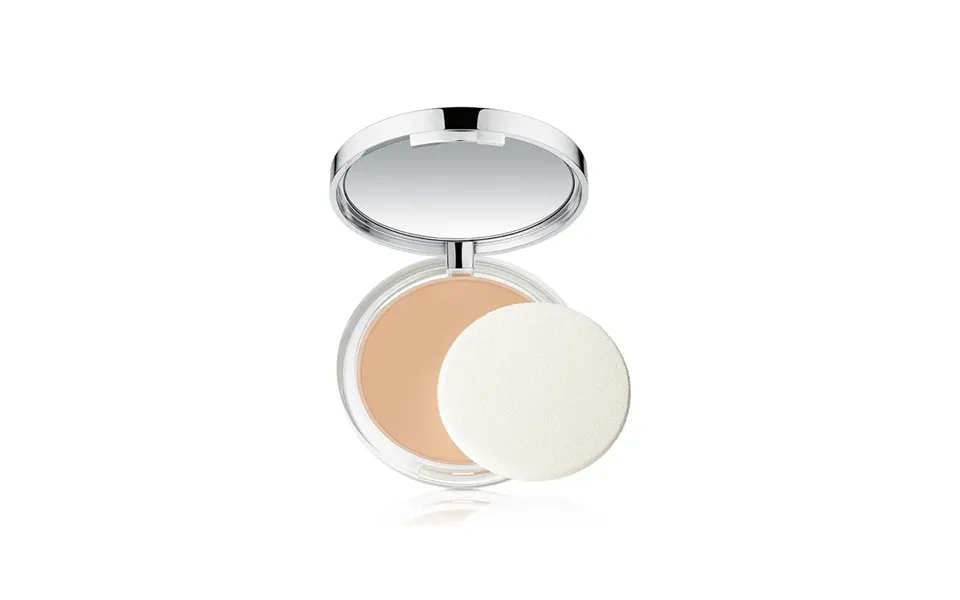 Clinique almost powder makeup spf15 - 03 light 10g
Kr. 229,00
Clinique almost powder makeup spf15 More than minerals. Skin looks, acts happier. Long-wear formula helps keep pores out of trouble. Antioxidants and SPF protect your sensitive skin. This natural, perfecting "no-makeup" makeup is so lightweight, you'll never even feel it. So foolproof, you can apply it with a sponge, a brush-and almost with your eyes closed.
10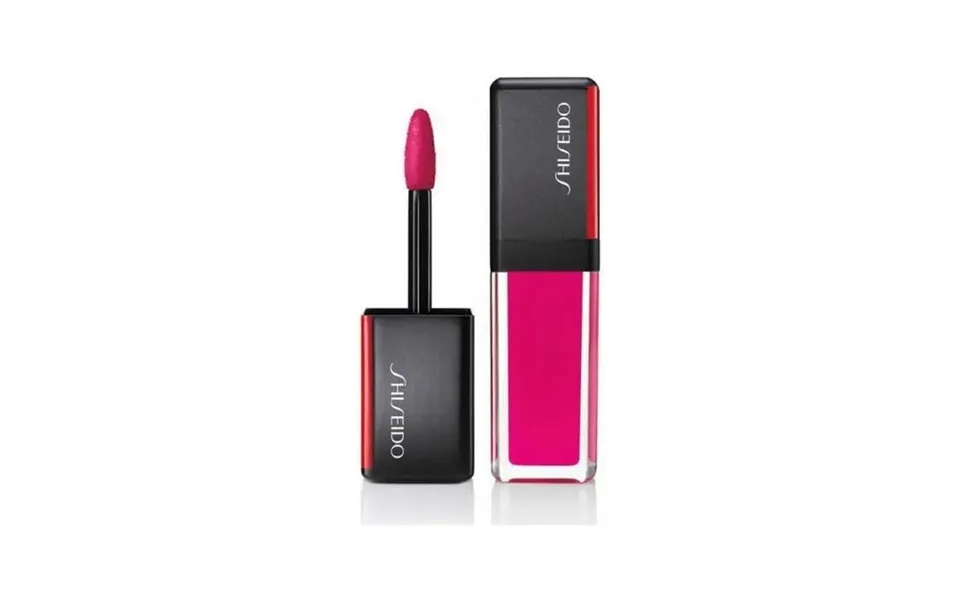 Shiseido lacquerink lip shine 302 plexi pink
Kr. 100,00
Shiseido lacquerink lip shine 302 plexi pink  is a hybrid lip product that combines the high-intensity color payoff of a lipstick with the luminosity of a gloss. Formulated with a unique blend of glossy oils and ultra-fine pigments, this innovative formula offers both hydration and full-coverage color without compromising on either. The featherweight formula feels barely-there on the lips, with no dryness or stickiness; it is perfect on its own, but it may also be layered over other lipsticks for extra dimension and shine. In order to enhance the application process, this product includes a custom applicator; it not only dispenses the ideal amount of pigment, but also works as a precision liner for spots that need a little extra attention, such as the cupid's bow.