Are you tired of struggling with common cosmetic dilemmas Do you want to achieve a flawless look without breaking the bank or spending hours in front of the mirror? Look no further! In this comprehensive guide, we will walk you through a step-by-step approach to solve those everyday cosmetic challenges. With these simple yet effective techniques, you can enhance your natural features and boost your confidence in no time.
Section 1: Achieving a Flawless Complexion
1.1 Banishing Acne Breakouts for Good
Acne breakouts can be frustrating and can negatively impact your self-esteem. To combat acne, start by cleansing your face twice a day with a mild cleanser to remove dirt and excess oil. Then, apply a gentle exfoliator to unclog pores and promote skin cell turnover. Follow up with a non-comedogenic moisturizer and a targeted acne treatment to address stubborn blemishes. Remember to avoid picking or squeezing your pimples as this can lead to scarring.
1.2 Concealing Dark Circles and Under-Eye Bags
Dark circles and under-eye bags can make you look tired and worn out. To conceal them effectively, start by applying a color-correcting concealer with a peachy or yellow undertone. Gently blend it in using your ring finger or a makeup sponge. Next, use a lightweight, creamy concealer that matches your skin tone to further camouflage the discoloration. Set the concealer with a translucent powder to prevent creasing throughout the day.
1.3 Enhancing Your Natural Glow
A healthy, radiant glow can instantly boost your confidence. Begin by using a hydrating moisturizer to plump your skin and create a smooth canvas. Apply a lightweight foundation or a tinted moisturizer that matches your skin tone evenly. For an extra touch of radiance, use a liquid or cream highlighter on the high points of your face, such as the cheekbones and brow bone. Remember to blend well for a natural-looking glow.
Section 2: Perfecting Eye Makeup
2.1 Creating the Illusion of Bigger Eyes
If you desire bigger, more awake-looking eyes, try these simple steps. Start by curling your lashes using an eyelash curler to open up your eyes. Apply a neutral eyeshadow as a base and then use a darker shade to add depth to the crease. Next, line your upper lash line with a thin stroke of eyeliner and extend it slightly beyond the outer corner of your eye to create a subtle wing. Finish by applying mascara to both your upper and lower lashes.
2.2 Correcting Uneven Eyebrows
Uneven eyebrows can throw off your entire makeup look. To correct this, use a brow pencil or powder that matches your natural hair color. Begin by brushing your eyebrows upward with a spoolie brush. Then, fill in any sparse areas using light, feathery strokes to mimic the appearance of natural hair. Finally, set your brows in place with a clear brow gel to ensure they stay put throughout the day.
2.3 Mastering the Perfect Eyeliner Flick
Creating a flawless eyeliner flick can be challenging, but with practice, anyone can master it. Start by using a liquid or gel eyeliner with a fine-tipped brush for more precision. Begin at the outer corner of your eye and draw a thin line along your upper lash line. Then, create a small flick at the outer corner, aiming it slightly upward. Connect the flick to the rest of the line, creating a smooth, continuous stroke. Repeat on the other eye for a symmetrical look.
Section 3: Enhancing Lip Beauty
3.1 Achieving the Perfect Lip Shape
Having well-defined lips can greatly enhance your overall appearance. Start by exfoliating your lips with a gentle scrub to remove any dry or flaky skin. Next, moisturize your lips with a lip balm to keep them soft and supple. To define your lip shape, use a lip liner that matches your lipstick shade. Start at the cupid's bow and carefully outline your lips, following their natural contours. Fill in your lips with lipstick, using a lip brush for precision.
3.2 Plumping Thin Lips Naturally
If you desire fuller, more voluminous lips without resorting to injections, try these simple tips. Begin by applying a lip plumper, which contains ingredients like peppermint or cinnamon to temporarily stimulate blood flow and create a plumping effect. Next, use a lip liner in a shade slightly darker than your natural lip color to trace just outside your natural lip line. Apply a lipstick or gloss to complete the look.
Following are the 10 recommended cosmetics products for you
1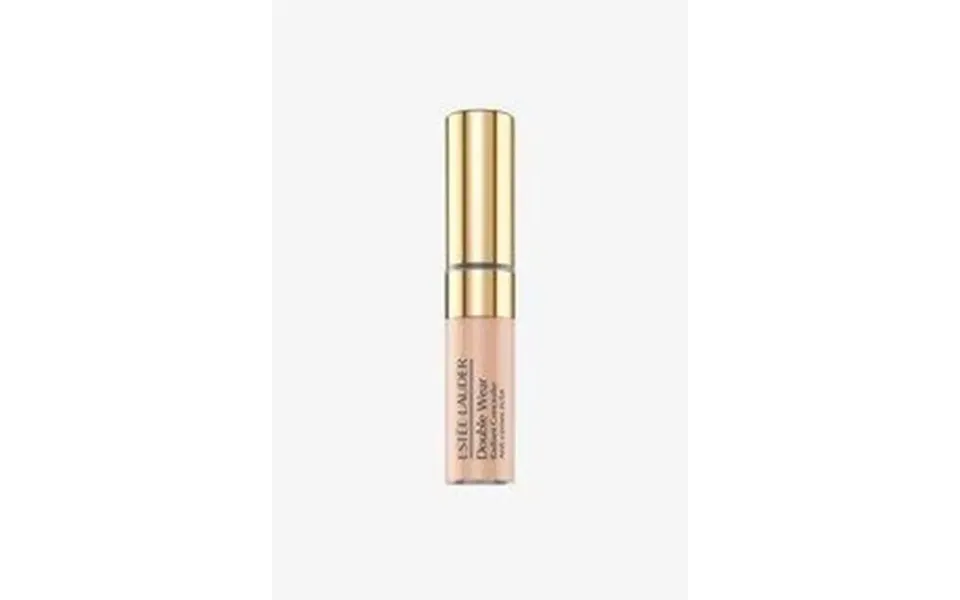 Estee lauder doubles wear stay-in-place concealer 1c light
Kr. 206,00
Estee lauder doubles wear stay-in-place concealer 1c light looks flawless. Lasts 24-hours. Feels comfortable. Stays seamless, without creasing.The lightweight creme formula creates the perfected look of flawless skin and lasts all day. Transfer-resistant, color-true, with medium buildable coverage that won't slip, slide or melt away. Natural matte finish.
2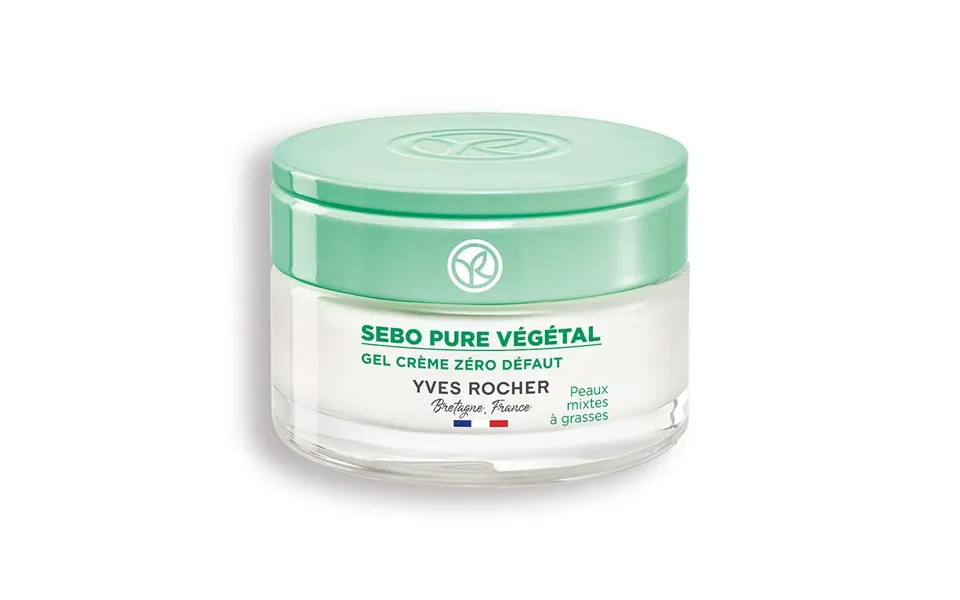 Day- & night cream sebo puree vegetal
Kr. 119,00
Day- & night cream sebo puree vegetal the skin is hydrated mattified and pores are tightened. The skin regains its balance it is clearer and more beautiful. This treatment also contains salicylic acid with purifying properties. Skin type: Combination to oily skin Texture: Fresh and light gel cream Benefits: Hydrates and mattifies.
3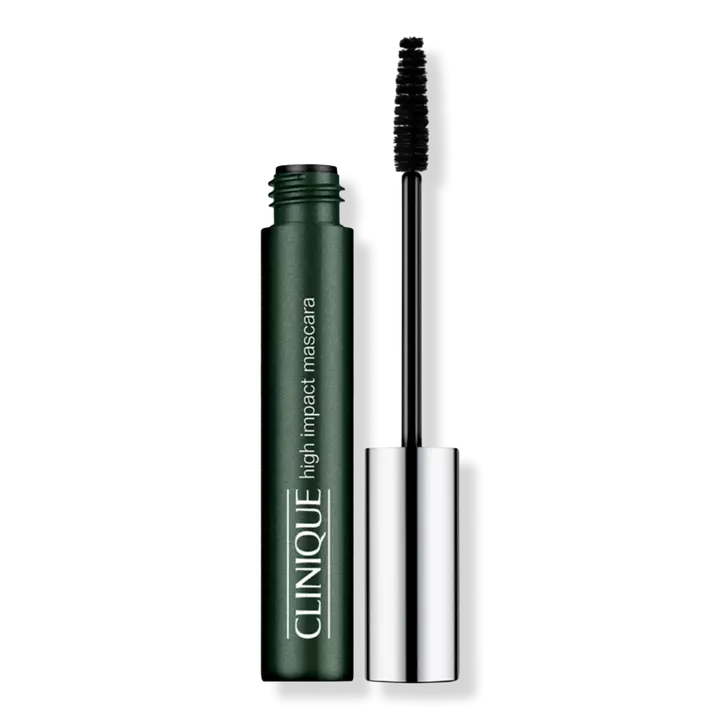 Clinique high impact mascara - lady
Kr. 157,00
Clinique high impact mascara – lady High Impact Mascara is Clinique's best-selling mascara. Creates lusher, plusher, bolder lashes for the most dramatic look.Lash effect: adds volume + definition. Mascara kicks up the volume and length of each and every lash. Pure, deep color adds to the impact. Dermatologist and ophthalmologist tested,Allergy tested.
4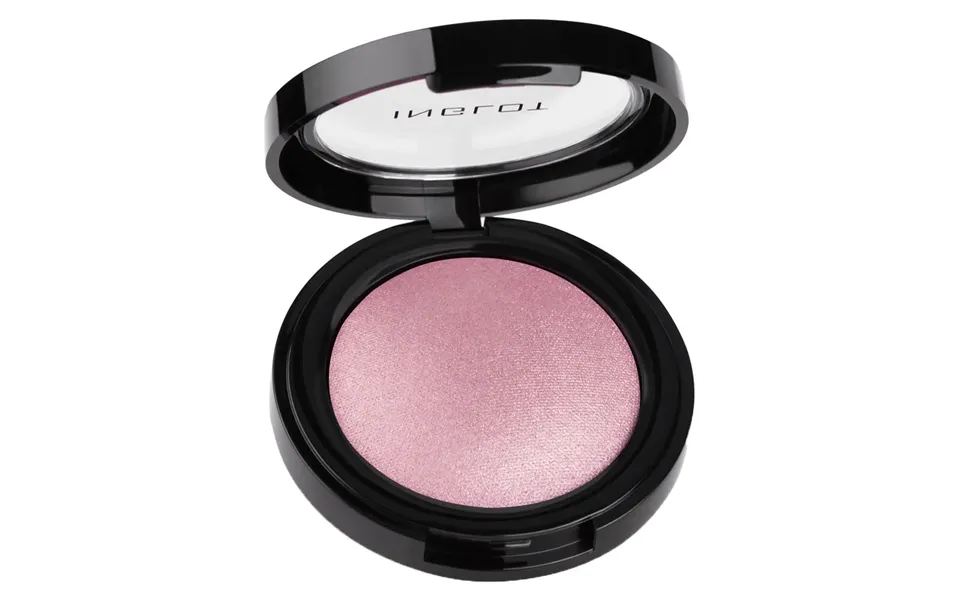 Inglot medium sparkler highlighter 32 6 g
Kr. 115,50
Inglot medium sparkler highlighter a silky Medium Sparkler in romantic, girly shades of pink and peach perfectly highlights particular parts of your face and body. To highlight particular parts of the face apply with Makeup Brush 38SS, 3P or 24SS. To highlight particular parts of the body use Makeup Brush 51S or 1SS. If used as eye shadows, use suitable eye shadow makeup brushes or applicators.Duraline and enjoy flawless glow for hours.
5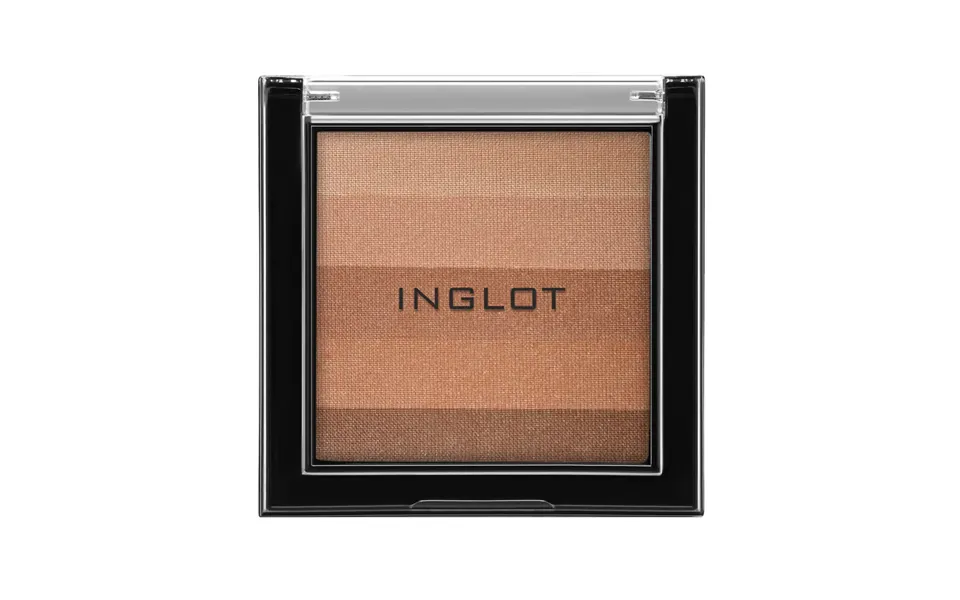 Inglot amc multicolour bronzing powder 80 10 g
Kr. 143,50
Inglot amc multicolour bronzing powder palette of five natural bronzing tones to build the perfect soft glow and natural tan. The addition of hydrophobic compounds ensures it is unaffected by perspiration or other moisture, while high tech pigments and nylon provide a sun kissed finish, and intense colour saturation.
6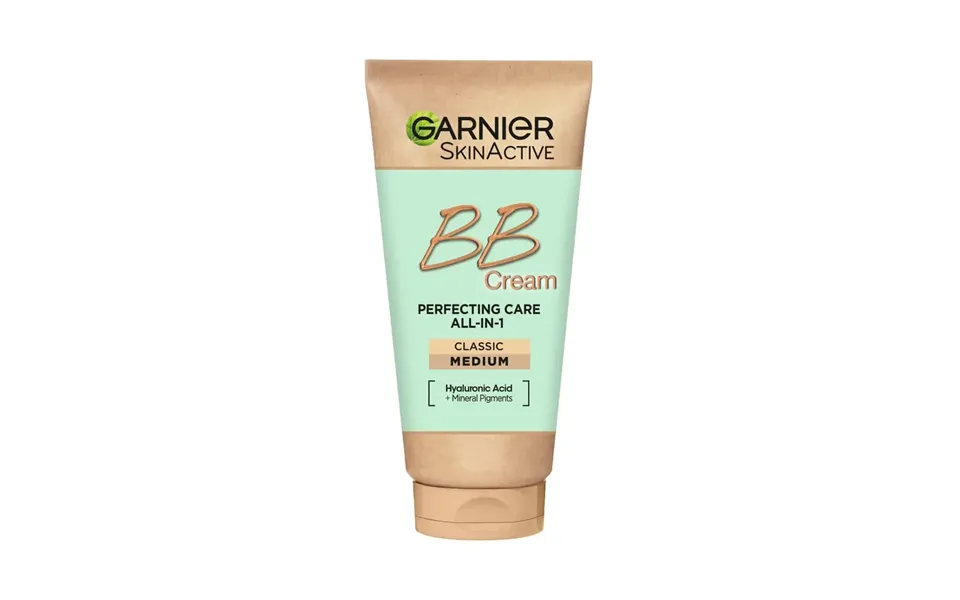 Garnier - miracle skin perfect bb cream 50 ml
Kr. 89,00
Garnier – miracle skin perfect bb cream this oil-free formula with Mineral Perline, Antioxidant Wild Berry and tinted mineral pigments is specifically designed for oily to combo skin to give five skin-perfecting benefits: controls shine, minimizes pores, evens skin tone, hydrates and helps prevent sunburn. Now it's quick and easy to get a shine-free, more even-toned complexion.
7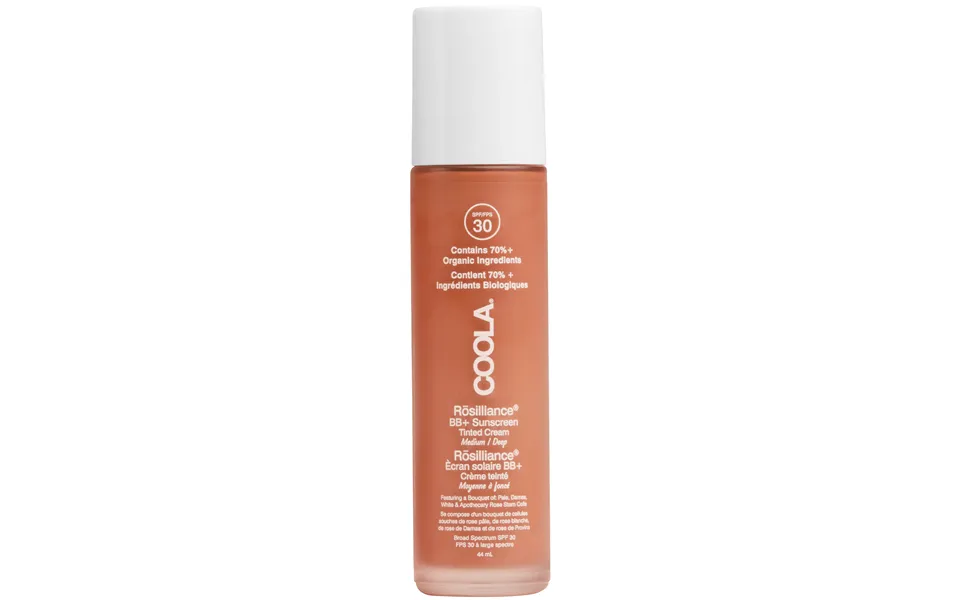 Coola - mineral rosilliance bb cream spf 30
Kr. 349,00
Coola – mineral rosilliance bb cream spf 30  sheer, barely there cream boosts your skin's natural warmth for a luminous, makeup-free look. Infused with a bouquet of antioxidant-rich Pale, Damas, White & Apothecary Rose Stem Cells, this lightly hydrating formula helps combat free radicals while mineral actives and iron oxides help protect your skin – for a fresh-faced, you-but-glowier radiance.
8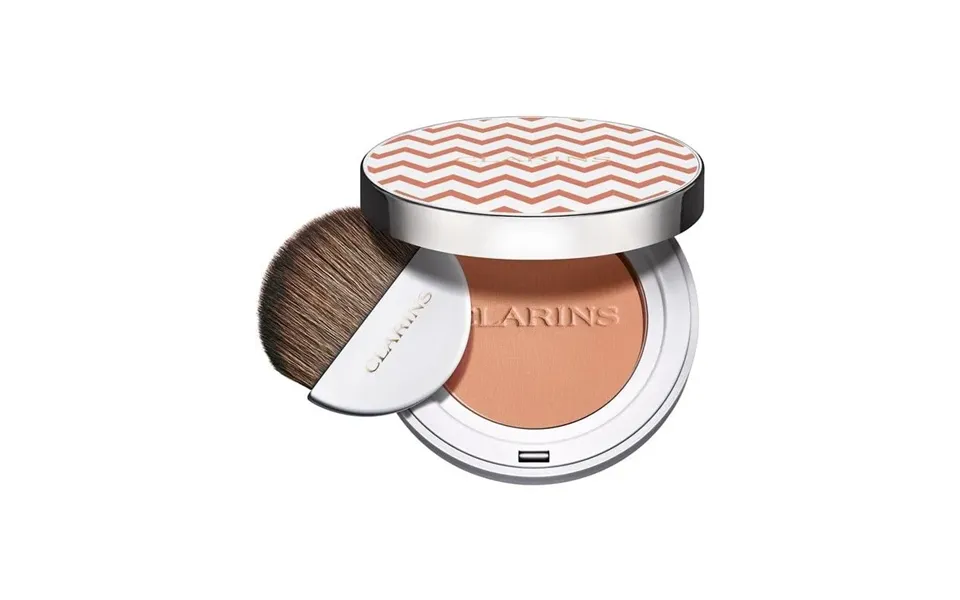 Clarins joli blush peachy
Kr. 100,00
Clarins joli blush peachy is a head-turning blush that adjusts beautifully to any skin tone. Due to its special "tint" pigments, this smooth pressed powder gives your cheeks a bold boost of color in just one application. The buildable formula allows you to adjust the intensity of the color, so you can tone it down or amp it up to match your every mood, no hassle involved. Infused with antioxidants, as well as silky nourishing actives, this blush offers not only color, but also comfort. The fine texture blends perfectly with your skin, in order to create a velvety matte finish that lets your natural beauty shine through.
9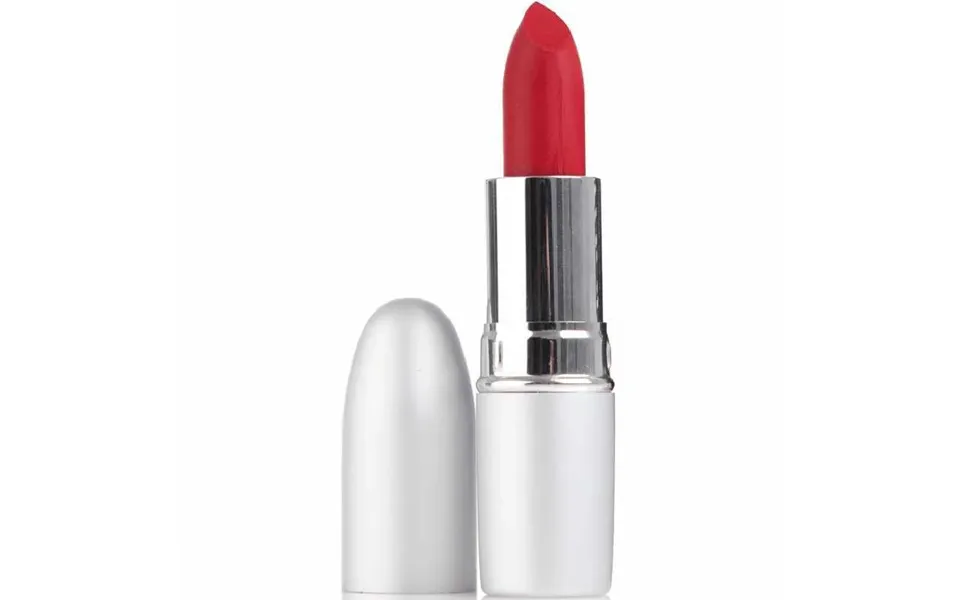 Thebalm girls lipstick 4 gr. - Billion moore u
Kr. 59,00
Thebalm girls lipstick 4 gr. – Billion moore u
is the secret behind stunning and seductive lips. 
This lipstick comes in several different beautiful colors, making it possible to find your new favorite, whether it's for everyday or a party. In addition, theBalm Grils Lipstick is a double agent, as it is incredibly rich in pigment that gives your lips a beautiful and irresistible color. 
In addition, this lipstick is also enriched with vanilla-mint balm that moisturizes and softens the lips throughout the day. 
10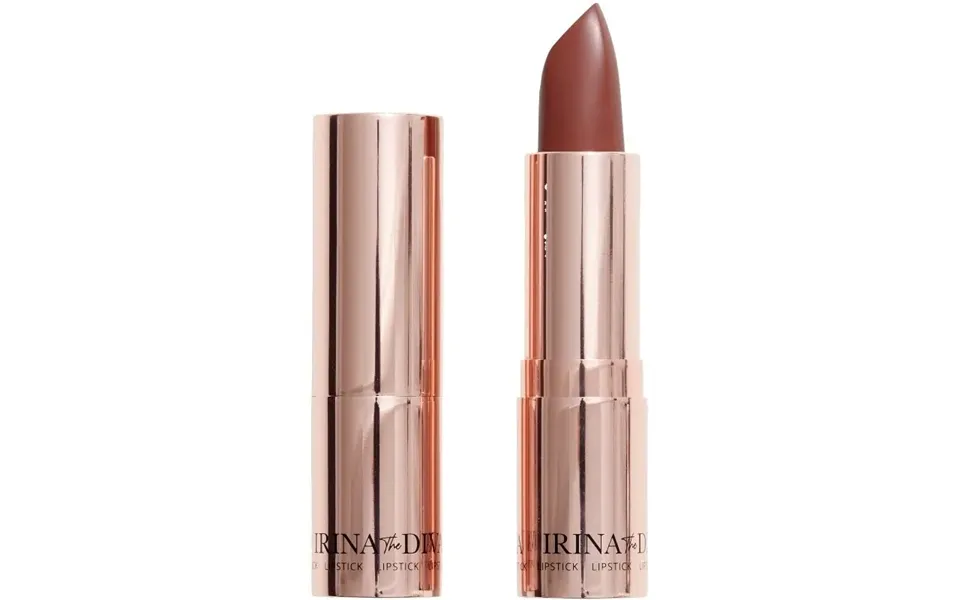 Irina thé diva lipstick - 006 witch kiss u
Kr. 49,00
Irina thé diva lipstick – 006 witch kiss u
is a sophisticated, deep brown and semi-matte lipstick that leaves you with beautiful and striking lips. 
The creamy and silky-smooth formula it is enriched with glides elegantly over the lips when applied, making it also easy to achieve precise results every time. 
With this vegan and modern lipstick, you only need to apply it a few times to the desired area as it is highly pigmented. 
This means it covers well and adds color once you iron it over your lips. 
Last but not least, it comes in an exclusive rose gold case that will adorn the bottom of any makeup bag or handbag and that will surely be the envy of those around you when you put it on in a public space.