Living with eczema can be challenging, but taking care of your skin doesn't have to be. In this comprehensive guide, we will explore effective strategies and techniques to help you manage and improve your eczema-prone skin. From understanding the triggers to implementing a proper skincare routine, let's dive into the world of bodycare for eczema-prone skin.
Understanding Eczema:Before we delve into the specifics of bodycare, let's first understand what eczema is. Eczema is a chronic skin condition characterized by dry, itchy, and inflamed skin. It affects millions of people worldwide, causing discomfort and frustration. Eczema flare-ups can be triggered by various factors such as allergies, stress, weather changes, or irritants like harsh soaps and fabrics.
Identifying Triggers:The first step to effectively managing eczema is identifying the triggers that worsen your symptoms. Keep a journal to track activities, foods, and environmental factors that seem to trigger flare-ups. This way, you can make informed decisions about what to avoid or minimize in your daily routine.
Gentle Cleansing:When it comes to bodycare for eczema-prone skin, it's crucial to adopt a gentle cleansing routine. Harsh soaps and hot water can strip the skin of its natural oils, leading to further dryness and irritation. Opt for mild, fragrance-free cleansers that are specifically formulated for sensitive skin. Use lukewarm water and gently pat your skin dry with a soft towel, avoiding harsh rubbing.
Moisturize:Moisturizing is the key to managing eczema-prone skin. After cleansing, apply a thick, fragrance-free moisturizer to lock in moisture and soothe dryness. Look for products containing ingredients like ceramides, hyaluronic acid, or shea butter, which help replenish the skin's moisture barrier. Apply moisturizer immediately after bathing to trap the moisture on your skin.
Clothing Choices:The clothes you wear can significantly impact your eczema-prone skin. Opt for loose-fitting, breathable fabrics like cotton or bamboo, which allow air circulation and reduce friction against the skin. Avoid synthetic materials like polyester or nylon, as they can trap heat and moisture, exacerbating your symptoms. Additionally, wash new clothes before wearing them to remove any potential irritants.
Soothing Baths:Taking baths can provide relief for eczema-prone skin, but it's essential to do it right. Avoid hot water and opt for lukewarm baths instead. Add colloidal oatmeal or a few drops of gentle oil, such as almond or jojoba oil, to the water to soothe and moisturize your skin. Limit your bath time to around 10 minutes and pat your skin dry immediately after to prevent moisture loss.
Protecting Your Skin:Protecting your skin from external irritants is crucial in managing eczema. Wear gloves when handling harsh chemicals or cleaning products. Use a natural laundry detergent that is free from fragrances and dyes to wash your clothes and bedding. Whenever possible, choose hypoallergenic and fragrance-free products to minimize potential triggers.
Mind Your Stress Levels:Stress is known to aggravate eczema symptoms, so it's important to prioritize stress management in your daily routine. Engage in activities that help you relax and unwind, such as yoga, meditation, or deep breathing exercises. Finding healthy outlets for stress can significantly improve your overall well-being and contribute to the management of your eczema.
Seeking Professional Help: Professional Help If your eczema symptoms persist or worsen despite your best efforts, don't hesitate to seek professional help. Dermatologists specialize in diagnosing and treating skin conditions, and they can provide personalized advice and medical treatments tailored to your specific needs.
Taking care of your eczema-prone skin requires a tailored approach and consistent effort. By understanding your triggers, adopting a gentle skincare routine, and making informed choices, you can effectively manage and improve your skin's condition. Remember, everyone's journey with eczema is unique, so be patient and kind to yourself throughout the process. Embrace these bodycare strategies, and let your skin thrive.
Following are the 10 suggested products for your Eczema-Skin
1
Derma eco skincare
Kr. 39,00
Derma eco skincare it's a soap-free, creamy cleanser that helps to remove the accumulation of dirt, oil & impurities while leaving the skin hydrated, It is fragrance-free and doesn't have any smell to it.Supercharged with Ceramides & HA, it is a face moisturizer that claims to lock in moisture for upto 72 hours. It's a Niacinamide Serum that helps to fight acne, reduce acne marks, and control oil production.
2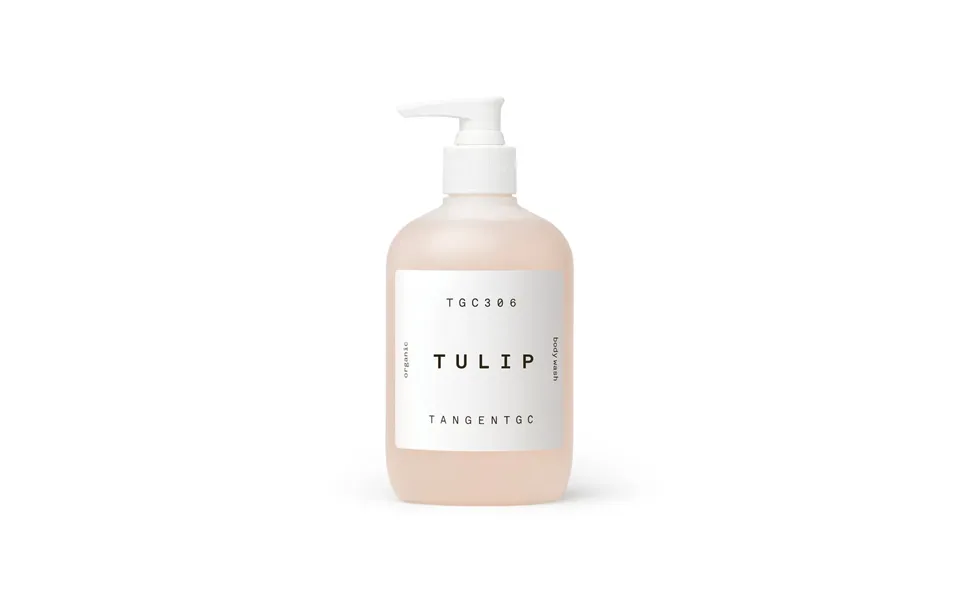 Tangent gc - tulip bodywash
Kr. 142,46
Tangent gc – tulip bodywash  is an organic, perfumed body wash, made in France
It contains lots of glycerine and almond oil, leaving your skin both soft and moisturized.
This body wash is made out of the purest castile soap, pure vegetable oils, cellulose gum, salt, and water.Without adding any preservatives, petrochemicals, and artificial fragrances, this body wash quickly became a staple of every "clean beauty" bathroom. The elevating scent is also a big plus, transforming your bathing ritual into an experience.
3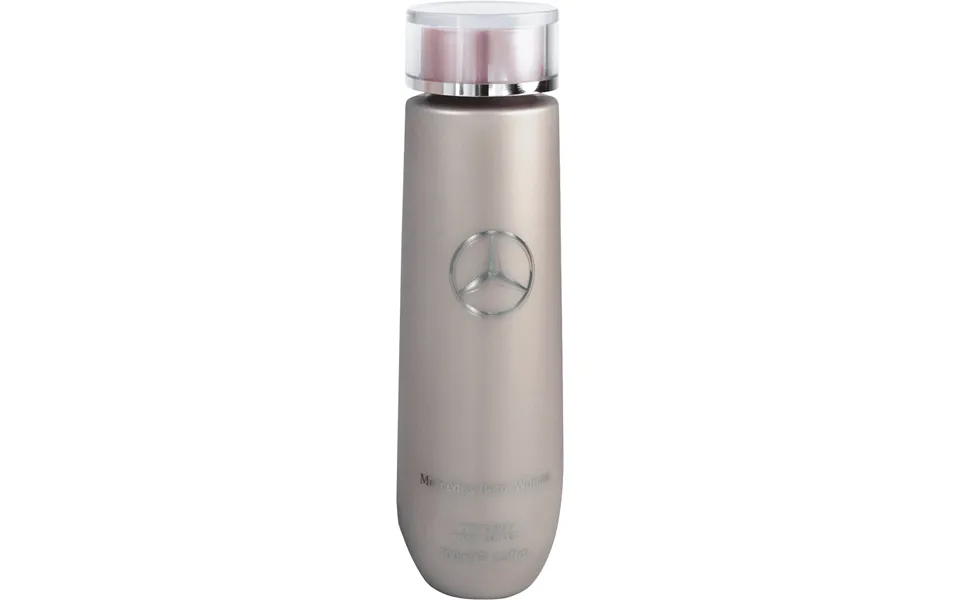 Mercedes benz woman piece lotion 200 ml
Kr. 134,50
Mercedes benz woman piece lotion Discover the Mercedes-Benz fragrances in a new metal box. Iconic, thanks to the star and innovative with its cylindrical shape, this reusable box is the ideal gift. This set contains a Mercedes-Benz Woman Eau de Parfum and a perfumed body lotion. An opulent, luxurious, utterly feminine fragrance created by acclaimed Master Perfumer Honorine Blanc.
4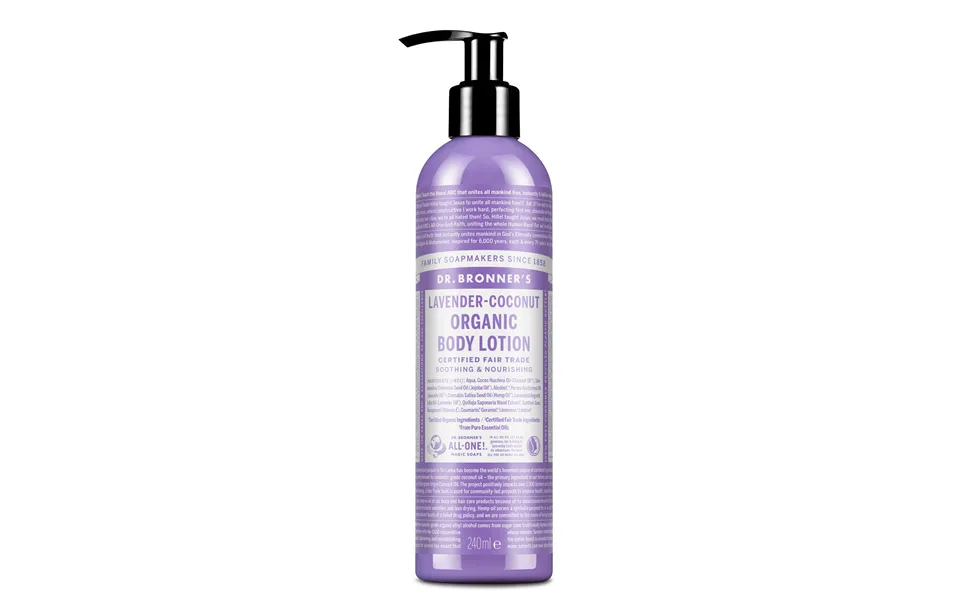 Dr. Bronner s - organic piece lotion lavender coconut 240 ml
Kr. 99,00
Dr. Bronner's Organic Hand & Body Lotion Lavender Coconut 237ml is a nourishing lotion that combines organic jojoba, coconut, hemp and avocado oils to heal, soothe and nourish dry, rough skin.This luxurious hand & body lotion is gentle enough for the hands, face and body, and is scented with only pure organic essential oils, leaving your skin feeling smooth and supple as the sublime fragrance transports you to a place of calm and serenity.Combines organic jojoba, coconut, hemp and avocado oils to heal, soothe and nourish dry, rough skin.Gentle enough for the hands, face and body.Scented with only pure organic essential oils.Leaves skin feeling smooth and supple.Transports you to a place of calm and serenity
5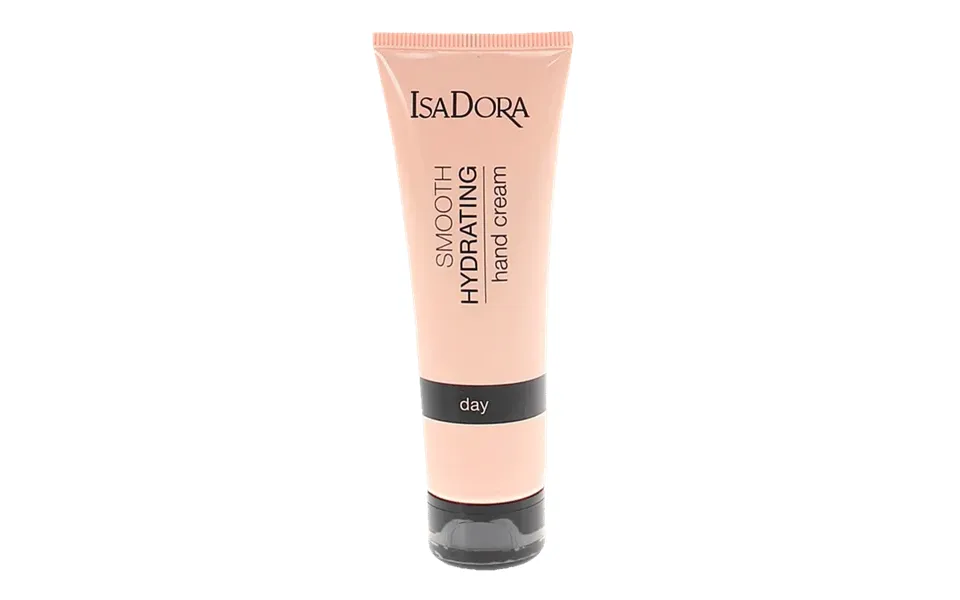 Isadora smooth hydrating hand cream
Kr. 10,00
Isadora smooth hydrating hand cream A hand cream infused with moisturizing and antiseptic ingredients, for softer, smoother skin.Press out a pea sized amount into your palm and massage the cream over the back and front of your hands. Apply as often as needed throughout the day.
6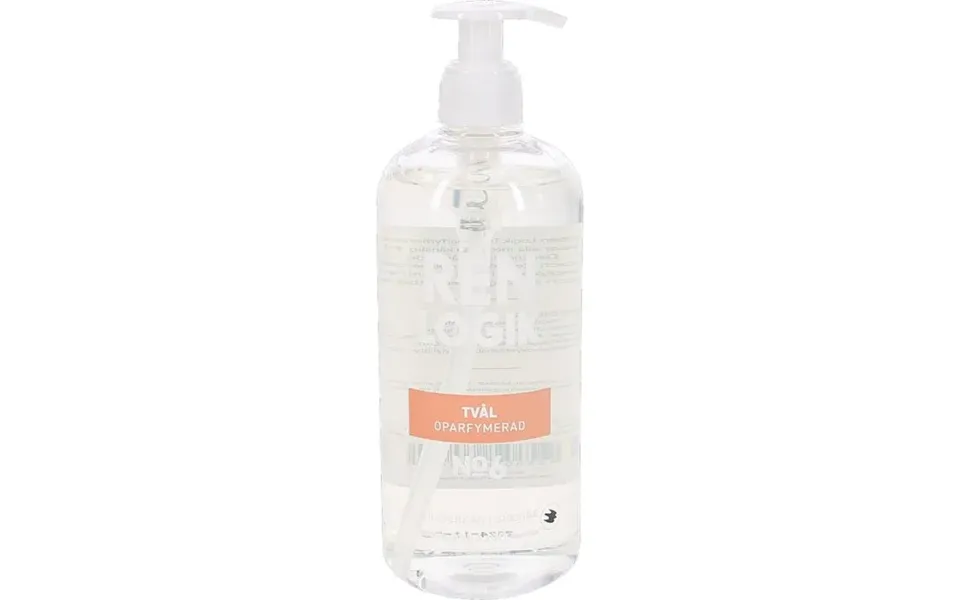 Clean logic gentle hand soap unscented 500ml
Kr. 39,00
Clean logic gentle hand soap unscented ntibacterial Unscented Liquid Hand Soap effectively and gently cleanses skin. The Skin Smart formula from Dial is formulated with just the right combination of moisturizing conditioners & gentle cleansers to give you a balanced clean. It is also vegan and you can trust that it's:dye-free paraben-free phthalates-free silicone-free Sodium lauryl sulfate (SLS)-free Sodium laureth sulfate (SLES)-free.
7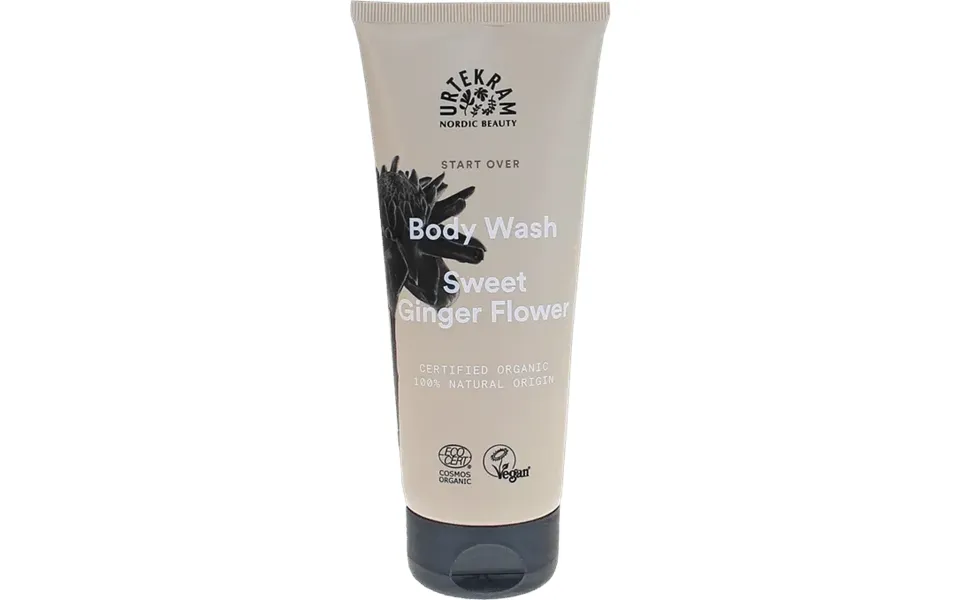 Herbalism bodywash sweet ginger flower organic
Kr. 29,00
Herbalism bodywash sweet ginger flower organic  Body Wash is a cleansing, softening body wash with the energizing, refreshing flowery scent of sweet ginger flower. Aloe vera and natural oils will moisturize and hydrate your skin. The energizing effect of the scent of sweet ginger will inspire you to recharge and start over.Certified by Ecocert Cosmos Organic, 100 % natural origin and vegan.
8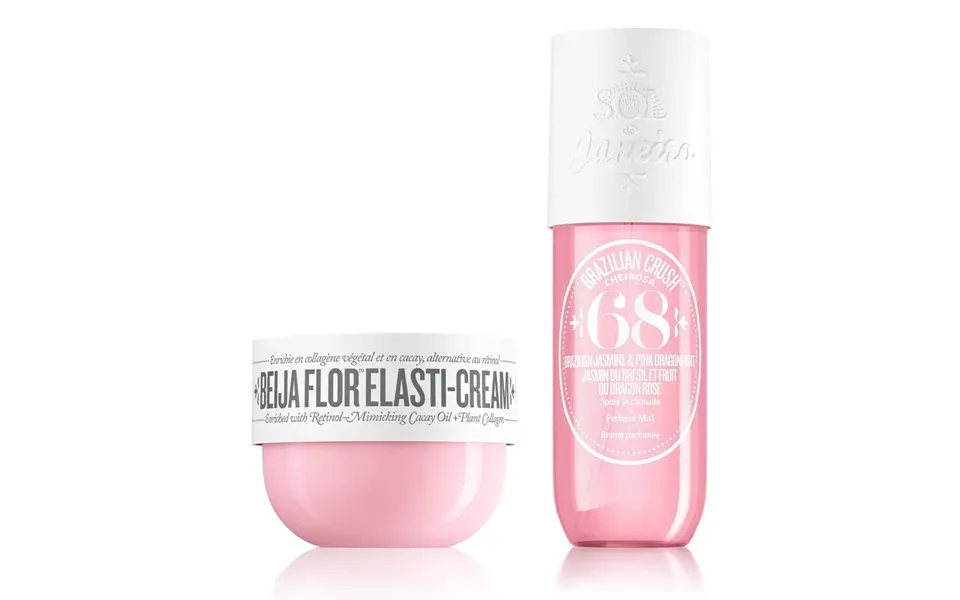 Sun dè janeiro - beija flor collagen cream 240 ml sun dè janeiro
Kr. 389,00
Sun dè janeiro – beija flor collagen cream 240 ml sun dè janeiro Treat every inch of your body with the same attention you give to your face. This is the Sol de Janeiro secret to the radiant, bouncy skin you want.Our elasticity-boosting rich body cream is clinically proven to boost collagen*—the key building block for visibly plump and deeply replenished skin. This daily nourisher unites high-performing ingredients like Cacay Oil, a gentle retinol alternative, and Plant Collagen for resilient, velvety-soft, youth-kissed skin.Deeply hydrates skin, even delicate areas that are prone to moisture loss and signs of aging (like neck and chest)Cacay Oil and Vegan Collagen form a bounce-back network that supports cell turnover for visibly smooth and plump skin.
9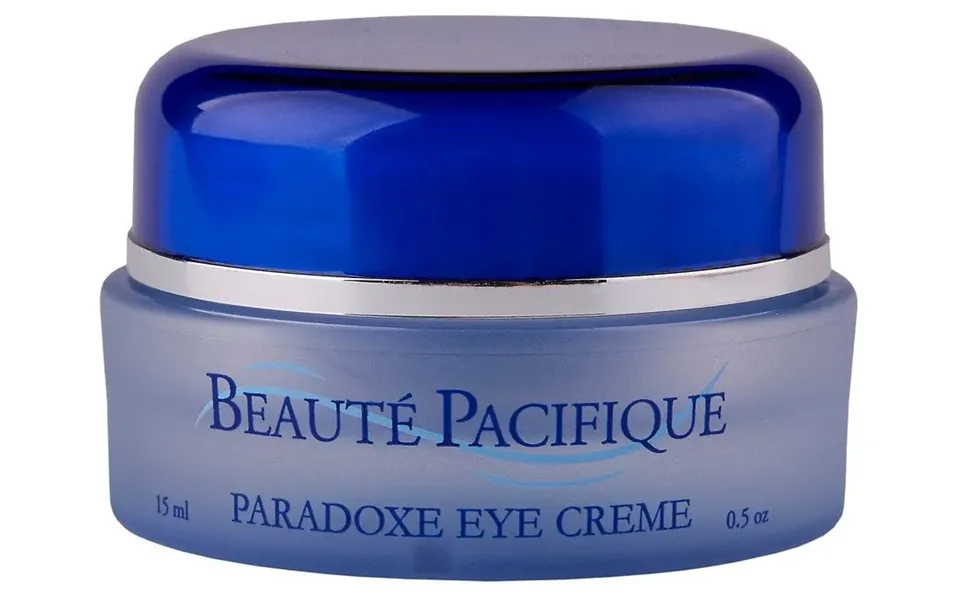 Beauté pacifique - paradoxical anti-age eye cream 15 ml
Kr. 229,00
Beauté pacifique – paradoxical anti-age eye cream achieve a younger look with our moisturising Crème Paradoxe Anti-Age Eye Creme. Its highly active ingredients postpone and reduce biological age-related changes and help keep the sensitive skin around your eyes young and healthy for as long as possible.The cream is based on Beauté Pacifique's own source of unique Chilean Grape Seed Extract, which possesses an exceptionally high content of natural Resveratrol and Procyanidin, which postpone the processes of ageing and repair sun damage.
10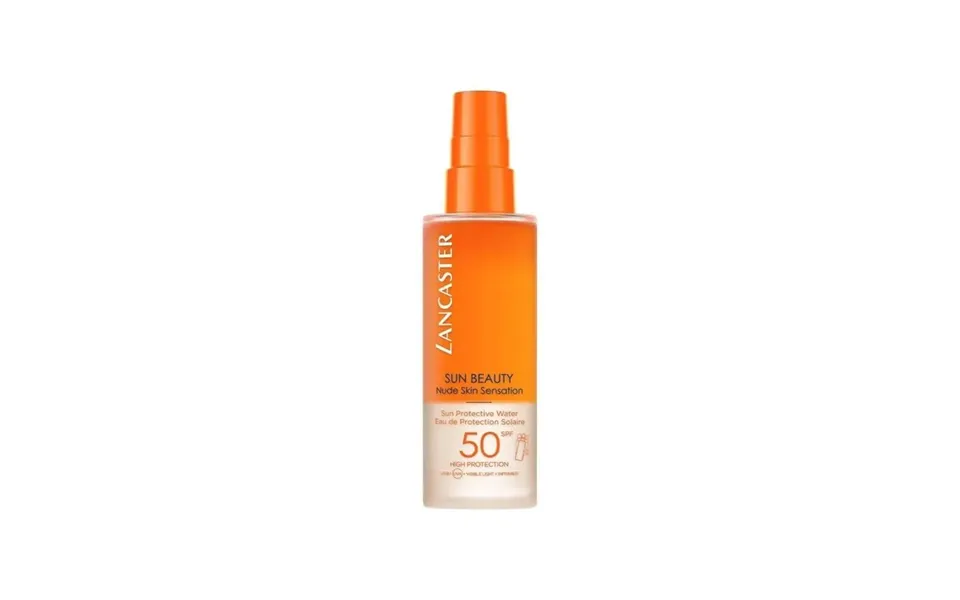 Lancaster sun beauty sun protective water spf50
Kr. 138,00
Lancaster sun beauty sun protective water spf50 what if you could be protected from the sun, yet not feel anything on your skin, Our Sun Beauty Protective Water SPF50 targets 100% of the sun spectrum and helps repair skin from sun-induced damage, now with a vegan, clean & ocean friendly formula. This lightweight, refreshing and beautyfing body spritz has a unique, water-like texture to provide skin with a healthy-looking golden tan no sunscreen product can provide full protection against sun's rays. Over-exposure to the sun is a serious health threat. In vitro test on Tan Activator Complex, on Sun Beauty range .