Being a new parent is an exciting and overwhelming experience. As you prepare for your little one's arrival, it's important to have all the essential products in place. From feeding to bedtime, we have curated a list of must-have newborn baby products to help you navigate the early days with ease.
1. Diapers and Wipes: The Basics
To keep your baby clean and comfortable, a steady supply of diapers and wipes is essential. Opt for disposable diapers or cloth diapers, depending on your preference. Ensure that the diapers are size-appropriate and made of soft, hypoallergenic material. Don't forget to stock up on gentle baby wipes – they'll come in handy during diaper changes and quick clean-ups.
2. Cozy Clothing: Snuggle Up in Style
Your newborn needs comfortable and functional clothing to stay cozy throughout the day. Look for onesies or bodysuits with easy snap closures for hassle-free diaper changes. Additionally, keep a few pairs of socks, mittens, and hats to regulate their body temperature. Remember, newborns are sensitive to temperature changes, so layering is key.
3. Feeding Essentials: Nourishment and Bonding
Whether you choose to breastfeed or bottle-feed, having the right feeding essentials is crucial. For nursing moms, a comfortable nursing pillow and nursing pads can make the experience more comfortable. Bottles, nipples, and a bottle sterilizer are must-haves for bottle-feeding parents. Don't forget to invest in a bottle brush and burp cloths for easy cleaning and mess control.
4. Sleep Aids: Create a Serene Sleep Environment
Newborns sleep for long hours, so creating a peaceful sleep environment is essential. A crib or bassinet with a comfortable mattress and fitted sheets is a great starting point. Consider a swaddle blanket or sleep sack to keep your baby snug and secure. A white noise machine or a lullaby player can also help soothe your little one and promote better sleep.
5. Baby Bath Essentials: Gentle Care for Delicate Skin
Bath time is a special bond-building experience. To make it enjoyable and safe, gather baby bath essentials, including a baby bathtub or bath seat, gentle baby wash or soap, and soft washcloths. Don't forget a hooded towel to keep your baby warm and cozy after the bath. Remember to use products specifically formulated for sensitive newborn skin.
6. Baby Carrier: Keep Your Hands Free
A baby carrier allows you to keep your baby close while giving you the freedom to move around. Look for a carrier that provides proper back support and is suitable for your baby's age and weight. Whether it's a wrap, sling, or structured carrier, find one that suits your comfort and style. Babywearing promotes bonding and allows you to multitask while keeping your little one content.
7. Diaper Bag: Organized On-the-Go
Stay organized and prepared wherever you go with a well-equipped diaper bag. Look for a spacious bag with multiple compartments to hold diapers, wipes, changing pads, extra clothes, and feeding essentials. Consider a bag that converts into a backpack or messenger style for hands-free convenience. A well-stocked diaper bag ensures you're ready for any situation outside the home.
As you embark on this beautiful journey with your newborn, having the right essentials can make the transition smoother. From diapers and wipes to sleep aids and feeding essentials, prioritize your baby's comfort and well-being. Remember, each little one is unique, so adapt and adjust as you discover what works best for your baby. Enjoy these precious moments and cherish the joy of parenthood!
Here are best 10 newborn baby products for you
1
Libero Touch
Kr. 105,00
Libero Touch the softest, thinnest and most skin-friendly open diaper from Libero,Gently flexing to your newborn baby's every movement,Reducing our climate impact with 60% recycled plastics in packaging, CO2 reduced material and only certified renewable electricity in our factories.
2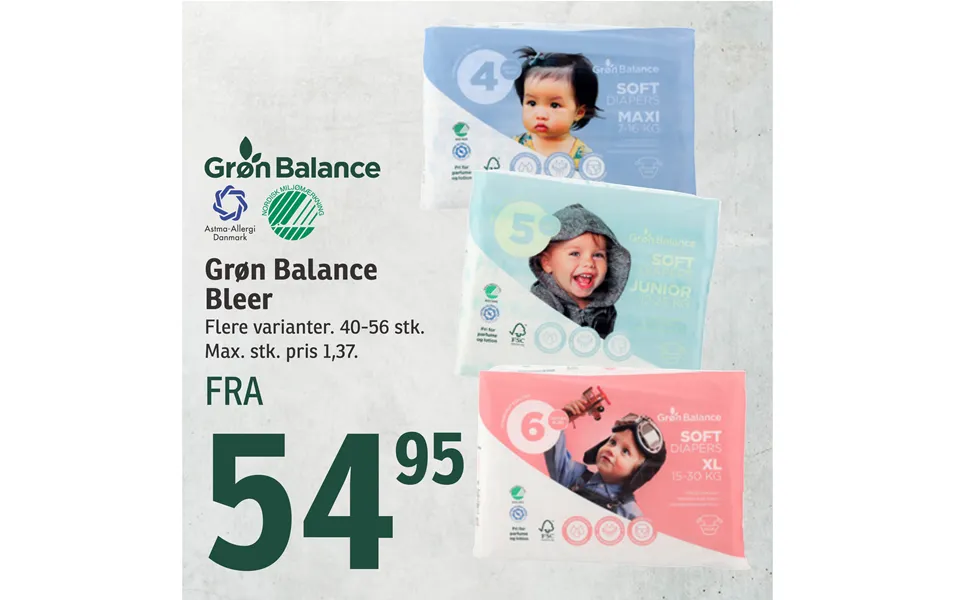 Grøn Balance Bleer
Kr. 54,95
Grøn Balance Bleer diapers are uniquely curated to keep your baby's day & night full of comfort and materialized with cottony soft, breathable, and non-woven material that ensures a cosy experience.
3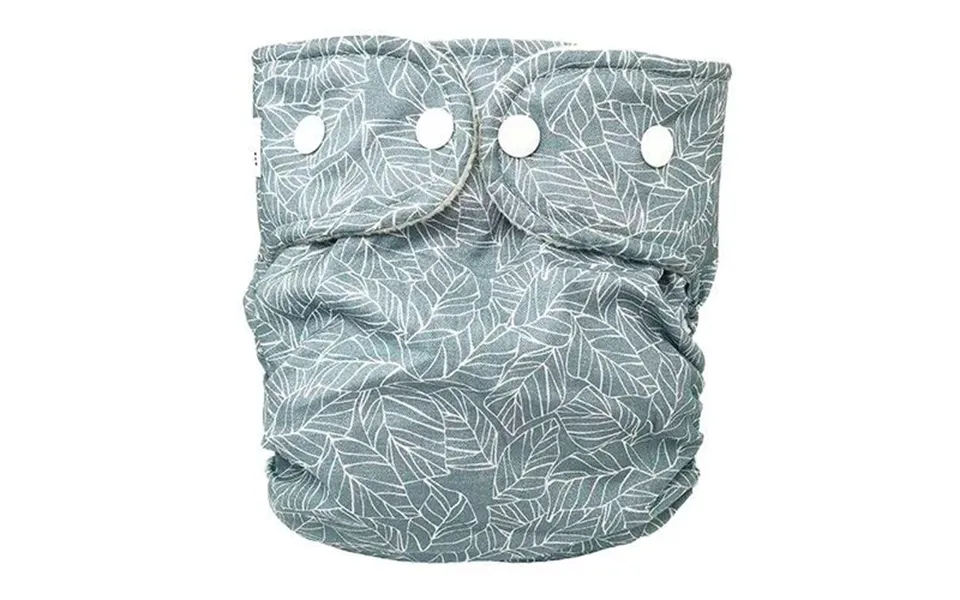 Weecare Cover Til Moderne Stofble- Støvet Blå
Kr. 159,00
Weecare Cover Til Moderne Stofble- Støvet Blå cover is a waterproof cover that, together with an absorbent insert, forms a complete nappy.
The advantage of having the nappy divided into both cover and insert is, among other things, that you can reuse the cover without washing it if it has not become wet.
4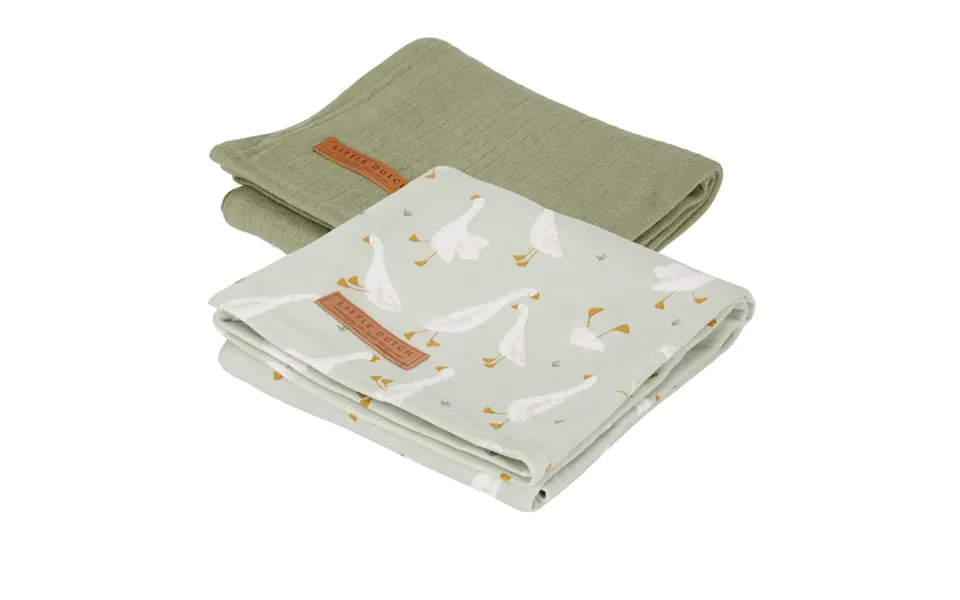 Stofble - Little Goose, 2 Pak.
Kr. 132,30
Stofble – Little Goose,Soft and delicious cloth diapers in 100% Oeko-Tex cotton.With a baby or small child in the house, cloth diapers are absolutely indispensable. They can be used for many different purposes and are super practical. Use them as a towel after the baby's bath, a base on the changing pad or swaddling cloth.
5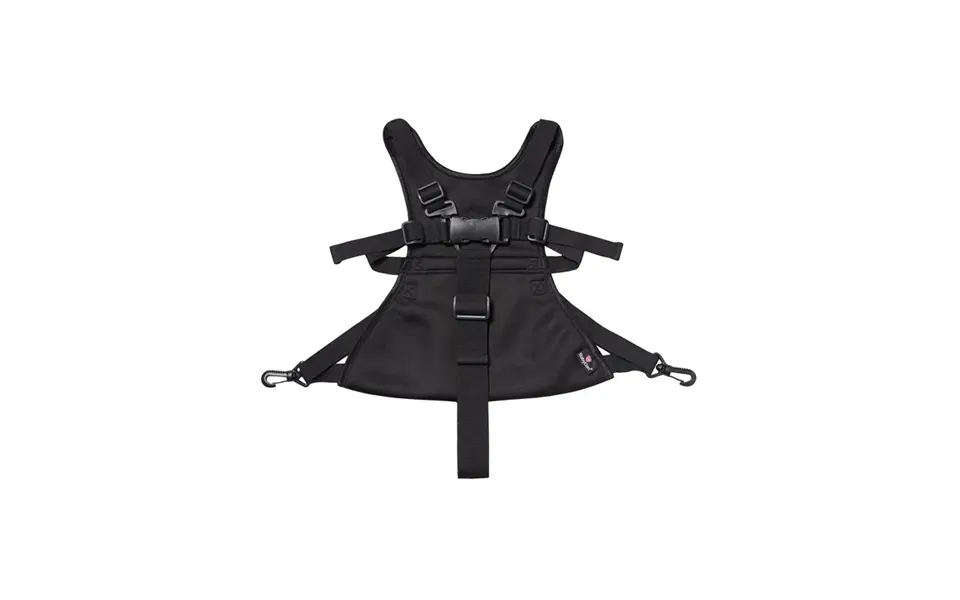 Babydan Lux Sele
Kr. 271,00
Babydan Lux Sele
 harness follows your child's body, and is therefore both comfortable to wear, while at the same time that your child has good freedom of movement.
BabyDan has put extra effort into sitting and lying comfort with a soft and flexible back piece, so that your child lies extra well.
6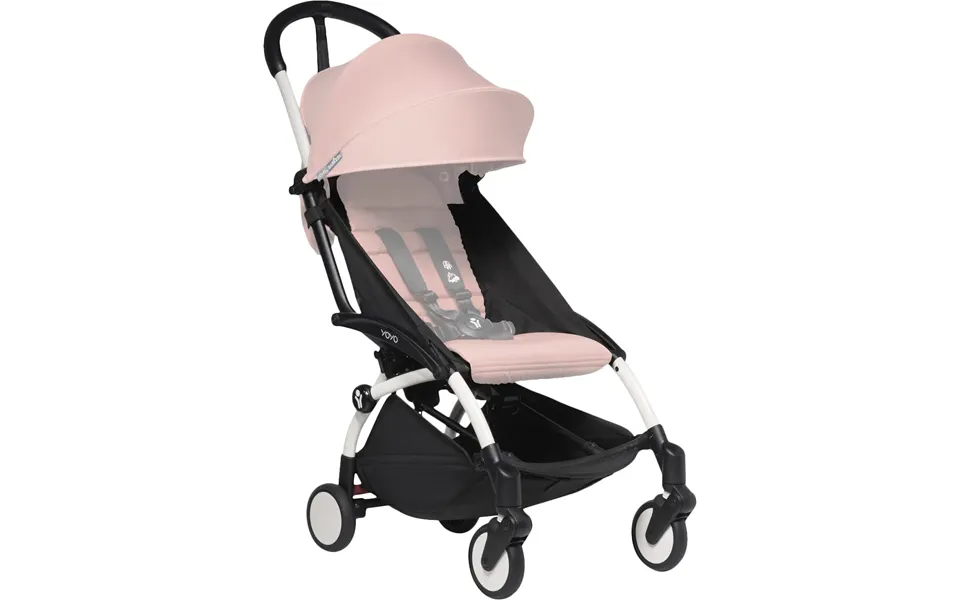 Yoyo2 Frame White
Kr. 2.999,00
Yoyo2 Frame White  in White has had a makeover and offers even more comfort and practicality for you and your little one. This stroller folds and unfolds with just one hand and can be carried over the shoulder. Simply add a newborn pack or 6+ colour pack (sold separately) onto the frame before use.
7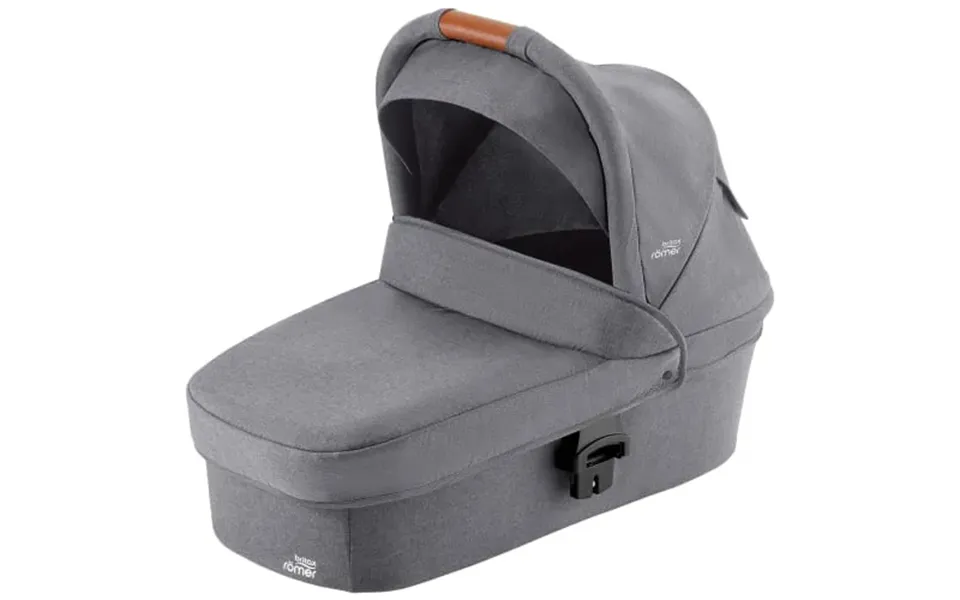 Britax Römer Lift - Strider
Kr. 449,00
Britax Römer Lift – Strider baby carrier in melange grey for the Strider M, B-Agile M and B-Agile R. stroller.The Britax Römer lift is attached to the pram's frame instead of the original seat, so that the pram can function as a pram. It has a large canopy with a UV filter of 50+ and a built-in pram sun shade, and at the back there is a practical ventilation window. A blanket is included so that the baby can lie comfortably and safely in the baby lift. The edge of the hood can be used as a carrying handle when the lift needs to be attached to the frame.
8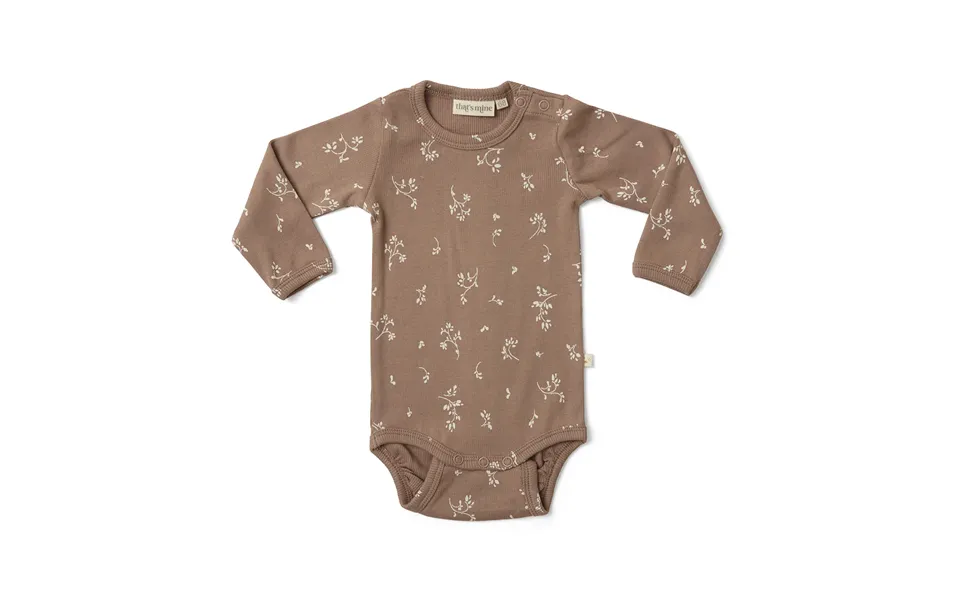 Poulette Body Stocking - Secret Garden Cocoa
Kr. 99,98
Poulette Body Stocking – Secret Garden Cocoa in secret garden print, is a beautiful and simple body stocking, made of soft organic cotton, as well is easy adjustment of buttons at the bottom.
9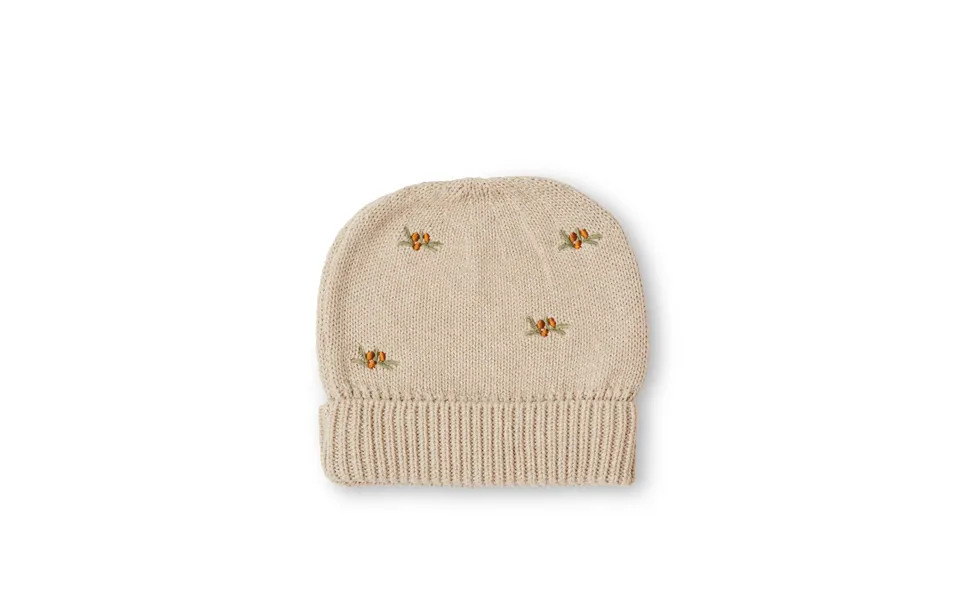 Haricotte Hue - Havtorn
Kr. 99,98
Haricotte Hue – Havtorn Beautiful and simple hat with sea buckthorn print. The hat is made of soft organic cotton and feels comfortable on the skin. The hat is perfect for the little ones and on cold days. Available in different sizes.
10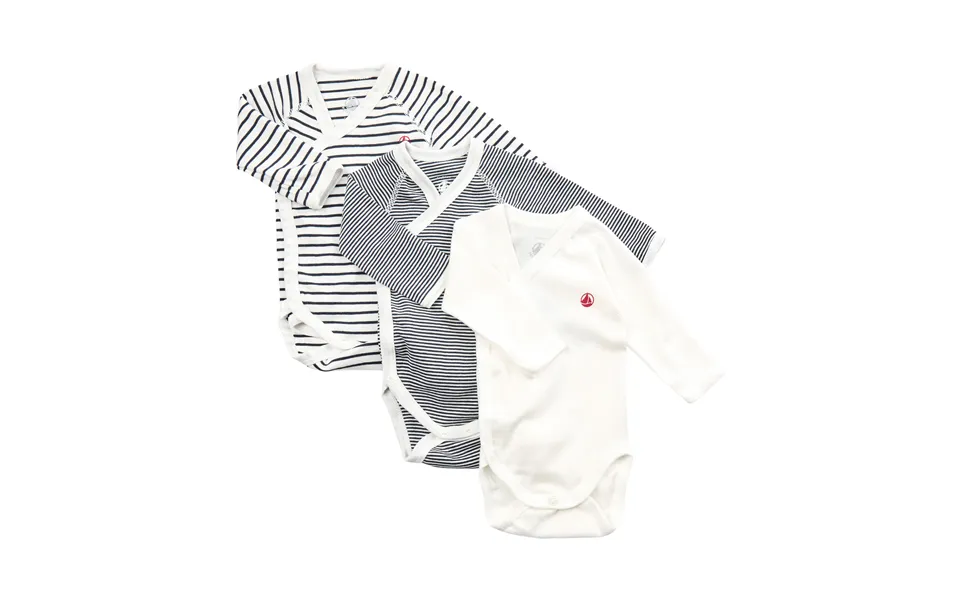 3 Bodies Naiss Ml Varian3m
Kr. 269,00
Bodies Naiss Ml Varian3m 3-pack bodysuits from Petit Bateau in the softest quality of 100% organic cotton. The bodysuits are simple in the model with long sleeves, American cut, narrow ribbed edges and press stud closure in the gusset. A pack of three beautiful bodysuits of the best quality.